Missed previous Intel updates? We got you covered, boo: Click here for the full archive.
Long Beach Food Scene Intel is a series from Brian Addison that will recap food news throughout the city, both news that needs just a quick mention or repeated news where you might have missed the full features.
---
Beachwood's much anticipated taproom at 2nd & PCH opening in 'coming months'
After first announcing their taproom that was to open at the 2nd & PCH retail complex back in April of 2022, construction of the site has largely been complete for months with no movement on opening its serving windows. That's about to change, according to co-owner Julian Shrago: "We're almost there—there have a been delays beyond our control, but we're super close to the finish line. Really looking forward to slinging beers there soon in the coming months."
---
L'Antica Pizzeria Da Michele to open in Belmont Shore 'hopefully by Thanksgiving'
Speaking of coming months, L'Antica Pizzeria Da Michele's Belmont Shore location continues its construction steadfastly, with its impressive patio space coming to life. First announced in November of 2021, the famed Napolitano pizzeria—known for its location in Naples and being featured on "Eat Pray Love" while opening its first U.S. location in Hollywood location in 2019—will be taking over the space that was once home to Papalucci's in Belmont Shore. "I think we are a couple months away," said owner Francesco Zimone. "We're trying to get everything done hopefully by Thanksgiving."
---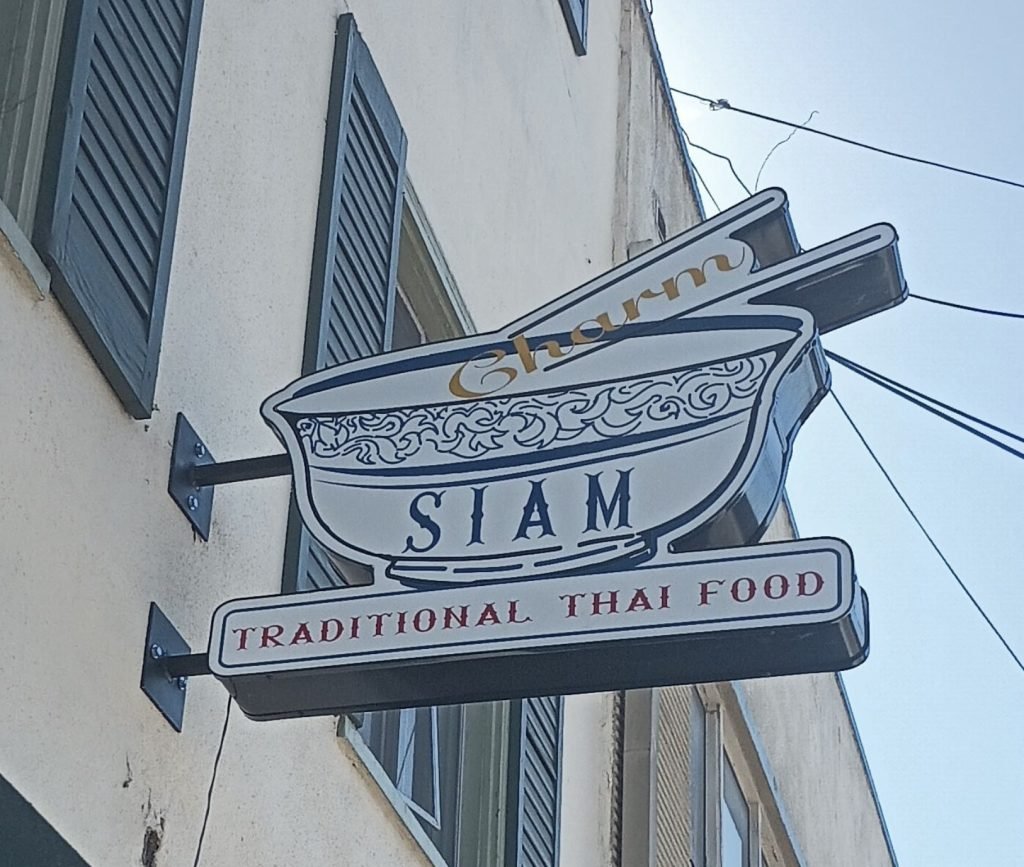 Charm Siam takes over former Thai Silk space on Broadway
One of the Gayborhood's oldest dining spots—Thai Silk—has altered its entire branding and interior as its previous owners sold the space and its new owners, from Thailand, back in August. Now called Charm Siam (roughly translated as the "the bowl of Thailand"), it comes with a new chef heading the kitchen. Expect the traditional Thai menu seen at other spaces around Long Beach—pad see ew, pad thai, larb, mango sticky rice…—
---
Stinkin' Crawfish to take over Big Catch in DTLB
The Stinkin' Crawfish will have its grand opening today, taking over the former Big Catch space in DTLB on Broadway between Pine Avenue and the Promenade. The massive chain already has locations in Lakewood, Paramount, and Gardena and joins a plethora of similar spaces around the city—Kickin' Crab, The Crab Shack, The Crab Shack Express, Boil Daddy…
---
Louie's officially opens in Belmont Shore
The shuttered Acapulco Inn space in Belmont Shore—what was one of the city's oldest bars—officially becomes a specter in the Shore as there is zero trace of its presence following the opening of the chic Louie's on 2nd Street takes over the space. Making their introduction to the community back in August with during Stroll & Savor, the space features a very Californian-forward menu, from salads and steaks to pastas and poultry.
---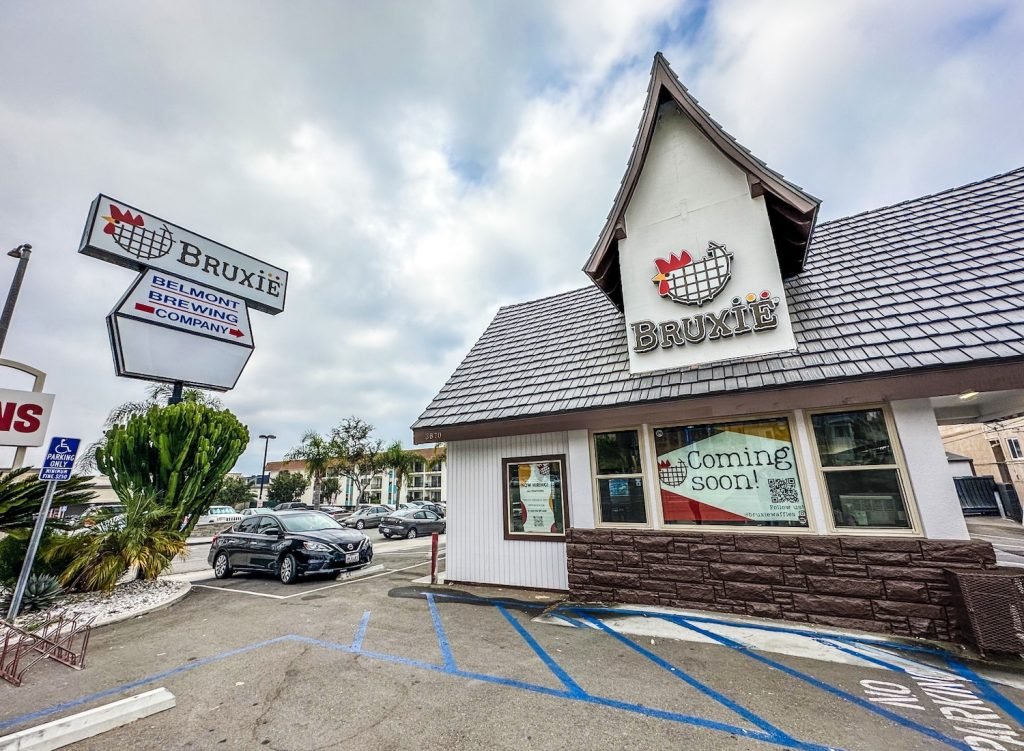 Bruxie nears completion, hiring for all positions
Beginning to take over the former Chronic Tacos space on Ocean Boulevard this past August, Bruxie is nearing opening and is now hiring for all positions. The Orange County-based chicken'n'waffle shop, will be taking over the space as the small chain has announced a large expansion in 2023 led by CEO Scott Grinstead. Already having locations in Orange, Brea, Costa Mesa, Santa Monica, North Hollywood, and El Segundo (along with a shop in Athena, Georgia, where they are also expanding), the Long Beach location joins a slew of SoCal brands moving into the city, from Venice's The Win~Dow to Dave's Hot Chicken to Breakfast Republic.