Still lamenting the loss of Fire Bird—what was easily the best version of Nashville hot chicken in Long Beach, echoing the talents of Kim Prince over at Hotville and the men behind Howlin' Ray, the region's best examples of Nashville hot chicken—and sitting amid an explosion of hot chicken—from underwhelming joints like Main Chick and Jay Bird's to halal takes on hot chicken from the peeps at Crimson Coward—there is still room for the hot chicken boom because, well, Long Beach could offer some better versions.
Dave's could just be the medicine to the severe influx of middling hot chicken post-Fire Bird, opening their Belmont Shore location on April 21 as it takes over the former Peet's Coffee at the southwest corner of 2nd Street and Covina Avenue.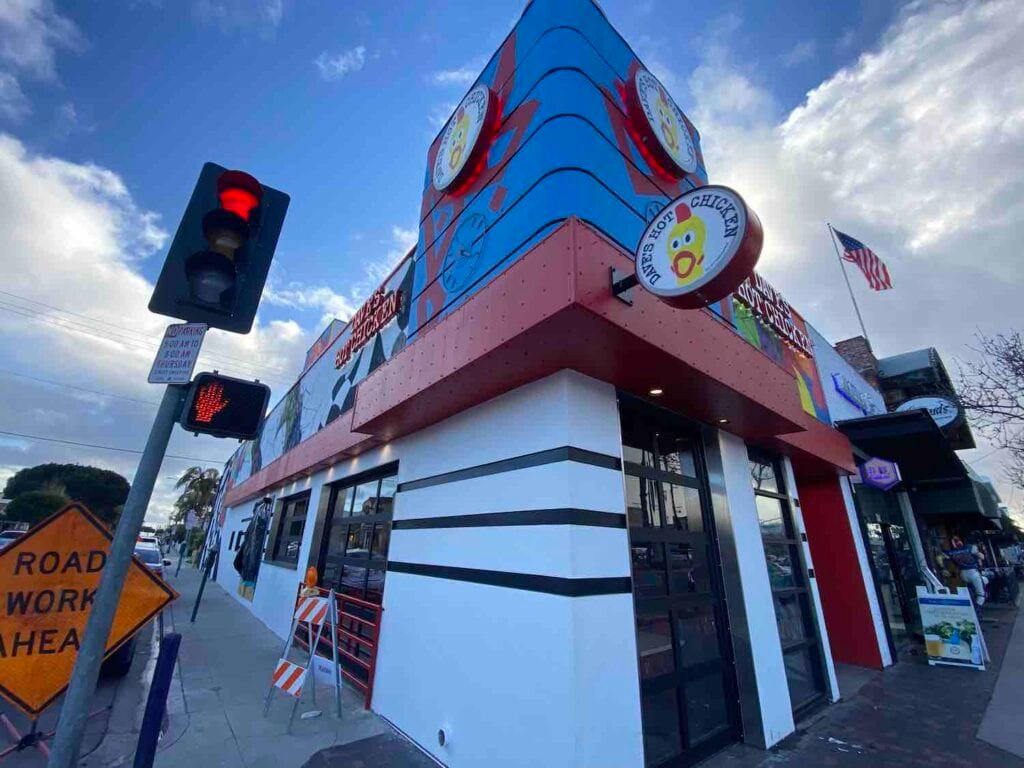 Born out of a parking lot in East Hollywood in 2017, the brand—the brainchild of Thomas Keller-apprenticed Chef Dace Kopushyan and some friends—has since exploded across the entire nation, with locations spanning from the East Coast to Vegas to the Pacific Northwest.
The brand already has multiple locations throughout the Southland, including a Lakewood shop it opened mid-pandemic.
Dave's Hot Chicken will be located at 5246 E. 2nd St. in Belmont Shore.