Crews have officially dug what will be the base for a new seaside hotel on the bluff at 2010 E. Ocean Blvd., replacing the former, aged Beach Plaza Hotel. It marks a dramatic shift for the project, which has been in a tumultuous adventure toward realization since its inception in 2007 and it finally breaking ground in February earlier this year.
As previously reported, at the southern-most end of Cherry Avenue at Ocean Boulevard, the project will include 40 hotel rooms, 56 condominiums, and 168 parking stalls across a building that will be four stories facing north of Ocean and seven stories facing the beachfront, given its development on the bluff.
The former Beach Plaza, where the film "Blow" was shot, was demolished in 2014 after a proposed alteration to the 2007 Long Beach City Council and California Coastal Commission-approved project was rejected, the lot sitting empty until now.
This design being constructed is the originally entitled 2007 proposal—a rarity in the world of California beachside development, given the tough-but-needed restrictions used to keep the coastline from becoming overdeveloped—but it could have been a larger had it not become a battle between property owners and a hotel union paired with nearby HOAs.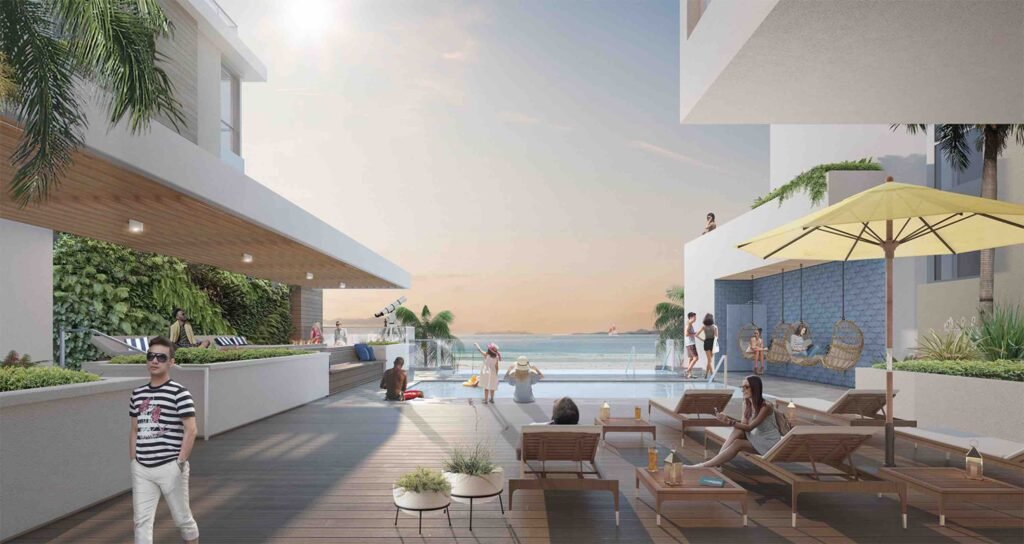 That other, larger project—shot down by the California Coastal Commission in 2014—would have increased public access, according to Studio One Eleven, the design firm behind the modified propel, and the owners of the hotel. The opposition to the updated project was led by hotel labor union Unite Here and the Palacio Del Mar and Park Regency HOA.
Unite Here had an argument that the Coastal Commission wouldn't fight against: The project is blatantly in violation of the Local Coastal Program, which protects the three low-cost motels along the bluff in order to provide low-income families and individuals with access to the beaches of Long Beach.
The commission was quite clear that it wasn't going to set a precedent of going against the Local Coastal Plan—hence its unanimous vote.
However, Silversand Properties, the owner of Beach Plaza, already had an entitled project thanks to a special permit granted by the city. Silversand demolished Beach Plaza—and thereby demolished so-called access to the beach for lower-income families, according to the petitioners against the modified project—and has now begin its project approved all the way back in 2007.
Ultimately, the union arguing against the modified project weren't at all concerned about beach access.
In an email sent to Mike Murchison—a consultant who represented Silversands in 2014—from then-Union Here Research Analyst Rachel Torres, Torres offered Murchison an agreement which states that should Beach Plaza's new development go union with Unite Here, "the Union will immediately withdraw appeal. The Union will support the project and encourage other appellants to support the project."