Long Beach's pizza scene continues to blossom: Famed Napolitano pizzeria L'Antica Pizzeria da Michele, which just opened its Hollywood location two years ago, will be taking over the space that was once home to Papalucci's in Belmont Shore.
First reported by Eater LA, this marks an continued expanded presence in the United States, with the aforementioned Hollywood location and the still-undergoing-construction New York City location.
Owner Francesco Zimone plans to open the space by the spring of next year, bringing to Long Beach a Napoli tradition that has existed since 1870: Napolitano-style pizza, largely considered the world's best and mimicked by many—particularly in the States—but truly achieved by few.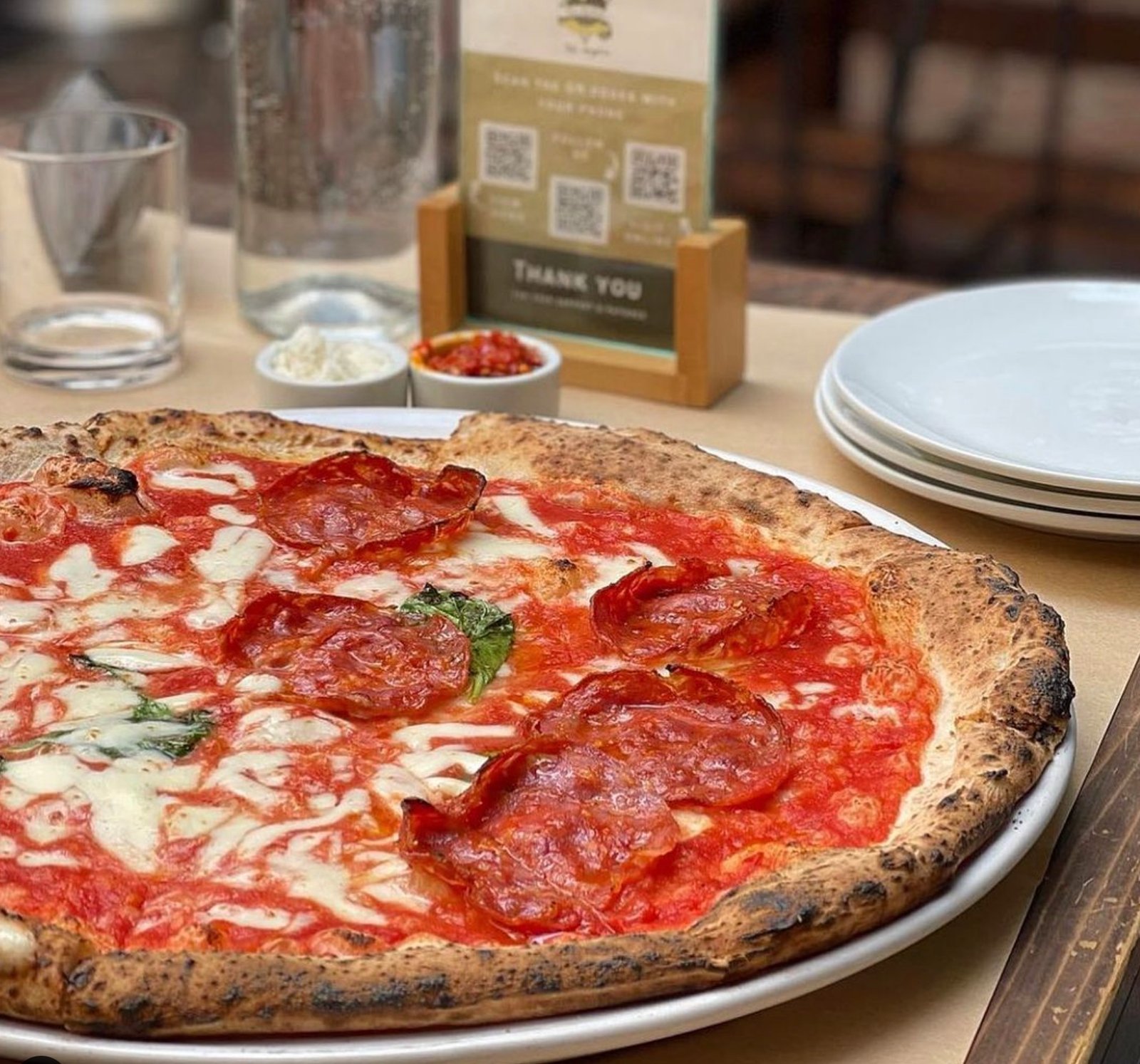 Papalucci's, the Italian-American restaurant that was on the westernmost edge of Belmont Shore's stretch of shopping and food along Second Street, served its final plates of garlic knots and Henry's special shrimp in September of 2019.
Papalucci's—much like Francelli's on Fourth Street—is the type of space that marked the presence of Italian-American families in local food: red-and-white checkered table cloths, an open kitchen and fare that fused Italian cuisine with American sensibilities that was imported largely from the East Coast.
Dan Tarrantine first opened the doors in March of 1990, following the success of his pizzeria, Tarantino's in Pasadena.Upon opening, Tarrantine described Papalucci's thusly: "Because food simply prepared and shared with family and friends—is one of the most basic and satisfying pleasures in life. All that's needed is a warm heart, a keen eye for the best ingredients and a sense of adventure to lead you to a place at our table."
In a sense, L'Antica is taking up the very spirit of Tarratine—and it will be a warm welcome to Belmont Shore, which has seen a roller coaster of business shutterings and openings across the past three years.
L'Antica Pizzeria da Michele will be located at 4611 E. 2nd St.