Missed previous Intel updates? We got you covered, boo: Click here for the full archive.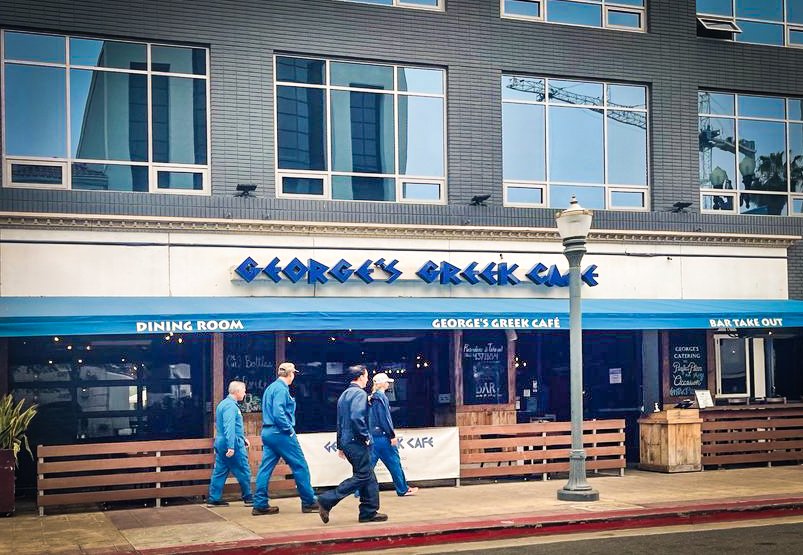 Loizides family sells Downtown, Lakewood locations of George's Greek Cafe
Nicky Loizides, sister of Demitri "Jimmy" Loizides, with whom she shares ownership of George's Greek Cafe's three locations—Belmont Shore, DTLB, and Lakewood—has confirmed that the family has sold both its Downtown and Lakewood locations, with Jimmy fully stepping out of the business. With the new owners of the Downtown location keeping the name, Nicky wants to make the OG Belmont Shore location more distinct by renaming it, but keeping both "George" and "Greek" in its new moniker. George passed away in 2019, shortly followed the matriarch, "Mama Rodou," five days later—but the children have since been keeping it alive, through the pandemic and into the now. "I simply couldn't take on three locations on my own," Nicky said. "So I am trying to focus solely on the Belmont Shore location."
Zankou Chicken to open in late August
After a hiring manager said Zankou's first Long Beach location would be open by June, newly minted employees are saying the date will be in late August. In the world of chains, few have the reputation of Zankou Chicken, the famed Los Angeles-based chicken chain that has built up a cult-like following over its nearly four-decade-long existence. Taking over the second, easterly suite at 2590 N. Lakewood Blvd., the plan when it was first announced back in March of 2022 to have it open before the major holidays, according to a marketing representative with the company.
YASU closes after short-lived existence in Shore; Dondurma, Turkish ice cream shop, to come in
After opening earlier this year, YASU has closed up shop to make way for Turkish ice cream and dessert shop Dondurma, an expansion effort into food from the folks at Istanbul home. Earlier this year, they announced they would also be opening Galata just east of Istanbul Home. Set to become a restaurant dedicated to the Turkish delights of their heritage, it will open in the former Buona Gente space, which closed in 2022 after serving the Shore's community for over three decades. And can we somehow make Le Pink Wall a thing?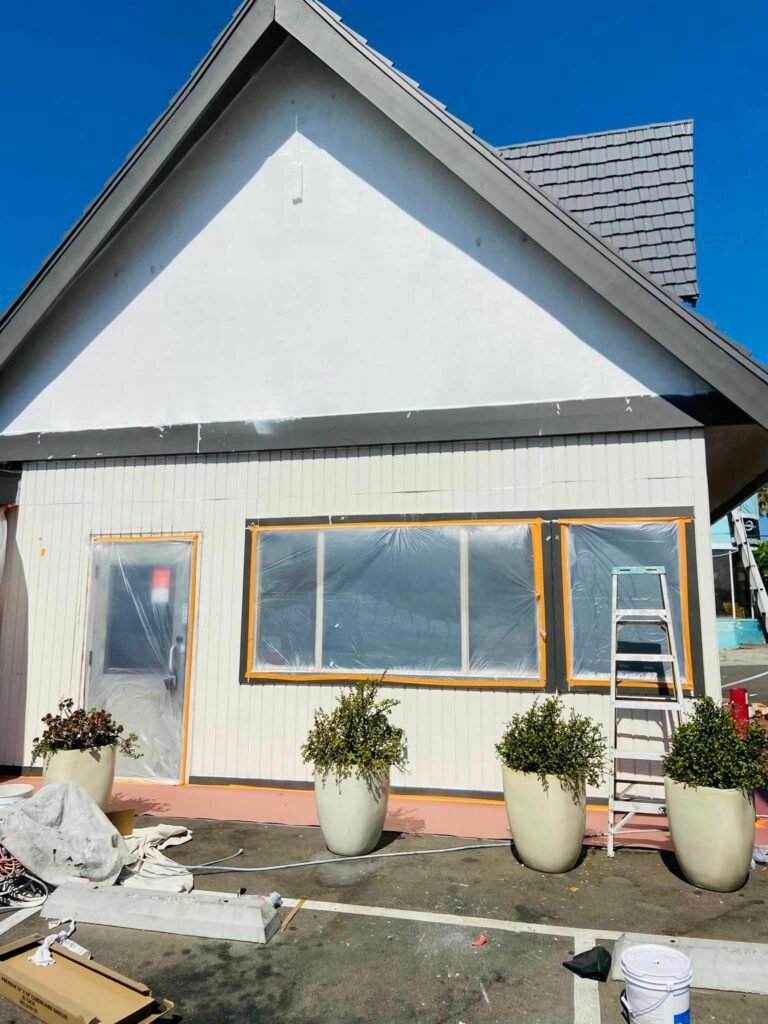 Bruxie set to take over former Chronic Tacos location on Ocean Boulevard
Well, that was fast: Shortly after its closure last month, Chronic Tacos's former location on Ocean Boulevard already has a replacement. Bruxie, the Orange County-based chicken'n'waffle shop, will be taking over the space as the small chain has announced a large expansion in 2023 led by CEO Scott Grinstead. Already having locations in Orange, Brea, Costa Mesa, Santa Monica, North Hollywood, and El Segundo (along with a shop in Athena, Georgia, where they are also expanding), the Long Beach location joins a slew of SoCal brands moving into the city, from Venice's The Win~Dow to Dave's Hot Chicken to Breakfast Republic.
Foodologie set to open next weekend in Belmont Shore
Filipina-American Maria Leyesa is about to majorly expand her sugar-coated online business, Foodologie: Announcing that she was moving into a brick-and-mortar in Belmont Shore earlier this year, she is ready for her big opening. Taking over the space formerly occupied by Cheese Addiction at 195 Claremont Ave., she will be offering everything from her famed ube-and-cream brownies to churro- and "ubedoodle" cookies.
Sweetfin to serve first portions out of Long Beach location at Stroll'n'Savor
Sweetfin, the Los Angeles-based poke concept, will soon be opening its 20th location in Belmont Shore. Located at 4612 E. 2nd St., the space will give residents its first taste of poke as they plan on serving at the upcoming Stroll & Savor event outside their location, Wednesday, August 16, and Thursday, August 17, from 5:30PM to 9PM.
Sevilla's permanent parklet in DLTB is officially open
The San Diego-based Cafe Sevilla—which has had one of the longest presences on Pine Avenue, along with Alegria and L'Opera—has expanded its presence onto the street with a new parklet. It is part of a growing parklet expansion in DTLB—Thai District is currently under construction with theirs over at Broadway and Linden Avenue—
ICYMI: Chef Thomas Ortega to sell Playa Amor
Chef Thomas Ortega's Playa Amor—one of the city's most respected Mexican restaurants—is officially up for sale. "[The landlords at The Marketplace Long Beach shopping center] have been promising a makeover and all these big-named tenants coming since I first moved opened Playa [in 2016]," Ortega said. "Nothing has changed. They took the environment out with the pond and instead put in a Jersey Mike's. You can't be surprised I am literally asking aloud, 'WTF.'" To read the full story, click here.
ICYMI: LB Food Scene Week has officially kicked off
LB Food Scene has officially kicked off and will run through Aug. 18. Last night marked the kick-off party at The Bungalow, where owners, chefs, brewers, mixologists, general managers, and hospitality workers welcomed the week which celebrates the local culinary scene. For more information, click here.