It is not just one of Long Beach's but one of the state's most respected breweries—and now, Beachwood Brewing will be expanding its local reach by stepping out of DTLB and heading to the boat-lined shores of Alamitos Bay with a ready-for-the-summer taproom at the 2nd & PCH complex.
"Long Beach holds a deep place in our hearts," said co-owner and master brewer Julian Shrago. "The city and its citizens have allowed Beachwood to grow and thrive—and that's why we're so thrilled to open a second location in such a dynamic community."
The new spot, unlike its full restaurant in DTLB, will be beer only—a smart move following the short-lived of celebrity chefs Mary Sue Milliken and Susan Feniger's double-restaurant, casual-to-go spaces that lasted four months.
It's a 60-seat beer garden, the perfect accompaniment to the already wide-reaching food scene at the complex, from higher-end offerings like Chef Michael Mina's wildly popular Bungalow and Otosan Sushi to more family-centric spots like Noble Rotisserie and Hungry Angelina.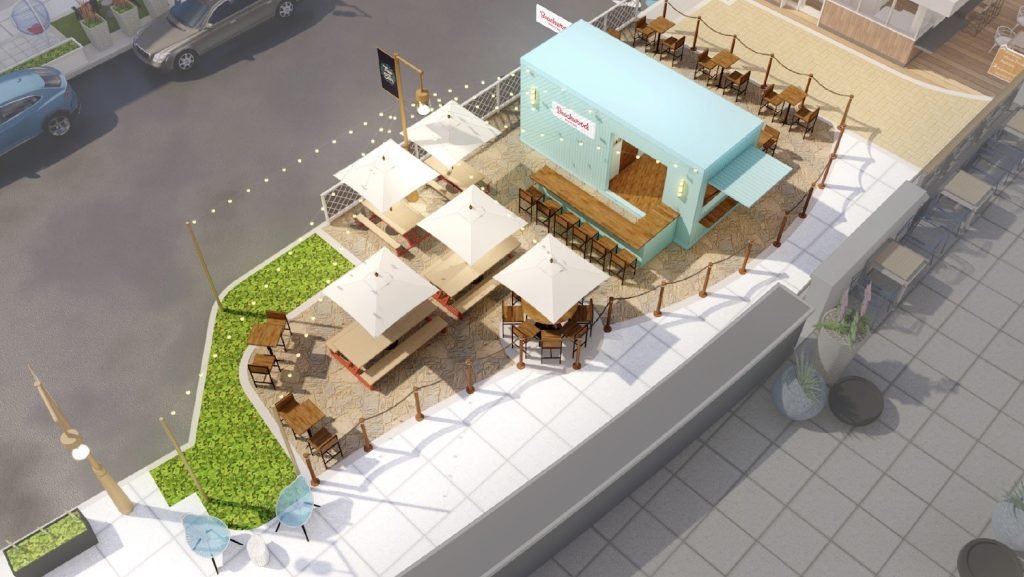 With a design made from a recycled shipping containers, Shrago noted it would be "similar to SteelCraft in Garden Grove."
The space will be centrally located in the complex and offer Beachwood's entire array of offerings at any given time.
This follows two of Beachwood's most ambitious expansions in its history: The creation of its canning and tap facility in Huntington Beach and the birth of its nerd-gone-fermenting project that is Beachwood's Blendery, solely dedicated to sour beers.
Easily Long Beach's most lauded brewery—from its collection of medals from the Great American Beer Festival to its major wins at the World Beer Cup, including the world's best large brewpub in 2016—Beachwood has built a reputation for not only itself but the city of Long Beach as a hop-centric, beer-friendly city.
The new taproom is expected to open before the end of the year.