Something brought up in Mayor Rex Richardson's proposed budget for next year really didn't garner the attention it should: Looking at the feasibility of building an outdoor amphitheater—think Greek Theater in capacity and Hollywood Bowl in style—by the Queen Mary, the DTLB skyline as its backdrop and the potential to draw from a larger pool of artists with such a distinctly unique venue.
Packaged as part of his "Elevate 28" proposal to focus on the 2028 Olympics and its reach into the public space of Long Beach: The city is scheduled to host BMX, water polo, triathlon and open water swimming largely around the Shoreline Drive area, which received a $30M federal grant to help host the games earlier this year.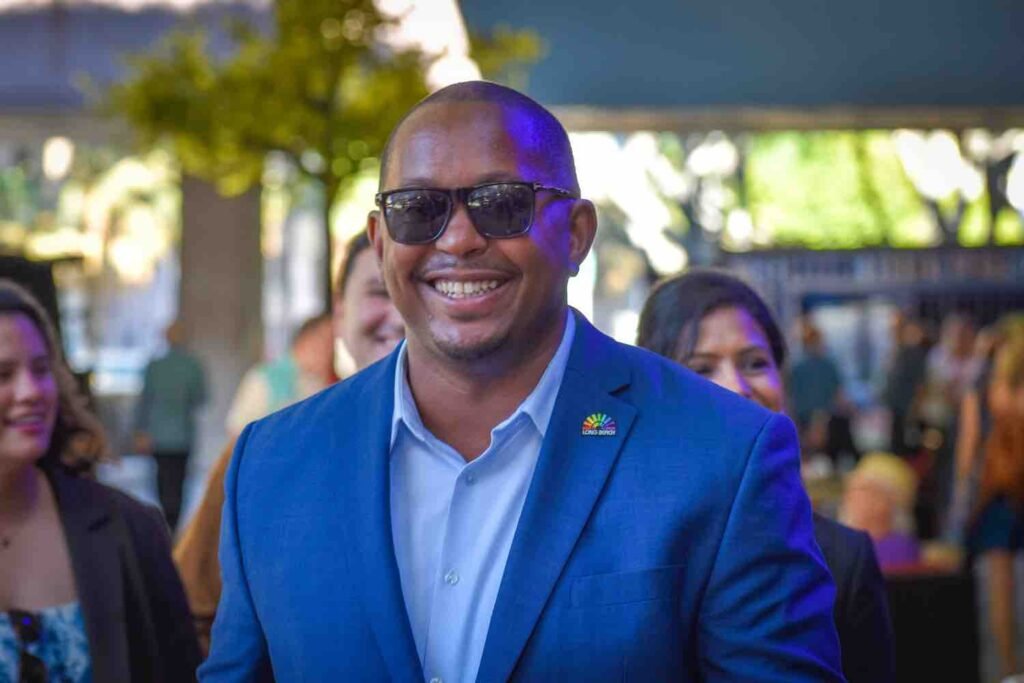 "There are four pillars to the stool of cultural economics in a city," Richardson said while speaking to the Convention and Visitors Bureau Board on Aug. 9. "There's meetings and conferences; we're good on that… There's events—like the Grand Prix, Day Trip like Insomniac… And we're good on that. The other two—entertainment and sports—are gaps that Long Beach can fill. And while sports is a bit complicated, entertainment we can really take a grasp on."
Directing the City Manager in his budget to look at the feasibility of an amphitheater that would have the DTLB skyline and water as its backdrop is almost serendipitous because the live outdoor music scene in SoCal has seen a massive shakeup: In a startling political battle, the Irvine city council ultimately shut down Live Nation's proposal to build a massive amphitheater in Grand Park after four hours of public comment largely derided the proposal due to potential noise impacts in the neighborhood.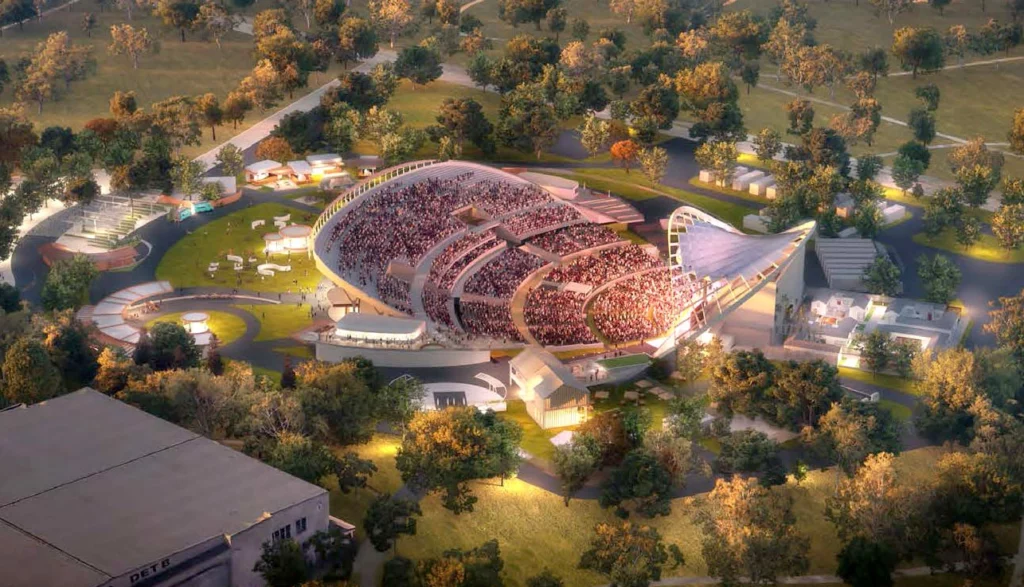 Instead, the city manager of Irvine was directed to provide a timeline for another amphitheater proposal in Great Park—to replace Live Nation's temporary FivePoint amphitheater, which it builds and continue to operate through this season—with up to 10,000 seats and a sound design which would mitigate noise to surrounding areas.
Which means Live Nation is likely a viable partner—and not just Live Nation: Insomniac, the EDM-centric event company, has been making its mark on the very space the mayor is proposing to build an amphitheater with its continual onslaught of events like Day Trip and Dreamstate.
Even more, after Goldenvoice largely vacated the Queen Mary area after a slew of events pre-pandemic, there is a deep need for more live music venues—especially after the disappointment of unkept promises, like when the old Vault venue on Pine Avenue, promoted by former property owner Millworks as a "hit it out the park" future music venue, was sold to a church instead.
And this follows San Pedro's pie-in-the-sky proposal to build a Hollywood Bowl-style amphitheater at its massive West Harbor project—a far-off dream considering the base of the project itself has been continually hindered.
"The Queen Mary and adjacent park have had great success in recent years with festivals like Day Trip," said Steve Goodling, President and CEO for the Long Beach Convention & Visitors Bureau. "Creating a waterfront amphitheater—with the best views of the city—alongside that attraction will help us grow Long Beach even more as a destination for musical festivals, arts, and culture."
And the mayor's proposal, further elaborated on during the most recent CVB Board meeting, isn't far-fetched: Much like Live Nation's temporary FivePoints amphitheater in Irvine, Richardson's five-year timeline looks extremely reasonable: One year to look into the feasibility; two years for planning, passing approvals via the Coastal Commission, getting temporary structure up; two years to build permanent structure.
"It's entirely removed from neighborhoods, mitigating potential noise pollution, and you have the skyline as your view," Richardson said. "I think it's worth it for Long Beach: culturally, economically, emotionally. Let's bring more live music into our city."