A slate of new food-centric businesses has been announced for San Pedro's massive West Harbor project, with food brands stretching from the local and near-local—Los Angeles and San Diego—to kinda-not-really-local—San Francisco—to the straight-up out-of-state—Maryland, specifically.
The $150M project—which could also include a massive outdoor amphitheater for dinner'n'concert nights like no other in the region—officially began construction this year after breaking ground in November of 2022—and has faced an arduous and contentious battle to get the project going. A now decade-long, four-different-designs endeavor, the project has been met with both cheers and jeers from locals after it was announced that the 1960s-birthed Ports O' Call—San Pedro's much-loved-but-dingy waterfront space—would be demolished to make way for West Harbor.
That being said, let's break down the latest food news from the massive development:
Venice burger royalty The Win~Dow will be opening, marking the tiny-but-mighty brand's second new location—the other opening right here in Long Beach at the old Archibald's location in Belmont Shore. First opening on Rose Avenue in Venice in 2019—through a small take-out window attached to steakhouse American Beauty—perhaps the most shocking thing of all was that The Win~Dow was giving In N Out a direct run for its money: With a menu that had only seven items—none of which went above $7.95—there was finally a place in a deeply gentrified neighborhood that was meant for the people who still work and invested in that very neighborhood long before the gentrification showed up.
The Mike Hess Brewery space coming to the West Harbor, which was announced in 2021, is now going to be 20,000 square feet, making it one of the largest outdoor beer gardens in the region. The San Diego-based brewery has one of the most loyal followings—like many San Diego breweries, which tend to intelligently cater to their local crowds most—and will likely be the social hub of the West Harbor's eating and drinking scene.
Yes, a cafe and taproom for dogs and their humans is coming thanks to Maryland-based, membership-required dog club which has a cafe, tap bar, and boutique, along with indoor and outdoor spaces, a climate-controlled clubhouse, free WiFi, televisions, and self-serve dog baths. Here's how Luke Silverman, founder and CEO of Bark Social, put it when he opened the club's third location: "Think the Soho House, but more accessible, and with a bunch of dogs running around. Whatever you can do at a bar/restaurant, coffee shop or pet retailer, you can do at Bark Social. And really, it's just a place where everyone comes together and you know that you have at least one thing in common with everyone, that you love dogs. It's tough to not leave with a smile on your face."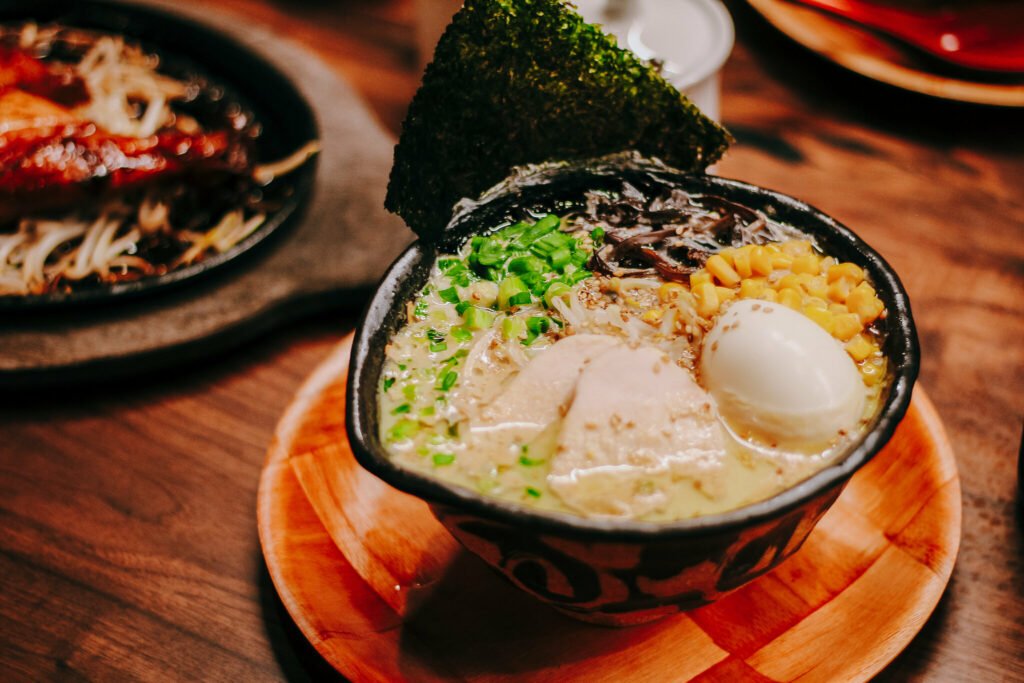 Marufuku Ramen founders Eiichi Mochizuki and Koji Kikura opened the space restaurant in San Francisco in 2017—and have since grown to nine locations spanning California, Texas, and New York. Their specialty? Hakata-style ramen, featuring that umami-bomb of a pork bone broth rich broth.
The Baked Bear—San Diego-based bakery from childhood friends and founders Rob Robbins and Shane Stanger—are known for their ice cream sandwiches. House-made cookies—think —with house-made ice cream—think flavors like Butter Brittle Cake, Blackberry Crumble, Caramel Pretzel Fudge…
Mario's Butcher Shop, the Newport Beach-based high-end deli, will be moving beyond the Orange Curtain to open up at West Harbor. What to expect? Here's how chef and founder Mario Llamas put it when they opened in O.C. in 2021:
"This concept is meant to serve the needs of the community with the convenience and reliability of a high-end neighborhood butcher shop where families can pick up everything they need to enjoy a complete meal at home. Our made-to-order burgers and sandwiches, grab-and-go prepared foods and other market items make this a one-stop shop for everyone who lives or works in this area."
Using organic buckwheat shipped from Brittany, France, Olala Crepes has built up a name for creating stellar sweets when it opened in San Diego. Expanding into multiple locations since, found Samual Icyk—who hails from the Provence-Alpes-Cote d'Azur region in the south of France—bases his crepes on his grandmother's recipes.
The announcement follows an impressive release of food tenants announced in 2021 that would be joining the project, including:
Yamashiro, Hollywood's famed mountain palace that has attracted tens of thousands of patrons yearly since it opened in the early 1960s.
DTLA brunch- and fried chicken-favorite Poppy + Rose will expand into the nighttime with its West Harbor location—only its second, which is shocking considering its popularity—which includes a 2,000-square-foot patio that will allow its dedicated brunch crowds to overlook water, bikes, and ships.
Popular Long Beach Exchange-based Jay Bird's will open its fourth Nashville hot chicken location.
Sugar Factory American Brasserie, the over-the-top worldwide brand which prides itself on serving rainbow pancakes you can top with gummy bears, sprinkles, whipped cream, and other assortments of, well, sugar.