For the Sundstrom family—with son-and-father team Jesse and Dan heading their brewery, Ten Mile Brewing, in Signal Hill—Creole and Cajun food and culture are not just things they admire but things which are engraved into their identities. So it would naturally make sense that the Great American Beer Fest-medaling brewery makes use of their tiny-but-mighty parking lot once again (following massive parties like this year's Cambodian New Year festival) to create a mini-festival dedicated to the almighty food of Louisiana come June 24.
"My earliest memories of food are jambalaya, Cajun shepherd pie, chicken big mamou and pasta chu chu," Jesse said, noting some of famed Chef Paul Prudhomme's most famous recipes from his lauded and seminal "Louisiana Kitchen" cookbook. "It wasn't until about 15 years ago I discovered cooking these dishes for the first time myself."
The result of that exploration of making Cajun food has been a constant, if not outright nerdy (in the best way possible) dive into honing his cooking skills: From the obsession over creating the perfect pizza dough—not Cajun, necessarily, but resulting in creations like (a severely, severely underrated) tasso and cream pizza and offering Long Beach its most underrated pie joint at Ten Mile—to creating the perfect jambalaya.
While Jesse will be settin' up shop to bring on those (severely, severely underrated) tasso pies, along with jambalaya, killer shrimp—the rosemary-thyme-meets-black-and-red-pepper dish that is of pure legend throughout Louisiana—and some other tricks up his sleeve, he will not be alone.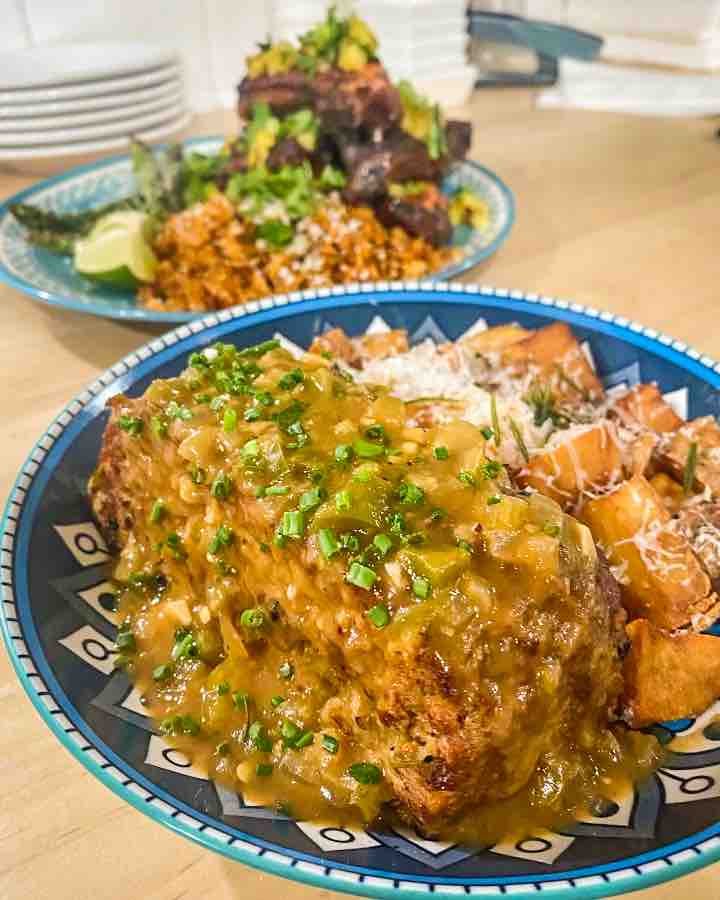 Joining him will be the Cambodian Cowboy himself and longtime Ten Mile staple Chef Chad Phuong of Battambong BBQ and the of-Louisiana-heritage father-and-son duo David and Dennis Robicheau of Shady Grove Foods.
The Robicheaus will be offer their (rightfully) much-loved smoked meatloaf with Cajun brown sauce, gumbo ya-ya—a play on Prudhomme's famous phrase that if the gumbo doesn't make you say, "Ya, ya!" then it fails the this-is-good-gumbo test—and, perhaps most exciting, cochon de lait. Cochon de lait is the stuff of legend in Lousiana, where a whole pig that is cooked over a wood fire is really the only defining characteristic; there's even a festival dedicated to it.
Phuong, meanwhile, will be doing a crawfish boil—a staple of his since his beginning days in making food, creating a locally famous Cajun sauce he once bottled and sold—along with beignets and an Asian-Cajun dirty rice (that will hopefully feature his beautifully unique, smoked twako Cambodian sausage).
In other words, go—and hell, listen to Jesse:
"My hope and goal is for this to be at least a yearly event—if not more often because for me, it's important that I share my childhood food memories with my community because that leads to one of life's greatest pleasures: camaraderie over delicious food and drink."
Amen.
Cajun Food Fest takes place at Ten Mile Brewing's parking lot, located at 1136 Willow St. in Signal Hill, on June 24 from noon to 6PM.