Egg Heaven, the tiny-but-mighty breakfast cafe that has been serving Belmont Heights in Long Beach for over 50 years, is now experiencing its second closure since the pandemic amid accusations of deceit, a lack of follow-through, and clashes between the operators, Esperanza Trejo and Rito García, who were promised they could eventually buy the business and its previous owner, Joe Byron, and their landlord, Richard Albert.
It was, at first, this year's most heartwarming story: After spending 16 years with El Torito, a corporate giant that is the direct opposite of an operation like Egg Heaven, former Egg Heaven server Esperanza Trejo reflected on her days at the tiny cafe, her first job as an American resident. Memories came flooding: Connecting with customers to the extent where numbers were exchanged and customers would call to make sure she was working. Playing tag team with the kitchen staff, who had become extended family. Enjoying a space that was locally owned, locally visited, and locally loved…
With the restaurant announcing they would close indefinitely in January of 2022, Trejo called owner Joe Byron and former cook Rito García, presenting an opportunity: Let her and García take over the space—they didn't have the money, as of that moment, to outright purchase it—return it to its former glory, and through a trial period to see if it can work out and should they save up enough, buy the spot from Byron, who desperately wanted out of the business.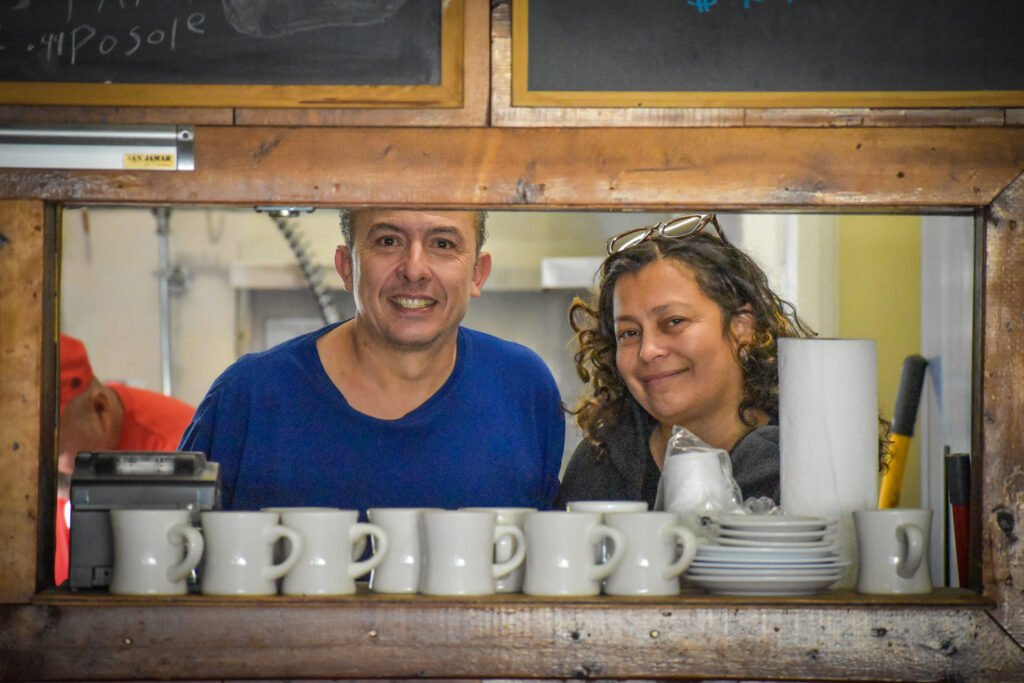 And re-open they did. Since cleaning up the place and welcoming guests in December of 2022, Trejo and García have truly returned the space to its former glory: Seats are consistently filled, people love the space, and the pair thought they were on their way to owning their own slice of a toasty dream—even in Joe's own text, stating they would indeed be owners.
"It was Joe—no one else, including the landlord—and it was only Joe who offered us the business. So we approached Joe and said, 'We have the money'—we were so excited because the business was going up," Trejo said. "The business was offered at $175,000 and when we had the money, suddenly the price went to $300,000."
When Trejo pressed on the cost increase, Byron offered many excuses: The business was reopened so that increases it values (despite the fact that it was Trejo and García who were responsible for that opening); that he "wasn't in his right mind" and was depressed when he initially offered to sell it; that she wasn't "business savvy" enough to really take it on…
When Trejo approached him about making payments for the sale—which he agreed to previously—he also shot down that idea. Further complicating issues, he was overseeing the pair's bank account for the space and insisted they were employees from day one—not operators or potential owners as promised.
"He's making me look like an idiot, as if I am running the business into the ground," Trejo said. "And that's just not true. You say I am not a business person but our sales are nearly 30% higher than when he was running it; he sent me an email saying, 'Good job' on it."
Indeed, comparing the sales tax paid first quarter of 2020—$6,658— to the first quarter of 2023, shortly after Trejo took over—$9,738—shows a significant difference.
Byron nonetheless insisted that Albert, the landlord, has to be involved since she would be his tenant; this was despite the text he sent her saying otherwise. And Albert is two things: Infamously absent—Byron said, "In my 25-something years as a tenant of his, I've met the guy maybe three times and he can definitely have a short temper"—and also stringent in his policies, rejecting Trejo becoming a new tenant on grounds that, echoing Byron, she wasn't "business savvy."
"He doesn't want to mess around with bullshit," Byron said. "He wants someone to come in as a new tenant with experience: 'This person is so-and-so and has 10 years of experience running a restaurant. They can show you how they run their business, here are my bank statements, here is my tax return.' That is the tenant you want. You don't want a tenant who says, 'I've never been in business and I gotta guy in Mexico and some other lady who can help me.'"
For Trejo—like many Mexican natives—a handshake is the equivalent of a contract and, in all frankness, it doesn't matter how she gets the money in her eyes; she has it. Even more, Byron's "I gotta guy in Mexico" comment is doubly offensive: According to Trejo, all her partners are solid business owners and, with receipts, she can prove she is running Egg Heaven efficiently.
"Are you a man of your word or not? First you want to sell me the business, then you up the price, then you say the landlord has to be involved when you initially said he didn't matter," Trejo said. "He makes it seem like he is the victim, like this deal was supposed to involve him when it was about selling the business… And in all frankness, it seems like after I built up the space, the landlord and him went into cahoots."
Even more, Byron had already closed up shop—with some eight to nine years left on his lease at the time—and during the entirety of the time Trejo was operating the space, she was paying the rent.
"Our dream was stolen from us," Trejo said. "We put it in all this effort to clean up the space, to give it a sense of pride again after years of neglect—and we're returned with, 'Things have changed, sorry'? It's not just cruel—it's just wrong. He was devious and knew every move he was going to make. He never informed us that we had to deal with a landlord; he told us he would sell us the business."
Byron insists the thought Albert would say yes to the proposal—"In our original talk, I gave him a pitch: I said she and Rito are doing a great job"—but Albert, instead, decided to test Trejo, according to Byron.
"He told me to tell Espee to give him all the paperwork he thinks he would like as a landlord," Byron said. "I asked if he was willing to provide a list and he said, 'Nope, I want to see how strong she is as a business woman.' I offered her my advice on what to provide and she came up short… And now I'm the evil guy because their business is losing money and not operating as it should?"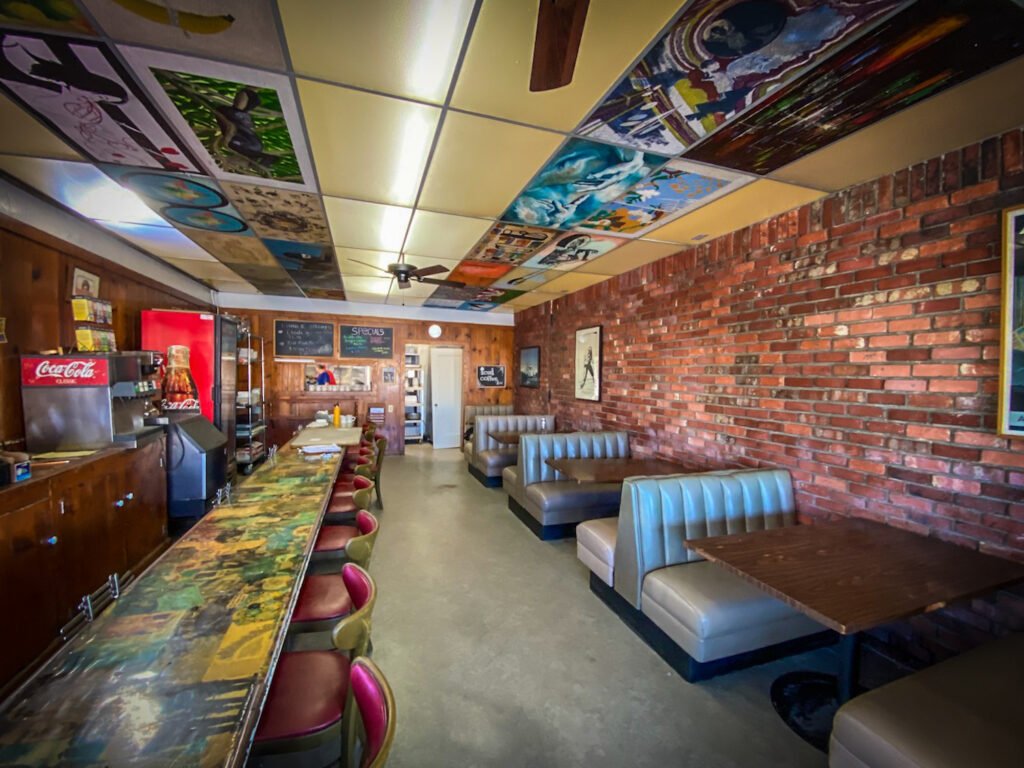 Byron then had another plan which he felt was him "continuing to be the nice guy, even though I know I probably shouldn't have offered the deal:" Ask Trejo and García to come on as employees, work under the plan he felt they should operate under, and go from there. The pair refused to come on unless they were partners—and decided to walk out, closing the door behind them.
"We are going to find another place to make our dreams come true," Trejo said. "We were getting to the point of ownership, we had the money, and they got greedy now that they see a success the restaurant hasn't seen in years."
The abrupt closure has left Byron infuriated, saying he has to "clean up their mess" and take on something he "never wanted in the first place."
"They closed the doors yesterday without telling me—nice move," Byron said. "Frankly her attitude is unacceptable; I've been nothing but nice to her but when she doesn't get her way, she becomes bitchy… And it's like, lady, your business isn't making money. Everything I gave her in writing to do she didn't implement; not one thing: She didn't cut down staff, she was wasting money on things… I don't know what else to say. I can't offer them partnership because if the landlord finds out, he will boot my ass out."
The incongruence of Byron's sentiment toward the space raises eyebrows: On one hand, he claims to no longer want a part of the business; on the other, he refuses to give it up and wants to bring on Trejo and García as employees under his rule when he could sell them the business and they could find another space if the landlord truly doesn't want them there. Even more, it would make sense for Byron, who has eight more years on his lease: Trejo's management of the space is what has been paying the rent.
"He approaches us to come on as employees after we built it back up? It's insulting," Trejo said. "He even tried to ask Rito and his line cook behind my back to stay on, that I was manipulating them, but Rito stood strong. He said, 'No, Esperanza and I are in this together—you didn't keep your end of the bargain.'"
And with that, Trejo and her tiny-but-mighty crew will begin the process of looking for a new space.
"When we open, they will see that I can run a business," Trejo said, smiling proudly. "We didn't close the restaurant because we don't care; it's because we don't want to continue working for him. He promised us that we would get the business no matter what and he didn't follow through. While that breaks my heart and I want nothing to do with him, I will continue to try to build my dream."