Missed previous Intel updates? We got you covered, boo: Click here for the full archive.
Otosan Sushi closes at 2nd & PCH
Jae Woo, a first-generation Korean-American and first-time, full-fledged restaurateur, has quietly shuttered Otosan Sushi at teh 2nd & PCH retail complex. Having fallen in love with sushi at Sinju, her father's sushi space she grew up in in Portland, Woo brought Osaka-based sushi master Chef Tamuro Siego to help lift up the traditional sushi scene here in Long Beach. Opening mid-pandemic in August of 2020, they were just about to celebrate their third year in business.
Cassidy's Corner nears opening at Spring & Los Coyotes
After announcing in May of 2022 their Eastside location (and an ambitious hope to opening in autumn of that year), Cassidy's Corner at the southwest corner of Spring Street and Los Coyotes Diagonal is prepping to finally open. This follows the successful opening of their Long Beach Exchange location.
Nothing Bundt Cakes to take over former Polly's Pies space
The popular bundt chain Nothing Bundt Cakes will be taking over the former Polly's Pies space that closed at the corner of Los Coyotes Diagonal and Ximeno Avenue—and despite rumors, will not be becoming a "small-format grocer." Founded by friends and then-neighbors Dena Tripp and Debbie Shwetz founded the business in 1997 out of their Las Vegas kitchens and its popularity has catapulted them to over 500 locations. But in all honesty, with Bundts on Melrose and Creative Cakery, Long Beach already has some stellar options.
Following soft opening, Gaucho Beach to hold formal opening Friday, Aug. 3
After announcing that Gaucho Grill had won the bid to take over the newly renovated Alamitos Beach amenities stand in 2021—followed by a releasing of then-newly minted renderings and a preview of their menu two years later—Gaucho Beach has opened with small offerings being offered casually. Come Friday, the full-bar space will open, giving patrons the ability to sip a cocktail overlooking the waves directly from the sands for the first time since La Palapa graced our shore by the pier.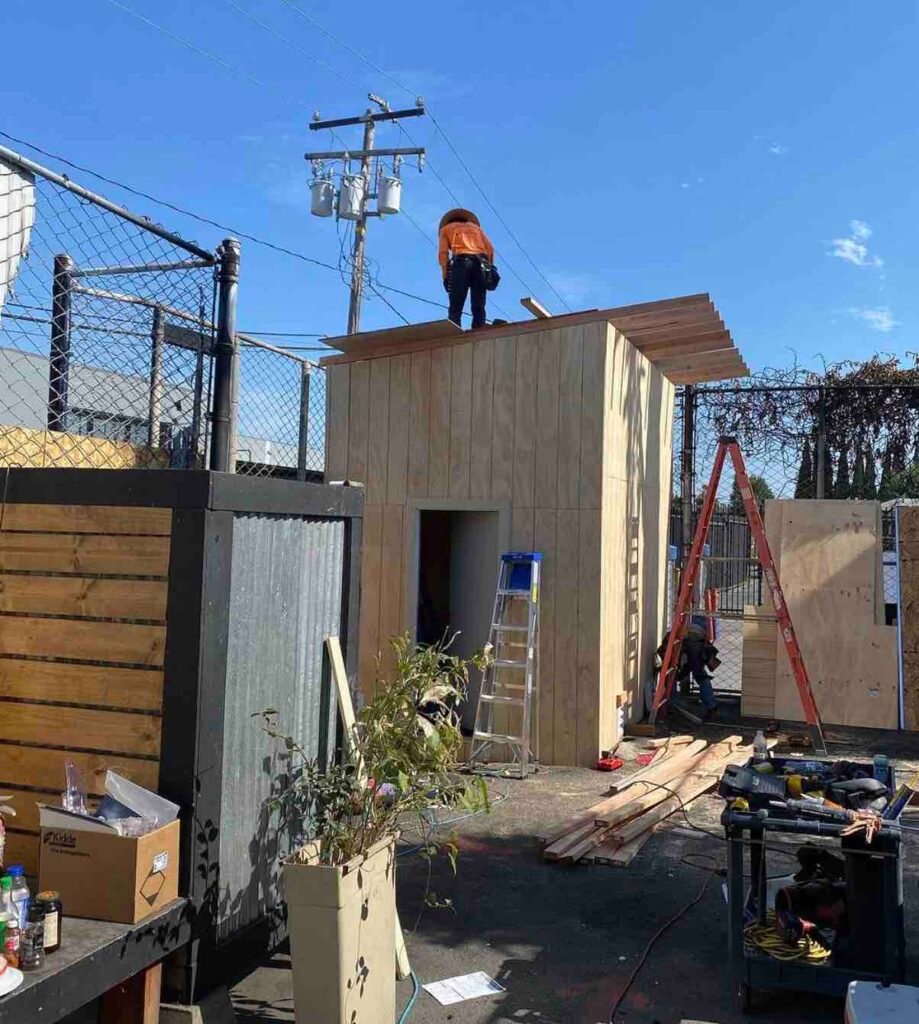 After fire, queer staple Falcon North reconstructs patio in North Long Beach
After facing a fire that destroyed nearly the entirety of their patio space, queer bar and North Long Beach staple Falcon North has begun construction on rebuilding it. Owner Michael Barber shared on Instagram: "Update on patio bar fire at Falcon North. First I want to thank everyone for all their support, wanting to help and love that was sent out. My great staff , workers and a big hug to Manager Craig for all their hard work, dedication and all the hours and sweat that was put into our rebuild. As we said and the good news is, we will meet our goal and be open for your Gay Pride needs, please come and support us, we would really love to see your faces at our reopening next week. The FD had been great and may have two suspects. Hugs to all and see u soon."
While waiting for Sake Secret to open, owner Greg Beck creates 'Sake Day' event with Craft LB
After announcing a bid to create a brick-and-mortar with a successful Kickstarter—raising some $64K—Sake Secret owner Greg Beck has pushed forward with his DTLB location at the Mosaic retail complex. Taking over the former (and much-missed) Romeo Chocolates space, Beck is still climbing the hurdles that are permitting and contracting, but until then, he has partnered with Dennis Trilles of Craft LB for a Sake Day event at Rancho Los Cerritos.
Babouch in San Pedro closing after four-plus decades serving community
Babouch, the Mediterranean-meets-Lebanese restaurant that has been serving San Pedro for over four decades, will be permanently closing on Aug. 27. The space—known for its over-the-top theming, including nightly belly dancers, servers dressed in full Lebanese garb, and live music—had been one of the key cogs in the boom of Levantine and Mediterranean food that permanently altered SoCal's palate throughout the 1970s and 80s.