As we prepare for the launch of LB Food Scene Week, running Aug. 9 through Aug. 18 at over 30 restaurants spread across the city, we want to highlight businesses and restaurants we've partnered with that celebrate our culinary scene. For more information about the weeklong celebration of Long Beach's food scene, click here.
For Abbey Metcalf—the one-woman crew behind Locali Seasoned, a growing small business where she creates intimate dinners where chefs teach you how to prepare a meal, plate it, and then enjoy it with the group—the main goal is about connecting people and building community.
It's really that simple: Bring in a chef—say, Chef Simileoluwa Adebajo, the Nigerian chef who is altering San Francisco and Los Angeles's African cuisine scene—come in with a crew or just yourself to the Partake Collective in DTLB, learn how to prepare some dishes—in the case of Metcalf hosting Chef Adebajo, jollof rice, peppered chicken, fried plantains, efo riro…—and then seat at a tabled with your prepared dish plated for you to enjoy. Pop open a bottle or three of wine, meet new people…
And not just chefs from outside of Long Beach. Metcalf actually prefers to focus on local ones, like her partnership with sushi chef legend Edwin Angeles of Kihon. This is what Locali Seasoned does and it under the direction of Metcalf that she hopes it will become a household name in the Long Beach food scene.
"I was just done: Done with corporate, done with retail," Metcalf said. "And that isn't to say I didn't enjoy my previous job–one of the main things I loved most was building connections, bringing people together on grounds of commonality to move toward a specific goal. That's how I landed on this."
Her being done with corporate speaks volumes to the many women entrepreneurs trying to navigate male-dominated spaces: For Metcalf, the world of e-commerce was appealing—but as she garnered more respect as the e-comm world boomed during the pandemic and, gasp!, employees actually enjoying her presence, stereotypical criticisms against her work flourished.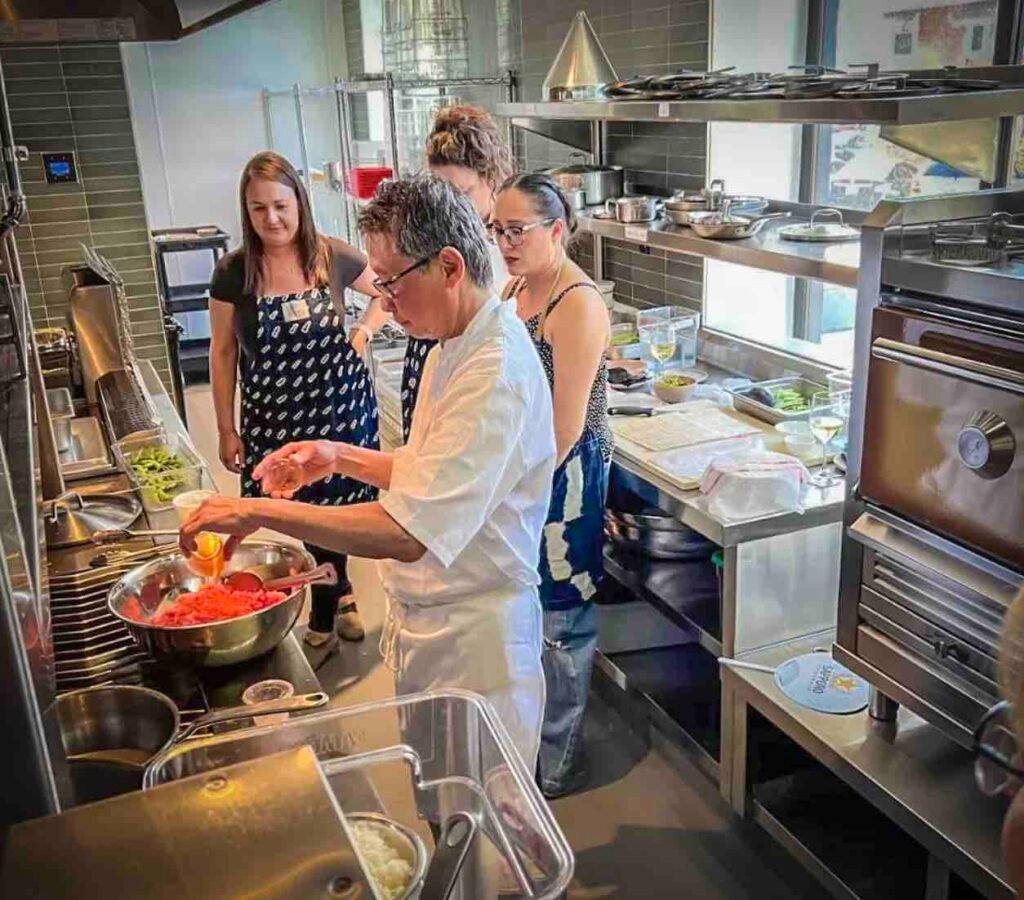 "There were certain expectations for women in corporate that didn't apply to men," she said. "You can't be fake because being authentic is cherished but you can't be too authentic because then you aren't agreeable… It was exhausting and I knew I to find my own thing."
But the just "landing on" food for Metcalf came with some thought. Having moved from Dallas to Long Beach several years ago, Metcalf began to notice what a lot of people who have lived or were raised in Long Beach know from the get-go: Long Beach has a self-induced stubbornness toward exploring outside their own neighborhood, let alone another city. The denizens of Bixby Knolls barely dip below the 405 and Downtowners rarely go above it. And the trip above the 10? Forget it.
Metcalf saw an opportunity with this.
"People get into their little bubbles—even me, where I live in Belmont Shore where trying to get off of 2nd Street proves kinda difficult if I am being honest," Metcalf said. "So I wanted to figure out a way to break that habit."
Her plan is deceptively simple—and that is likely why it is becoming such a success: While Metcalf might not be able to make Long Beachers take the trek above the 10, what she can do is bring a chef down to them. And not just offer a ticketed dinner but allow groups of friends, couples, families, and yes, even absolute strangers, learn to make food they likely never have before.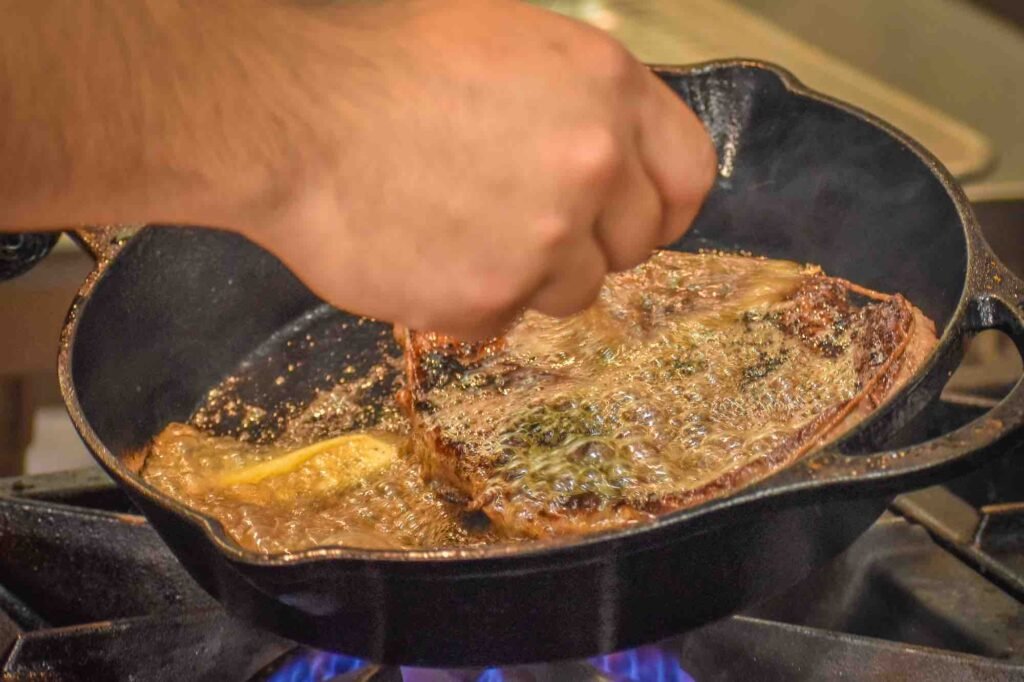 "At first, it was a lot of my friends coming," Metcalf said, laughing, "but when I had my first dinner and I realized I didn't know a single person there, I knew there was something I was doing right—and it brought me back to what I wanted in the first place: that human connection, the desire to know my community on a different level."
Her next dinner? A special four-course steak dinner in celebration of LB Food Scene Week on Saturday, Aug. 12. Using the crew behind The Cave Prime Steak inside the Partake Collective, where the dinner and cooking class will also take place, guests will work side-by-side with Chefs Juan Sanchez and Nicole Nguyen.
"It's the chance for people to not only make things with their hands but also discover some really great small businesses," Metcalf said. "For me, it's just a win-win situation for everybody involved—and to be honest, I can't wait to show Long Beach more."
For more information on Locali Seasoned, click here. For more information on their LB Food Scene Week event, click here.