Long Beach's waterfront has been undergoing its biggest update in decades, with the City upgrading the beach's amenities via four major junctions—and the largest of those junctions, Alamitos Beach, is set to have Gaucho Beach, a spin-off the Downey-based Gaucho Grill, open by the summertime.
"We are targeting summertime as the opening moment for Gaucho Beach," said Max Goldenberg, director of development for Gaucho Grill. "We are working tirelessly to make it happen."
Alamitos Beach joins Junipero, Granada, and Bayshore Drive as the spaces where the city is focused on making beachside concession upgrades (though Bayshore Drive will not be receiving an entirely new build-out per the other three).
The first restaurant to tackle the newly minted beach views was Saltwater Deck at the Junipero junction, which has proven to be wildly successful since opening in 2021, seeing the space continually expand its menu, move onto serving beer and wine, and potentially opening up to beachside dinners.
Earlier this year, Alhambra fave Grill 'Em All—the metal-inspired, "death to all false burgers" mantra-spewin' joint that has a cult-like following—announced that they will take over the Bayshore concession stand. This comes as it nears a decade of serving the Alhambra community following its days as a food truck, where Grill 'Em All blew up nationally after being featured on the Food Network's "Food Truck Race" in 2010.
An imported-from-Croatia Mediterranean concept dubbed Monty's Beach will open at Granada.
The City approved its contract with Downey Restaurant Group, the owner of Gaucho Grill (which used to occupy the space now holding Agaves along Pine Avenue), back in 2021; it approved three proposed concepts from the group, each to inhabit the new facility.
Of course, what makes this project stand out from the others is that it is a full-on, full-bar-and-tap-list restaurant space.
Taking over the north-facing side of the structure will be the most formal of dining, Gaucho Beach, a play off of the restaurant's chain throughout SoCal. The proposed menu—which can be viewed in full here—has a selection of everything from sea bass and salmon to wood-fired steaks.
Gaucho Café, the more accessible, less ritzy space facing the water, will offer "coffee, juices, smoothies, baked goods and cakes, pizzas, signature empanadas, and ice cream" according to its submission to the city. Its proposed menu can be viewed here.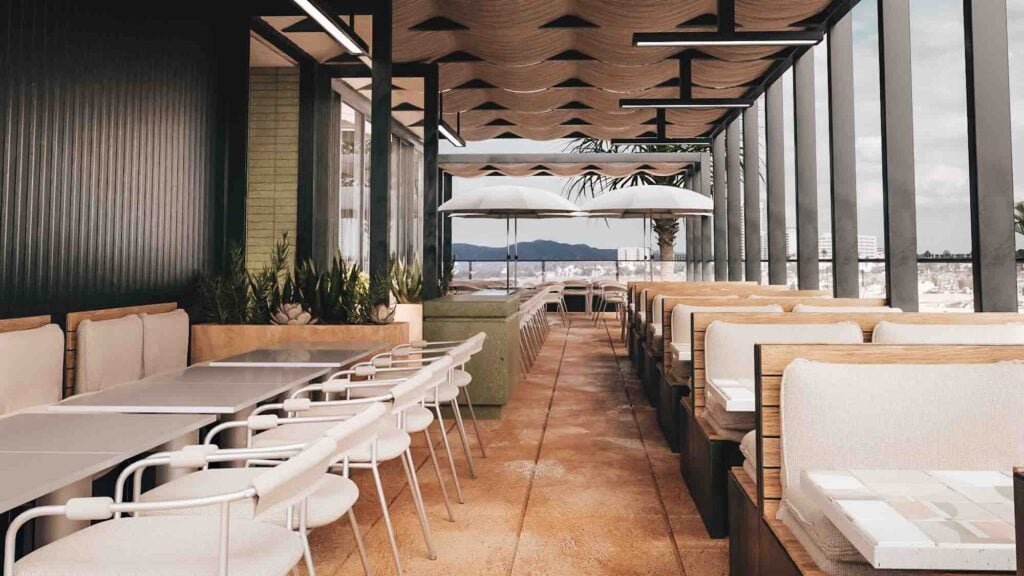 Gaucho Mercado—the tiniest of the spaces and facing the eastern portion of the structure, toward the playground— will serve as a quick grab-n-go space, with options including "specialty sandwiches, salads, beverages, sweets, and more."