Cassidy's Corner, the Lakewood-birthed cafe (with its headquarters in La Mirada, where owner Joe Ung's family operated a small bagel shop and he honed his bagel-making skills), has opened its second Long Beach location following the recent opening of its brick-and-mortar in Bixby Knolls.
The cafe will now be slingin' out its popular bagels from the front facing space at The Hangar inside Long Beach Exchange.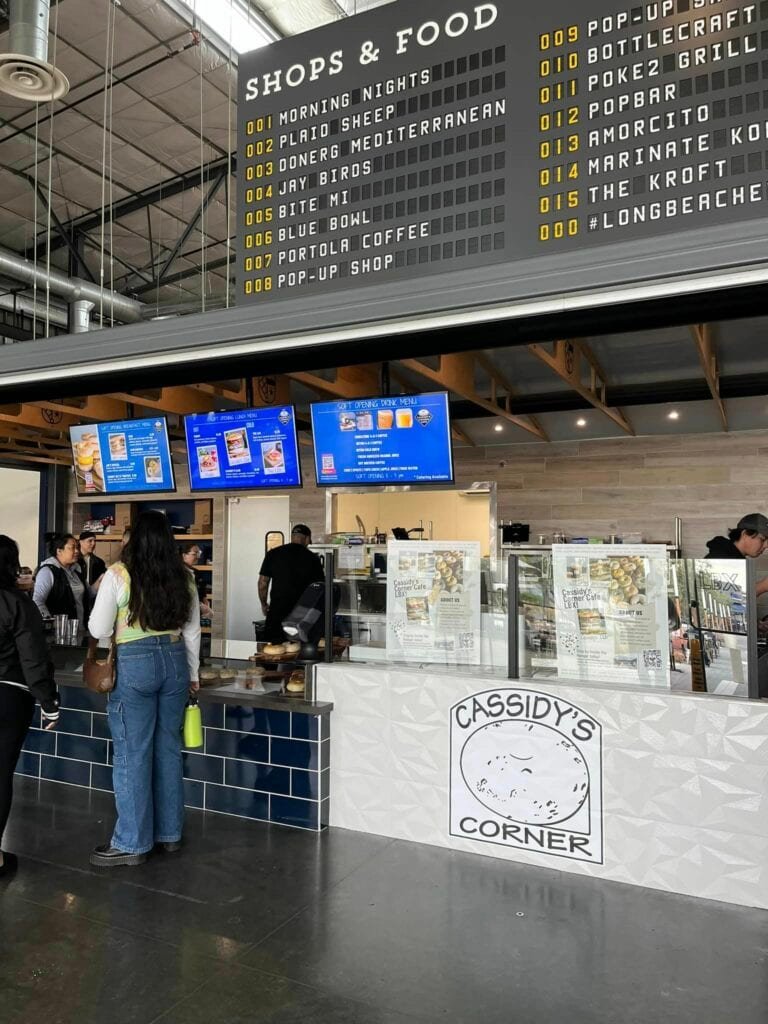 The cafe's quick takeover of the space is a warm welcome: Portola Coffee, which used to host the space, closed abruptly in November of 2022 despite pre-pandemic plans to expand its Long Beach presence. Given it was the first thing patrons see when entering The Hangar, Long Beach Exchange's wildly popular food hall, their absence made the space feel both emptier than necessarily and disconnected.
Following that, Bite Mi, the short-lived bánh mì concept, closed and then Popbar closed, leaving its southeast corner empty. And recently, just outside The Hangar, Plancha Latin Kitchen shuttered its windows and closed its doors.
Cassidy's Corner has three other locations that are currently open—the previously mentioned Lakewood flagship cafe and the recently opened Bixby Knolls cafe, as well as a location at Cerritos College—and a future location listed at the Glendale Public Market.
Cassidy's Corner is located inside The Hangar within the Long Beach Exchange retail complex, located at 4069 N. Lakewood Blvd.