Missed previous Long Beach Food Scene Intel updates? We got you covered, boo: Click here for the full archive.
Long Beach Food Scene Intel is a series from Brian Addison that will recap food news throughout the city, both news that needs just a quick mention or repeated news where you might have missed the full features.
---
JugBand is officially opened at Broadway and Temple
Former Kidz on Coffee owner and now the newly-minted JugBand owner Thomas Hardy has officially opened his doors at 2771 E. Broadway. The space has an extremely rich coffee history: Once the second location of the infamous Sipology—a coffeeshop that went down in a blaze of shame atfer its owners ditched the place with no word, leaving baristas to run it as much as they could with no paychecks—it then became Temple Coffee, followed by the stellar and much-missed Makai, and then lastly Déjà Brew.
---
LA TACO gives LB Food Coma the chance to create the ultimate soup list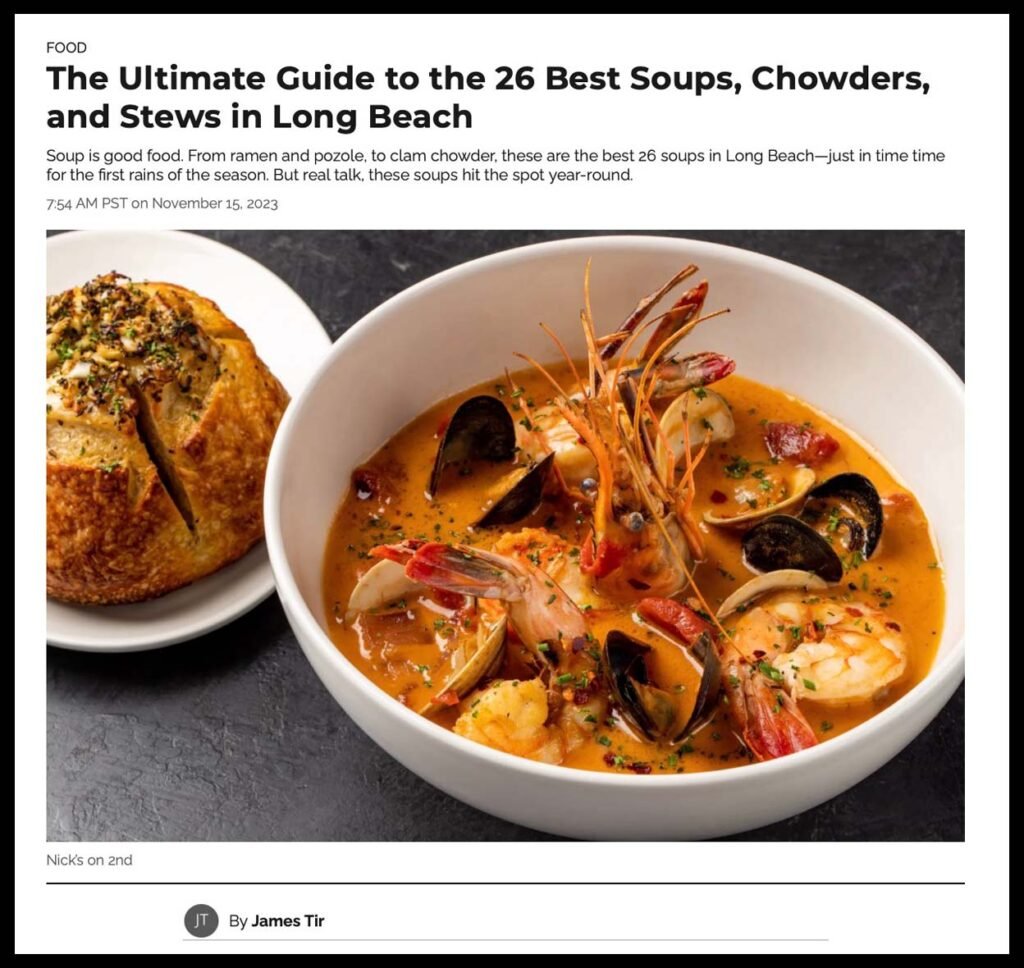 In LA TACO and James Tir (aka @lbfoodcoma on Instagram)'s budding relationship, Señor Tir has served up what could be a practically-perfect-in-every-way soup list that highlights the city's entirety. From Cali Chilli and Cañada's to Sal's Gumbo Shack and Selva, Tir traipses through some 25-plus soups across the city: nom p'jok, carne en su jugo, lentil soup, khao soi, French onion soup, ramen… It's thorough, well-researched, and easily the city's best guide to soup. Read the full list here.
---
Colossus now serves its much-loved pizza seven days a week
The pizza game across Long Beach is exploding—and now its sourdough pie game is getting more competitive (especially after Speak Cheezy's recent recognitions nationwide): Colossus, easily one of the city's best (if not the best) bakery, has moved its Friday Night Pizzas to seven days a week. Owner Kristin Colazus-Rodriguez and "Jeff de Cusine" Jeff Paletz have been slinging pies for quite a while but kept the routine fairly stuck to Fridays-Only until recently. The style? Using the store's famed sourdough starter as a base, Paletz aims for the "California" description, very appropriate considering his house-made ranch dressing is the perfect companion to his sausage pie.
Look for the full profile on Colossus coming soon.
---
George's Greek on 2nd renovates, re-opens, renames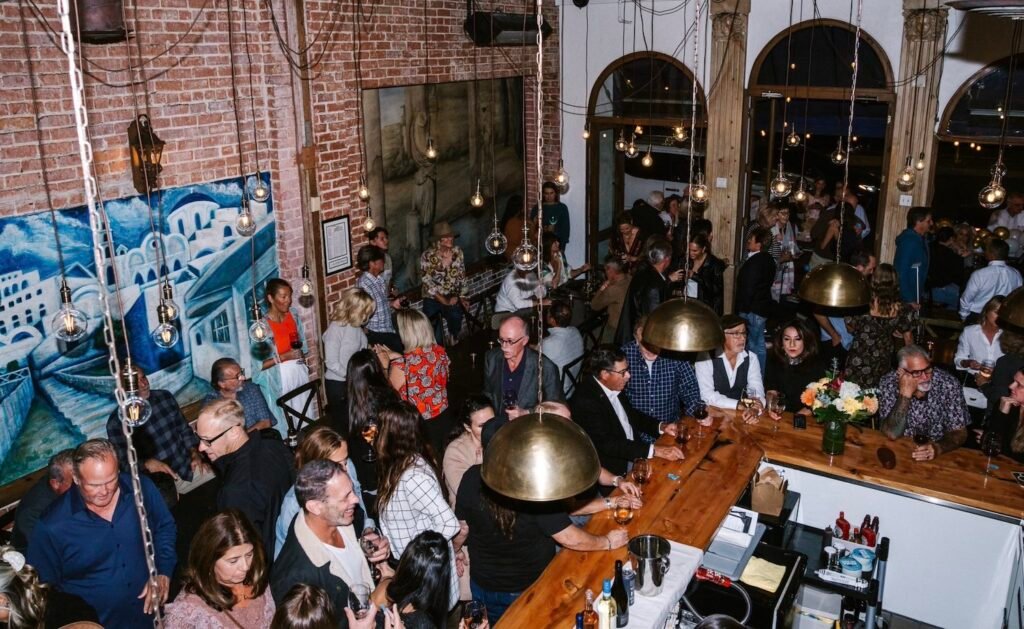 After I announced back in August that Nicky Loizides, sister of Demitri "Jimmy" Loizides, sold the Downtown Long Beach and Lakewood locations of George's Greek Cafe, with Jimmy fully stepping out of the business entirelty. With the new owners of the Downtown location keeping the name, Nicky had wanted to make the OG Belmont Shore location more distinct by renovating and renaming it, but keeping both "George" and "Greek" in its new moniker. George passed away in 2019, shortly followed the matriarch, "Mama Rodou," five days later—but the children have since been keeping it alive, through the pandemic and into the now. "I simply couldn't take on three locations on my own," Nicky said. "So I am trying to focus solely on the Belmont Shore location."
While the new name is tentatively George's Greek on 2nd, the newly renovated space is now officially open in Belmont Shore at 5316 E. 2nd St.
---
Aroma di Roma to score parklet for Belmont Shore location
Aroma di Roma's Belmont Shore location will see a newly minted parklet coming its way after scoring approval for it from the city, joining Legends and Open Sesame in winning permanent parklet spaces post-COVID in the Shore. The seven-seat, 98-square-foot space will expand the Shore's al fresco scene while also begrudging the Parking Warriors.
---
ICYMI: ISM Brewing is going to be an amazing space for the Downtown
We have a lot to thank Ian McCall for—and it is as much his investment as it is his talent as a brewer. Him and his family taking over the former Beachwood space in DTLB is not only clutch for the Downtown community but also brings us a new class of beer and brewpub as, in Ian's words, he wants this space to be there for the rest of his life.
---
ICYMI: Cafablanca leaves Long Beach for new home
It's a bittersweet shift in the Long Beach coffee scene: Cafablanca, Cameron Kude's donation-based, social justice-centric coffee cart that would find itself parked throughout the Bixby Park area, will be taking on a 'new city, new neighborhood, new community.'
Cafablanca has found a new home in the Downtown Los Angeles neighborhood that is the Arts District—and that is just one step forward in what has been a social-meets-one-on-one experiment surrounded by the mighty coffee bean.