The quickly expanding, self-described craft breakfast sandwich chain that is Eggbred will be opening its first Long Beach location at the ground floor level of the Shoreline Gateway tower in Downtown Long Beach—as its owners have been trying to renovate and take over the space since the franchise agreement was signed in November of 2022.
So how, exactly, did Eggbred come to be?
Set to take over the building's northern-most commercial space facing Alamitos Avenue at Ocean Boulevard, the Orange Country-based, pandemic-birthed concept from brand overseer Albert Shim has quickly expanded since opening in 2020: Come 2021, after franchising the concept and receiving some 200 inquiries to sign off on, he went with six new franchisees, including those in Long Beach and Huntington Beach.
Owners Goldie and Zach Brown had hoped to open in the spring of this year but have seen setbacks as the space required an entire build-out—Shoreline's commercial spaces do not have kitchens pre-built, for example—on top of permitting, training, and brand coordination.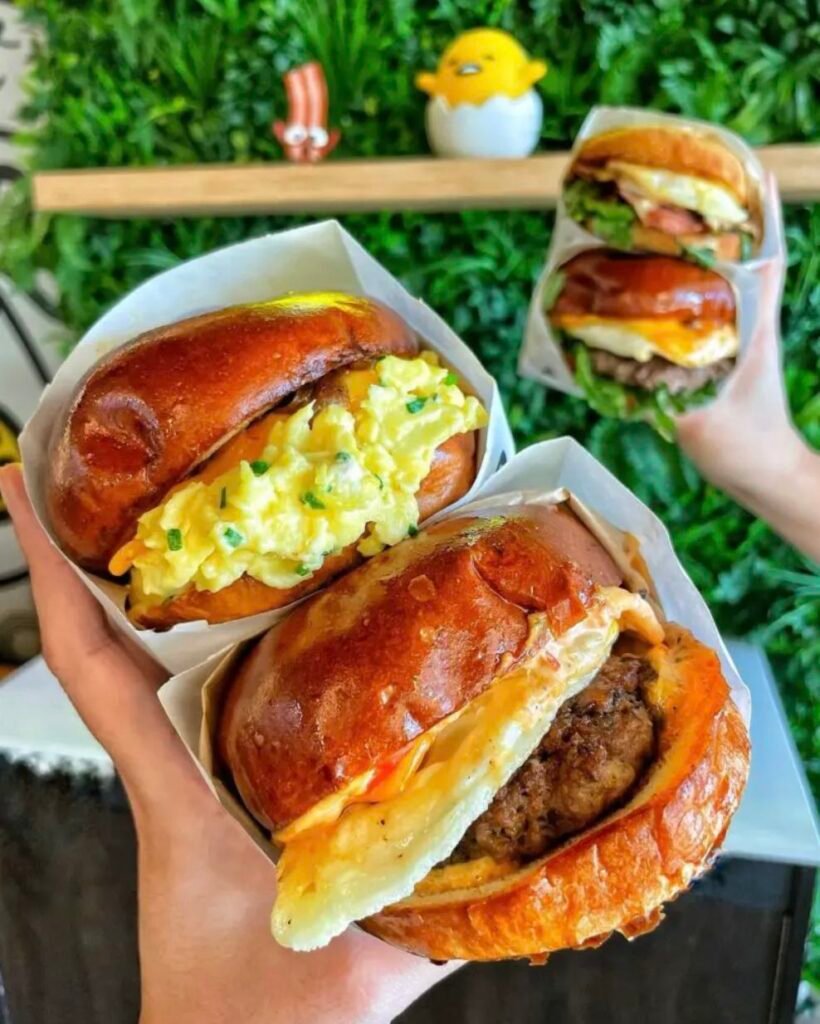 So what are we to expect from this tiny-but-mighty chain?
Breakfast galore.
"We specialize in craft breakfast sandwiches with an emphasis on house recipe proteins," said Shim. "Breakfast sausage, chorizo, ribeye, and fried chicken… All utilizing a local bakery milk bun and custom-created English muffins used for our Benny plates that accompany things like avocado toast, shareables, and chef-driven sides."
The main star is obviously those sandwiches: Served on Japanese milk buns (as are their burgers, which have also built up their own following after former O.C. Register food critic Brad Johnson called their cheeseburger one of his favorites), everything from house-made sausage to house-made chorizo patties accompany egg and various spreads, from jalapeño ketchup to smoked paprika spread.
The potato "sides" are a meal unto themselves—we're talking a chorizo chili hash that has fried potatoes topped off with house-made chorizo chili, cheddar and jack cheese, an avocado-based salsa verde, and poached eggs. And the breakfast poutine—beer-battered potatoes and popcorn chicken topped with gravy, cheddar cheese, chimichurri, and a poached egg—has built up a cult-like following.