Missed previous Intel updates? We got you covered, boo: Click here for the full archive.
Long Beach Food Scene Intel is a series from Brian Addison that will recap food news throughout the city, both news that needs just a quick mention or repeated news where you might have missed the full features.
---
Bruxie to celebrate grand opening Oct. 27
Shortly after its closure in June, Chronic Tacos's former location on Ocean Boulevard already had a replacement the following month: Bruxie, the Orange County-based chicken'n'waffle shop, swiftly took over the space and will be having its grand opening from Oct. 27 ontp the 31. While it's already been open to patrons who happen to stumble into their space, guests during the grand opening will receive free drinks with their purchases while the kiddos will have a free custard. The small chain has announced a large expansion in 2023 led by CEO Scott Grinstead. Already having locations in Orange, Brea, Costa Mesa, Santa Monica, North Hollywood, and El Segundo (along with a shop in Athena, Georgia, where they are also expanding), the Long Beach location joins a slew of SoCal brands moving into the city, from Venice's The Win~Dow to Dave's Hot Chicken to Breakfast Republic.
---
Beachwood sells DTLB space to RIIP brewer Ian McCall
A year ago, amid rumors Beachwood would be leaving its DTLB space, Beachwood co-owner Julian Shrago assured they wouldn't be leaving soon—but that time has now come after the craft beer world's worst kept secret has finally come out: After 12 years on The Promenade, the brewery that helped define Long Beach as a craft beer destination is now packing up and passing off the baton to RIIP brew Ian McCall. The announcement is definitively bittersweet: While Beachwood's flagship brewery space will be missed, there is no lack of Beachwood in the city, with its taproom at 2nd & PCH just having opened along with its taproom/distilling space in Bixby Knolls. On top of that, McCall brings a clout to the beer scene that is fairly unparalled—he actually brewed at Beachwood back in the day—meaning his new venture will undoubtedly be a highlight for the independent beer scene.
To read Beachwood's announcement, click here.
---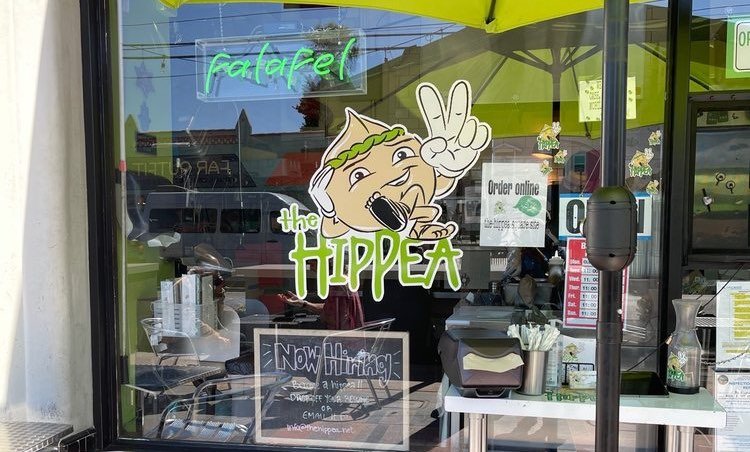 The HipPea closes on 4th Street after nearly eight years of service
The HipPea—Retro Row's falafel staple that sits in one of the two merchant spaces at the Art Theatre—has announced its closure on Facebook, with owner Vered Azari stating that he "fell in love with Long Beach 15 years ago" and that is the main reason he opened it in the first place. Now, Azari has fallen in love literally, with a new partner. The HipPea will continue to serve its solid falafel for the next two weeks before closing. Property owner Kerstin Kansteiner said the space is expected to become a sushi shop.
---
ICYMI: Sake Day was an event like no other
For those that missed Sake day—an unlimited sake tasting event that moved well beyond the brands we're used to—it was a wonder of a damn event: Distinctly unique, incredibly informative, likely to be a massively packed event come next year. Check out my full feature about here.
---
ICYMI: 2023 listicle of Long Beach's underrated restaurants is here
This year's list marks a first in that no restaurant on the list was featured last year, proving that the city's food scene is bourgeoning and worthy of the limelight. 20 spots scored spaces on the list, from soul food and Vietnamese grub to Italian and Mexican and beyond. Read the full list here.