Honduras Kitchen will be featured at this year's inaugural Central American Heritage Festival, representing Honduran food in Long Beach while joining other spaces representing Belize, Costa Rica, El Salvador, Guatemala, Nicaragua, and Panama. For more information on the festival, click here.
When it comes to Latin American food, there is something particularly rich and wondrous when it comes to the mighty, carby fluff that are flour tortillas—and if you've had the beauty of seeing someone make them by hand, masterfully stretching out dough to create perfect rounds, you are reminded how something so simple can be so worthy of the hype.
And the baleadas at Honduras Kitchen—a Honduran staple in Long Beach for over 15 years after being opened by Rafael Larios—are a prime and beautiful example of how the flour tortilla can transform the simplest of foods. This, joining the mighty fried plantain that is stuffed with picadillo, are just a few examples of how this humble, vastly underrated Latin American gem has been the steward of Honduran food in Long Beach.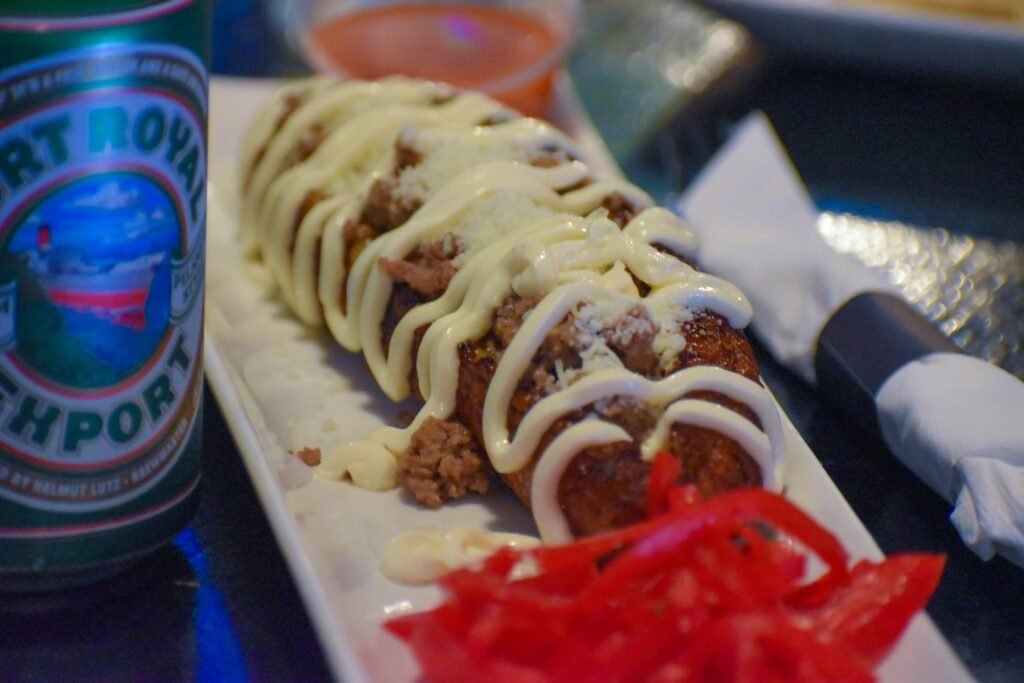 Why we're focusing on these two dishes
Quick answer: This is what they'll be serving at the inaugural Central American Heritage Festival, joining other reps from Central America that are often on the margins of visibility because the Mexican culture which permeates Southern California often dominates Latin American culture overall.
Calling it an "invitation to be proud," the Central American Heritage Festival will take place on Nov. 25 at the Scottish Rite Theatre, where various representations of Central America—Belize, Costa Rica, El Salvador, Guatemala, Honduras, Nicaragua, and Panama—and their businesses will create food, stand-up comedy sessions, and cultural hubs for a festival that encompasses more than just one focus.
Honduras Kitchen will represent Honduras with the mighty baleada and their plàtanos maduro relleno, or what they call "San Pedro Sula" on their menu, an ode to the Honduran city whose street food culture is both rich and expansive.
The beauties that are baleadas and plàtanos maduro relleno from Honduras Kitchen
Longtime server Maria Magdalena Hernandez—who has been with the Larios family for over a decade—is a masterful baleada maker: to watch her create a flour tortilla without a rolling pin, just her hands, flipping and flapping the dough in mesmerizing speed…
It's an art form, watching her throw the round onto a piping hot griddle, watching the bottom and top layer slowly separate as a steam cloud is born inside the tortilla, creating a bubbly, buttery disc that will then be layered with refried beans, crumbled dry cheese, and mantequilla Hondureña.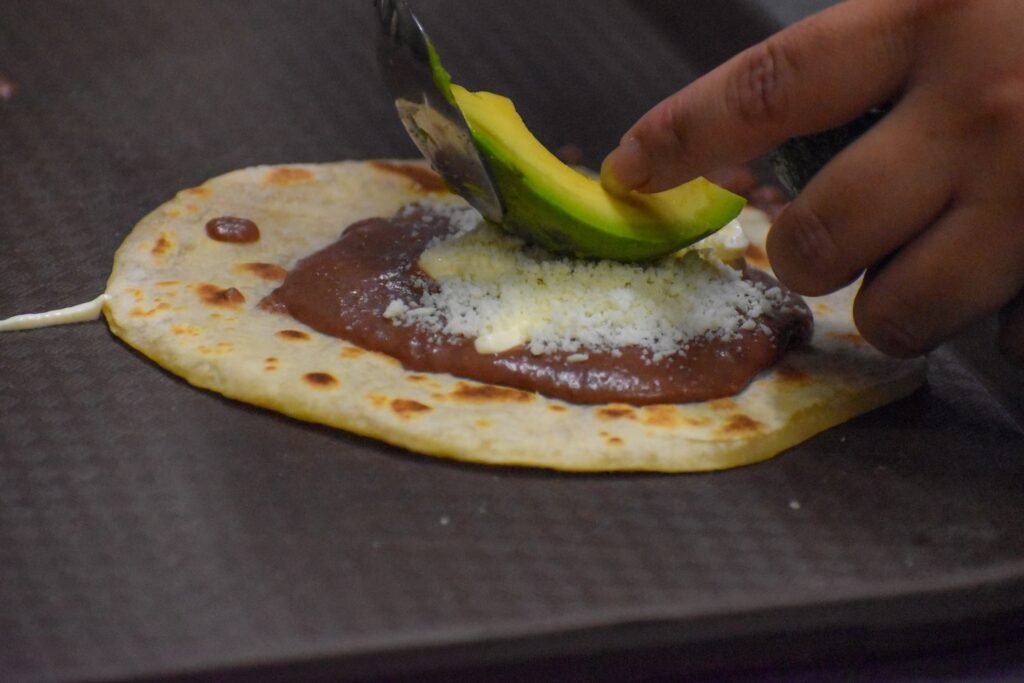 And when she asks you if you want avocado and pickled onions added to your baleada, you say yes. The result is a savory, perfect snack that oozes with comfort.
"People always ask about a Salvadorian girl working in a Honduran restaurant," Hernandez said. "But they truly love me because I've come to know them, I know what they order and what they like. I have friends from Honduras… This is all part of my family, you know? And my favorite thing is definitely the baleada."
Then, there is the "San Pedro Sula" dish, a fried plantain that is then slit down the center before being stuffed with beef picadillo and cheese and drizzled with mantequilla Hondureña. And watching its creation is just as captivating as the baleada though definitively more forthright: This is a hearty dish more than a comforting snack.
And the result—a wildly solid combination of salty and sweet—is something that is just as comforting as those baleadas but on a heftier level. The plantains—bright, caramelized—and the picadillo—salty, with a slight fattiness that is quite nice—is a reminder of how often we can be removed from the beauties of Latin America below the Mexican border.
This kitchen is known for, however, a soup dedicated to this mighty mollusk
Upon entry into Honduras Kitchen—at the OG Honduras Kitchen on the western fringe of Huntington Park, which opened in 1992, you'll find the words in a bold red script that has followed the restaurant's expansion—reads, "La Casa de la Sopa de Caracol."
The house of the snail soup—which won't make much sense (or appeal) to English speakers if you aren't familiar with the Caribbean mollusk from which it garners its name. Beautifully abalone-like, the caracol is used in many fashions at Honduras Kitchen: battered and fried, raw in cocktail, and boiled—that last one being for the restaurant's famed soup.
Here is how the late, great Jonathan Gold described the restaurant's soup in a review from 1994 at its Huntington Park location:
"Sopa de caracol is a spectacular bowl of soup—chowder really—with gentle broth, milky-white with coconut, slightly sweet, faintly aromatic of bananas and of the sea. In its tropical lushness, sopa de caracol seems almost less like the cooking of neighboring Central American countries than it does like some Southeast Asian soup, perhaps Thai, with many fewer chiles. In the broth are starchy slabs of potatoes, cassava and plantains; long-cooked carrots and bell peppers, and a great mound of sliced conch meat, which is chewy–though not excessively so–and has a sweet marine flavor far milder than that of a clam."
Having these types of odes to Honduran food in Long Beach (and throughout the region) is special, if not an outright gift from the food gods. It is why they have repeatedly appeared on my underrated restaurants lists while still managing, after 17 years of existence on 4th Street, to fly under the radar.
Go. And if you want to explore more of the culinary wonders of Central America, go to the upcoming festival—you won't regret it.
The Central American Heritage Festival will take place on Nov. 15 at the Scottish Rite Theatre, located at 855 Elm Ave. For more information on the festival and tickets, click here.