Missed previous Intel updates? We got you covered, boo: Click here for the full archive.
Long Beach Food Scene Intel is a series from Brian Addison that will recap food news throughout the city, both news that needs just a quick mention or repeated news where you might have missed the full features.
---
El Sauz to open second location
After first announcing their second location at the northwest corner of 4th Street and Temple Avenue back in March of 2023 and their signage going up in May, El Sauz was to officially open the doors of its newest location today but has been postponed. It wil have exactly the same menu sans the famed taco window that made its Anaheim Street and Walnut Avenue location a local legend.
---
Tito's expands into nextdoor building
The breakfast burrito game used to be owned by Tito's but since the evolution of said game and new ownership, Tito's has become a different beast than its original roots—and that now includes an expansion westward into its neighboring building. Owners announced on Instagram that they are "going to start selling boba, coffee smoothies and drinks. We will also finally have a dining/seating area! In addition, our menu is going to have new dinner specials, Sinaloense style." It is expected to open in a couple months.
---
Aldi to open location at Lime and Anaheim
Aldi, the grocer store with another location in Bixby Knolls, will expand its Long Beach presence by moving into the northeast corner of Anaheim Street and Lime Avenue, just west of the western edge of Cambodia Town. The space has been undergoing an entire demo-and-renovation when the owner of the former strip mall—once home to an eye care space, a fast Chinese joint, and other small businesses—decided to move forward with a more contemporary look.
---
Axiom introduces more affordable options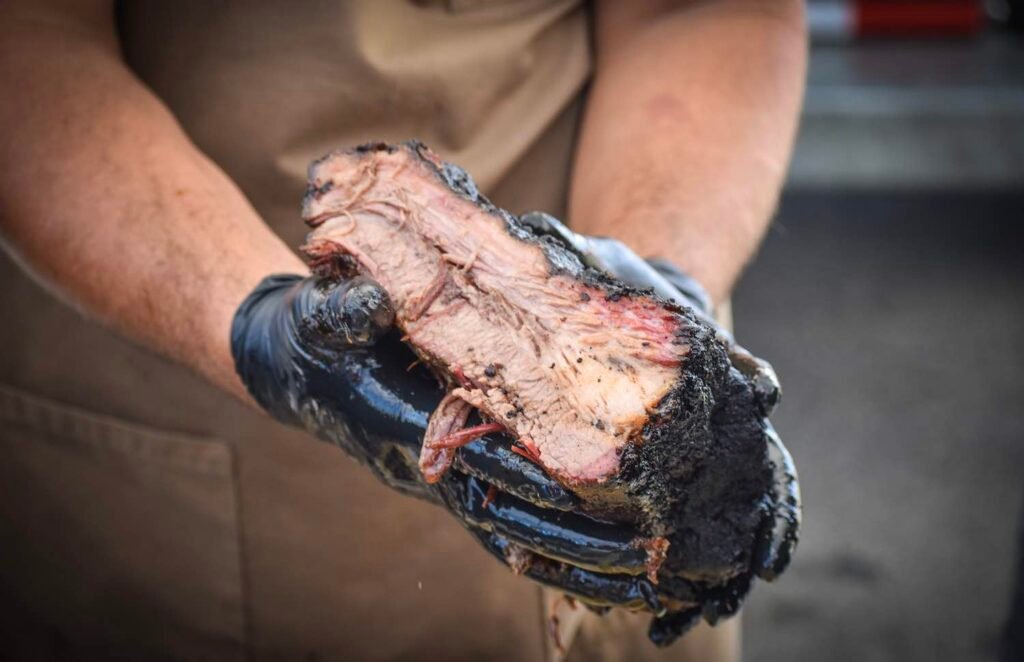 Barbecue masters and loved-by-the-community popup Axiom is now offering $15 one-meat plates with two sides in attempt to offer more affordable options in a game that is always highly priced due to its main component (proteins). "We've also started to do chilis, stews, and soups," said co-owner Qiana Mafnas. Qiana also became the newly minted owner of the Long Beach Black Restaurant Week trademark; read why she decided to take this endeavor on here.
To read the story behind their business, check out Brian Addison's feature on them for Eater LA
---
ICYMI: Cambodian Cowboy gets his own stout
The Cambodian Cowboy himself—Chef Chad Phuong of Battambong BBQ— has been trekking up to Inglewood every other Saturday to serve the beer lovin' folks at the Three Weavers Brewing Company. Now, using Wolf's Brew Coffee, the pair have partnered to create a Cambodian Cowboy Stout that is as complex as it is worthy of pairing with barbecue. Read the full story behind the beer's creation here.
---
ICYMI: Toma Tu Tamal officially opens for online orders
For Crystal Hernandez—half of the duo behind Partake Collective's tamales heaven, Toma Tu Tamal—the mighty Mexican tamal holds a special place: During the holidays, her mother, Lilia Fuentes, would make tamales by the dozen, yelling at kids and adults alike, "Toma tu tamal!" when they were ready to be consumed. And now, they are officially moving beyond catering and private parties and into the world of delivery. Read their humbling story here.
---
ICYMI: Black Dog opens in former Lord Windsor space
The story of the owner behind Black Dog Coffee Roasters—which just took over the former Lord Windsor space in Alamitos Beach—is both humbling and inspiring. Not only does Francisco roast the beans himself, many of the beans come directly from his family's farm in El Salvador. Read his incredible story here.