From the Taco y Tequila Festival moving to DTLB earlier this year to the upcoming Central American Heritage Festival at the Scottish Rite Theater, Downtown Long Beach is becoming a haven for Latin American celebrations that focus on food—and this weekend's upcoming Sazón Latin Food Festival is no exception.
Taking over the Promenade space between 3rd and 5th Streets in Downtown at the Mosaic complex on Nov. 12 from 11AM to 6PM, this marks the first time the festival has visited SoCal.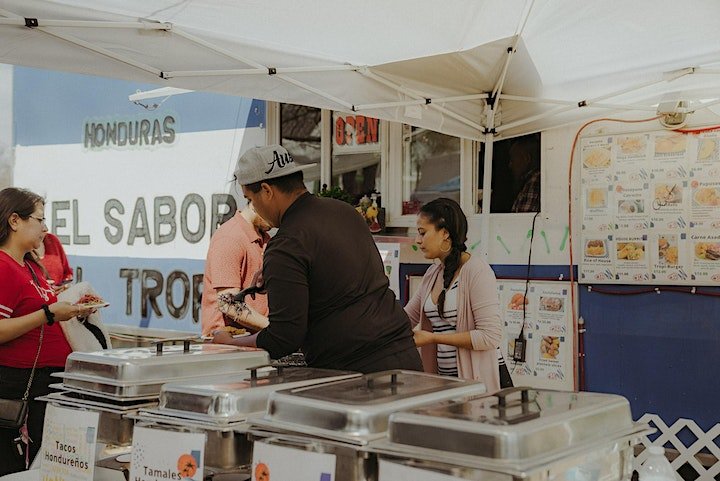 What is the spirit behind Sazón Latin Food Festival
Organizer Chadwick Burnaw recognizes the true breadth of the Latin Americas: From Mexico and the Carribean (of which his own heritage harkens from given he is Haitian and Dominican) to Brazil and Argentina, the Latin Americas are "diverse, complex, and beautiful," Burnaw said. "This is about celebrating that diveristy within the Latino community. In this event, you're gonna find food from all over Latin America—Caribbean, Central America, South America, even some fusion food."
Originally working out of San Fransciso throwing curated brunch parties, Burnaw moved to Austin, Texas mid-pandemic to be family and saw a huge opportunity that fulfilled two of his most itchiest concerns: To find a way to gather people safely and to celebrate his own heritage.
"I hosted my first outdoor dinner party and it was successful—it sold out—so it got me to thinking how I could do something bigger," Burnaw said. "And it wasn't about selling tickets—we were fine on that front—but more about logistics: How can we safely get more people together?"
Come January of 2022, the first Sazón Latin Food Festival was born as a testing event in the familiar grounds of his former home, San Francisco. After success with the small-but-mighty event—taking over the parking lot of SpeakEasy Brewery, it featured Puerto Rican, Nicaraguan, Peruvian, Haitian, Venezuelan, Salvadoran, Mexican, and Mayan food—he brought the event back home to Austin.
Then Dallas. Then Houston. Then Alameda. And now, Long Beach.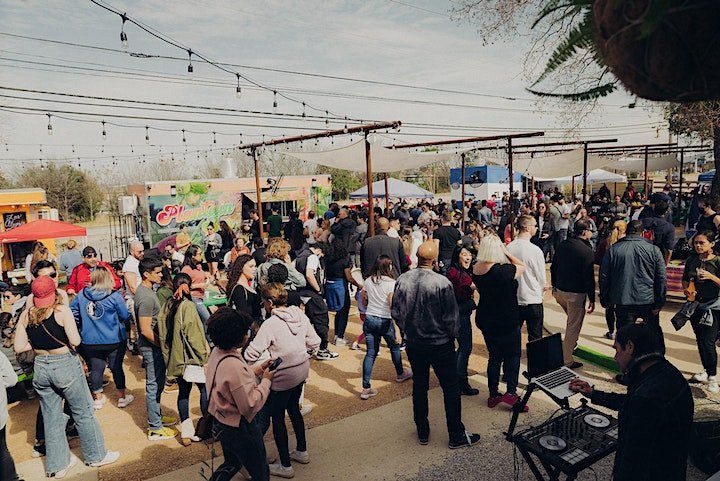 What to expect at the festival in Long Beach
"I had always wanted to do an event in the Los Angeles area and we had actually intended to be at Three Weavers," Burnaw said, noting the brewery that is currently collaborating with Long Beach Chef Chad Phuong of Battambong BBQ on a "Cambodian Cowboy" stout.
However, the response was too large at the potential festival and Burnaw is intent on keeping things safe so he had to look for a larger space that could provide just that—and Mosaic worked out perfectly for Sazón Latin Food Festival.
So what is Burnaw most excited to show off? He has a chef hailing from Mazatlán that will focus entirely on Mazatlán-style seafood—think aguachile and grilled fishes. There will be boricua empanadas, something he calls "a solid go-to none the matter." There's bringing giant horchata flavored fortune cookies from the appropriately named Big Ass Fortune Cookies brand based out of Long Beach.
"The idea is to come with an open mind and open heart, try some food you've perhaps never had before, and celerbates what it means to be Latino in the United States—whether you're Latino or not," Burnaw said.
Sazón Latin Food Festival will take place on Sunday, Nov. 12 from 11AM to 6PM at Mosaic's stretch of the Promenade between 3rd and 4th Streets. Admission is free. For more information, click here.