Missed previous Intel updates? We got you covered, boo: Click here for the full archive.
Long Beach Food Scene Intel is a series from Brian Addison that will recap food news throughout the city, both news that needs just a quick mention or repeated news where you might have missed the full features.
---
Altar Society, city's newest brewery, catered to the public for the first time
Co-owner Jon Sweeney decided that, in conjunction with the Downtown Long Beach Alliance's "Date Night" event that took over Pine Avenue between Broadway and 3rd Street, he might as well open his doors to test the waters for the first time since we first peeked inside earlier this year.
"We weren't going to advertise it—we have three family-and-friend events planned for the weekend—but we figured we might as well get our feet wet," Sweeney said. "Then we'll take the rest of the following week off to go over details before formally opening our doors."
An impressive list of over 10 beers and seltzers were available—from vanilla stouts and IPAs to pilsners and lagers—while New York-style pizza was being churned out of the pizzeria located inside.
---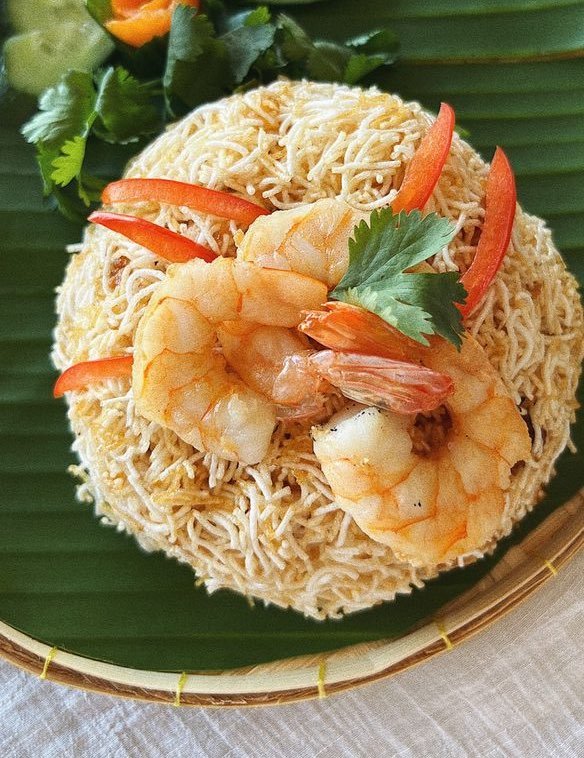 Rim Talay Thai Food of Naples officially opens
Rim Talay—roughly translated as "by the sea"—has officially opened its doors in Naples, offering the neighborhood a cuisine that is a staple at every other corner of Long Beach. Bob Lane, president at the Naples Island Business Association, said the restaurant has been "perpetually packed every night since opening." The new space is located at 5542 E. 2nd St.
---
Thai District expands citywide presence, permanent parklet
Thai District owners Chef Ty Theara and Andrés Anglès have turned Thai District into a mini-food empire for Long Beach: The much-loved space, which opened in 2015, first expanded when it offered up delivery services through the locally-owned and -operated Partake Collective, offering its original menu along with expanded vegan options. The reason? Their to-go orders were so overwhelming that is equally overwhelmed their brick-and-mortar's kitchen. Partnering with Partake yet again, it now operates Ramen District out of the ghost kitchen while also recently opening its expanded, permanent parklet at Broadway and Linden Avenue.
---
National franchise chain Cookie Plug to open locations in Lakewood, Long Beach
The street art-inspired Cookie Plug chain—which has opened over 25 locations nationwide in about three years—will have two of its newest franchisees, Lee and Julie Meng, open locations in both Long Beach (at Long Beach Towne Center) and Lakewood this year, along with hopes to expand into other areas, including Carson, Belmont Shore, and more. The chain, known for their absurdly thick'n'gooey cookies, like Purple Haze—a purple play on red velvet cookies—and Pink Elephant—a strawberry cheesecake creation.
---
ICYMI: Utopia to permanently close after serving Downtown for nearly 25 years
Utopia, the restaurant-meets-art gallery at the northwest corner of 1st Street and Linden Avenue in DTLB, will be closing its doors after 24 years of service. Their last day of service will be Oct. 28. before being formally handed over to its new owners, which plan on turning the space into an Indian restaurant. Click here for the full article.
---
ICYMI: Hear Qiana Mafnas, newly minted leader of LB Black Restaurant Week, in her own words
I felt it appropriate to give Qiana Mafnas—the co-owner of Axiom Kitchen and newly minted leader of Long Beach Black Restaurant Week—the platform to talk about why she took on the week, why it is important for Long Beach to celebrate Black food and culture, and why we should support Black business. Read her in her own words; it's quite beautiful.