Long Beach will be drinking and drinking quite well during L.A. Beer Week, the week-long celebration hosted by the Los Angeles County extension of the Brewers' Guild: Not only will one of the largest beer festivals take place at the Shoreline Aquatic Park come June 10, but Levi Fried—the yeasty master behind Long Beach Beer Lab—will host the Clean & Crispy Fest in their back lot.
"Crispy bois only," Fried said, laughing and giving nod toward the fact that the festival will feature beers which are light on body and perfect for the summer—an antithesis to the IPA-slash-heavy-ABV festivals that have historically driven beer festivals in SoCal over the past 15 years.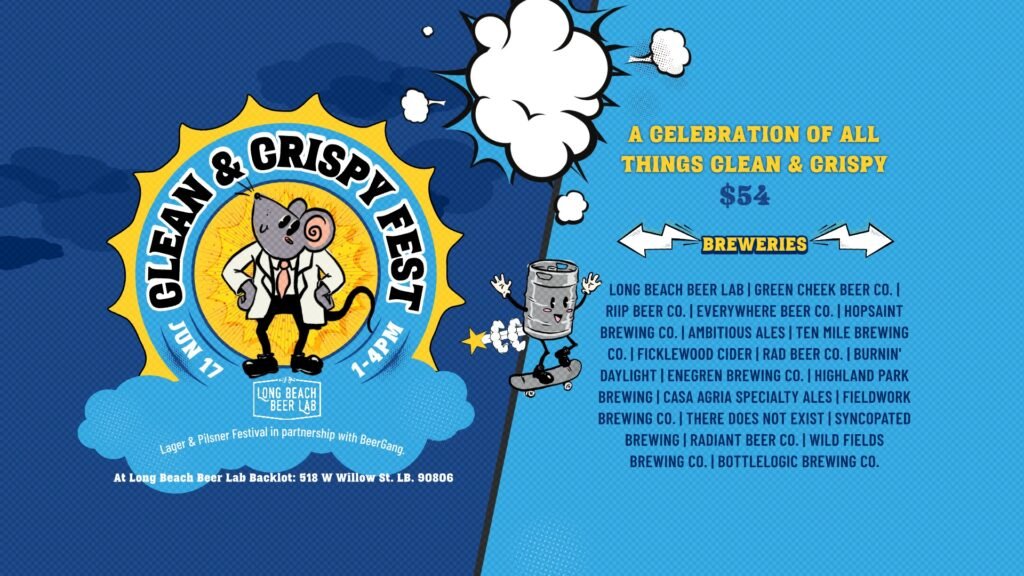 "We wanted to offer something for the tail end of L.A. Beer Week and we wanted to do something proper," Fried said. "The [Los Angeles County] Brewers' Guild is putting Long Beach on the Map as a beer festival destination with their beer festival happening the week prior—we felt it only necessary to continue that enthusiasm and show that we are abled hosts ourselves."
The Crispy lineup is impressive, stretching from Long Beach (with breweries and cideries like Ambitious Ales, Ten Mile, Ficklewood, Syncopated) to just outside of Long Beach (like the vastly underrated and always stellar Burnin' Daylight of Lomita or Hopsaint of Torrance) to L.A. (Highland Park Brewing) to O.C. (Green Cheek, RIIP, Rad Beer) to NorCal (Fieldwork)…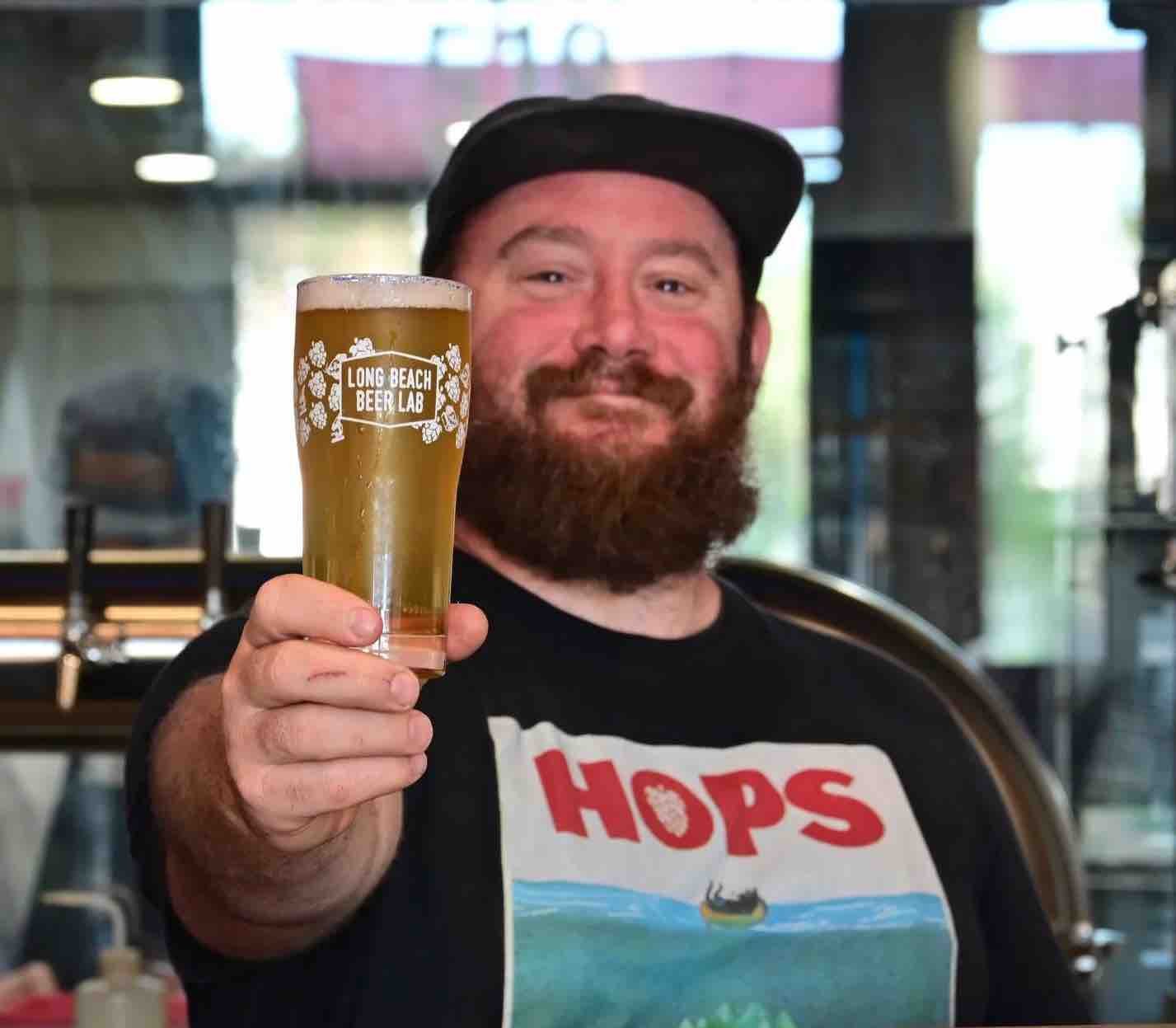 And the fact that they're serving crispy bois solely (with some IPAs likely to sneak their way in) is, honestly, one of the best ideas for a beer festival in a hot second—but wait.
What is, exactly, a crispy beer?
Think super clear, not necessarily hop-heavy, highly drinkable because of a relatively low ABV—as compared to IPAs, Belgians, even besting some seltzers—and a crispness that makes it downright crushable. Mostly lagers and pilsners, these beers are often dismissed because of their lightness by Hopheads but the reality is that these beers (at least the ones that taste good), take a brewer time and skill to develop cleanliness and nuance in their flavor—and in the macro-beer world, they rule the day, from Budweiser and Coors to Natty Ice.
But those easily dismissible excuse for beers isn't what we're talking about.
When it comes to independent beer, they're outright special: Though hop-forward beers are going and have gone nowhere, especially in the SoCal scene, where breweries like Beachwood and Stone have created empires with their IPAs, the lack of drinkability with these beers, particularly at festivals, is real: Pounding endless IPAs in the sun can lead to a certain messiness that has given some beer festivals a bad name—and that is where a festival like this comes in.
"Long Beach is undoubtedly a crispy boi city," Fried said.
Can we get an amen?
The Clean & Crispy Fest will take place on June 17 from 1PM to 4PM in the back lot of the Long Beach Beer Lab, located at 518 Willow St. For more information on the festival, click here.