Construction on the entirely affordable residential project at 2400 Long Beach Blvd. continues—with the structure's wood framing going up, as first reported by Urbanize.
The project is led by Meta Housing, who is no stranger to the Long Beach world of affordable housing: They're leading The Cove, a 90-unit veteran-centric housing project at 2121 W. Williams St. at Century Villages (which they also developed and completed in 2015). They built and completed 49-unit, 80% affordable complex at 2355 Long Beach Blvd., just south of the project headlining this article, in 2010. They led the development of the senior-meets-formerly homeless-meets-special needs project at 2114 Long Beach Blvd., a 41-unit project completed in 2015. And they completed Anchor Place in 201, a 120-unit residential project at 2000 River Ave.
Announced in 2018—with a former design that was highly different than the final aesthetic seen here—and formally approved in 2022, 2400 Long Beach Blvd.'s pace has been impressive.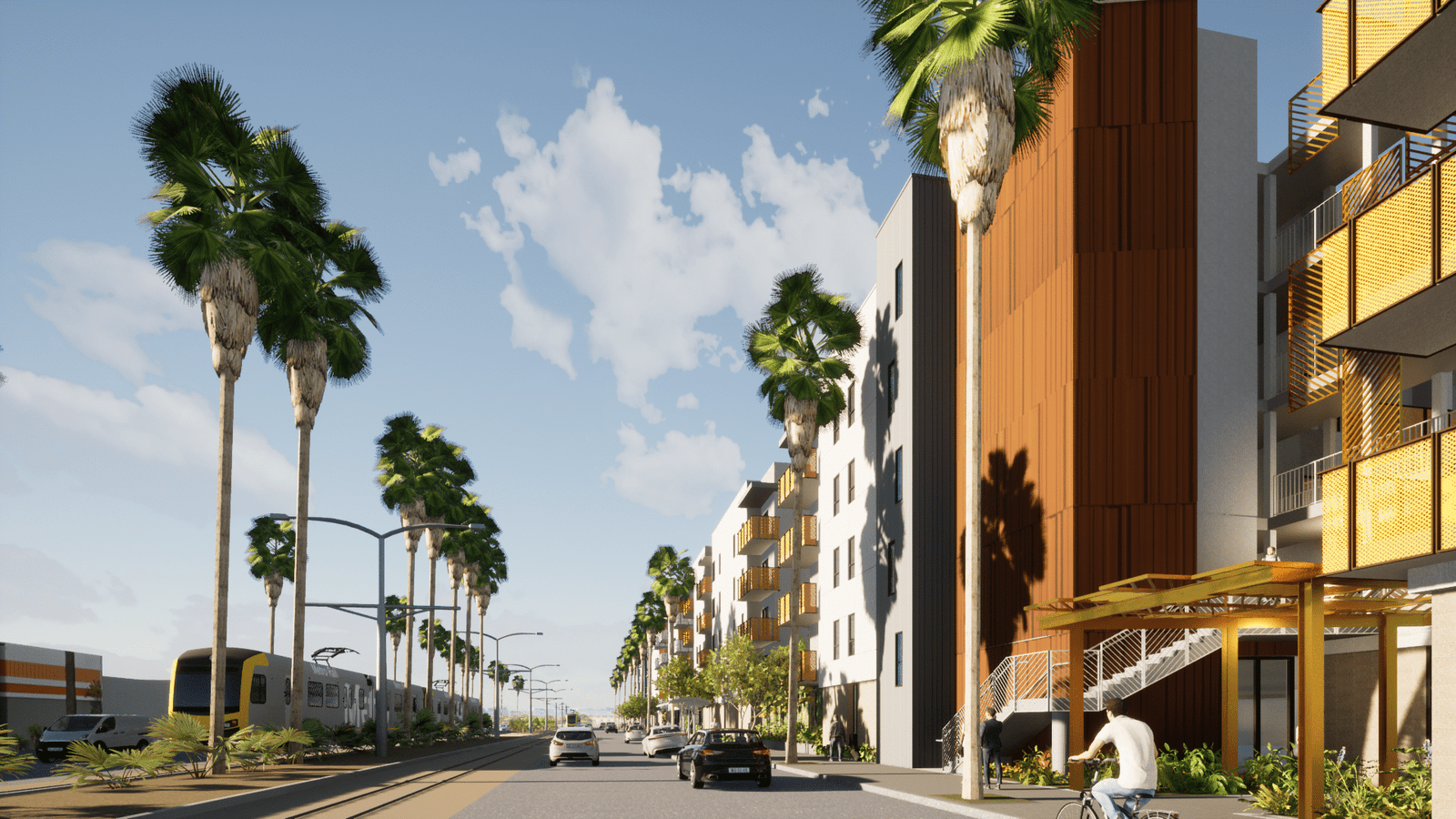 "We have had the honor of helping lead and manage the 2400 Long Beach project for Meta Housing," said Oscar Uranga, Principal at IMG Construction Management, when the project began construction five months ago. "I have to believe that we set a record time for getting entitled and permits ready to issue in the City of Long Beach."
According to the Gateway Cities Affordable Housing Assessment Report, the project comes with a $92M price tag with all the units, ranging from one- to three-bedroom units, "serving large families with rents affordable to households earning 30% to 70% of area median income."
What does that mean in terms of 2023 income limits—or, in other words, who will these units go to? Households, depending on size, making 30% to 70% of Los Angeles County's $98,200 median income—or roughly between $29,000 and $68,000 for a house of four.
Want to know what it means when "affordable housing" is used to describe development projects? Click here for a full breakdown.