Too many years back, I wrote a very self-indulgent listicle that was about so-called "essential" Long Beach dishes; dishes that I loved and could depend on as long as that place existed—and I wrote it because there's something so elemental and useful about a specific great dish at a specific place. It was less about some grander proclamation than it was about, "This is just great food."

And after a year of not doing such lists, I want to return to it. Not some grand list of "essential dishes"—that is too hard of a burden to put on a restaurant: You better have this and you better have it all the time. But for now, in this moment, I am happy to share some of my favorite things.

In other words: Why not just own the moment? Without further ado, here are the favorite things I'm eating right now…
Granola from Nonna Mercato
3722 Atlantic Ave.
I once had an editor—with very, very mixed feelings on that editor, as many writers can relate to—who had an obsession with granola. It was a rightful obsession because it is something seemingly basic but is actually quite hard to find a genuinely quality version of.
While Sconeage has a definitely solid version (and remains an overall underrated space), the granola from Nonna Mercato in Bixby Knolls parallels and even succeeds many of the best versions I've had.
Whole cashews, almonds, and pumpkin seeds cling to oats and bits of coconut thanks to a brown butter-meets-honey concoction that isn't saccharine to the point of being stomach turning or bland to the point of not killing that sweet tooth.
Wondrous.
For Brian Addison's full feature on Nonna Mercato, click here.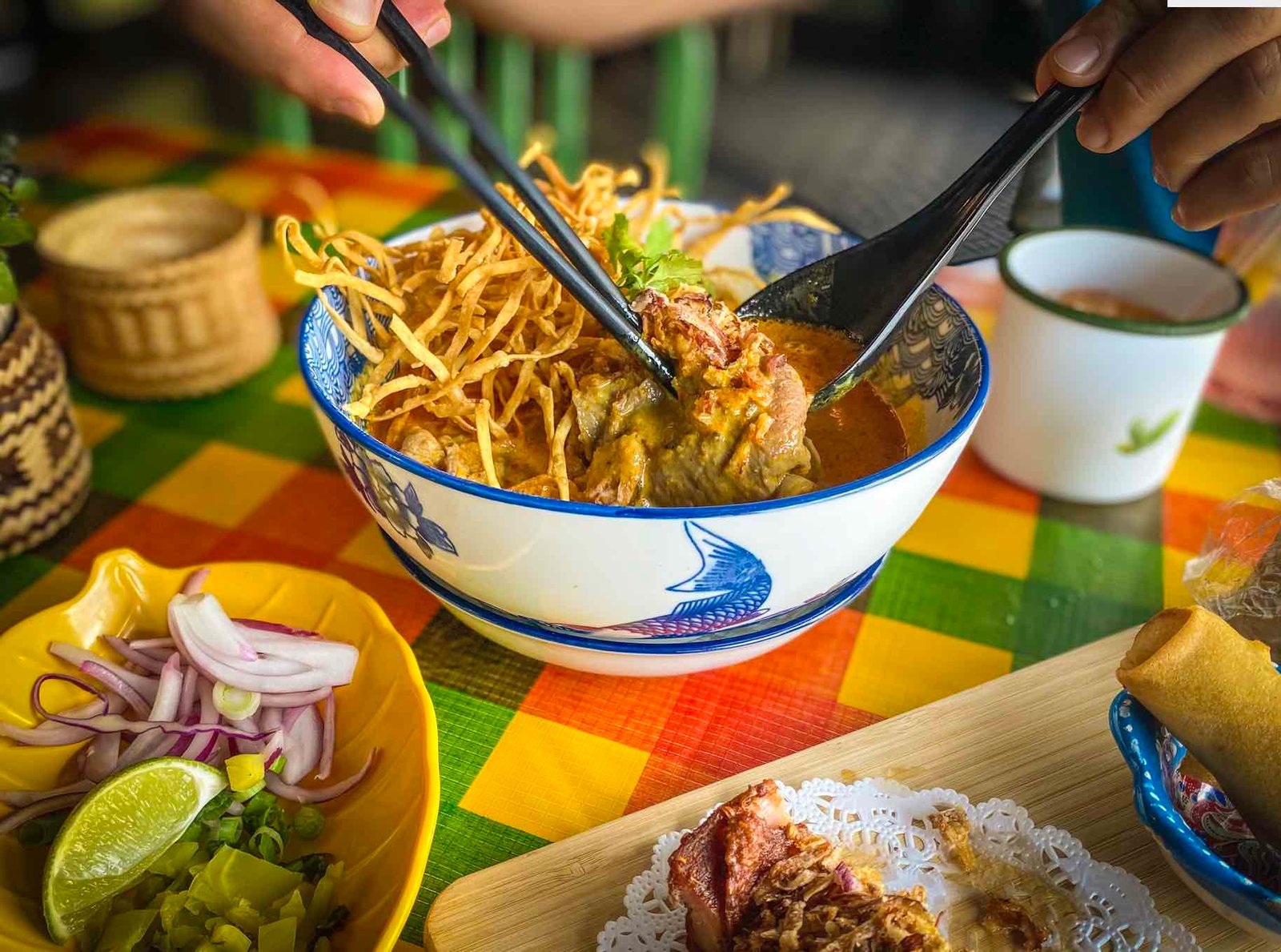 Khao soi from Chiang Rai Thai Street Food
3832 E. Anaheim St.
Chiang Rai has gone from way (way, way) under-the-radar to Michelin-recognized within seven months of it opening, after it took over the Moo Pa space before it.
And for good reason: Unassuming on the outside and colorful, bright on the inside, Chiang Rai represents the full spectrum of Thai food proper and Thai food-gone-Californian.
Their khao soi, featured on the menu that blends traditional Thai food with more local ingredients, is a stellar stand-out: Egg Noodles are slathered in a bright yellow curry sauce serve before being topped with fried, crispy egg noodle strings, pickled mustard greens, and shallots. My protein suggestion? The tofu or ribeye.
Look for Brian Addison's full feature on Chiang Rai in the upcoming days.
The tasting menu from Michael's on Naples
5620 E. 2nd St.
Since fully reopening in February, the famed and lauded Naples space has altered its menu three times to reflect season, ingredients, and innovation—with a wine list curated by General Manager Massimo Aronne and a food program steered by longtime Executive Chef Eric Samaniego.
And while the more steady, seasonal menu is always stellar, if one wants to truly experience Michael's, I always point to Samaniego's always-surprising, always-satisfying tasting menu.
My last visit resulted in a puttanesca-gone-raw, where habachi crudo sat atop raw tomatoes, capers, and olives. There was a wild boar tagliatelle that was one of the best pastas I've had. Fried squash blossoms that were as delectable as they were delicate.
Simply put, it was simply stellar.
For Brian Addison's full feature on Michael's on Naples, click here.
The porchetta from The Attic
3441 E. Broadway
This one is, admittedly, a bit unfair because I am unsure if Chef Cameron Slaugh of The Attic will feature it once again since this was a part of the space's special 10th anniversary tasting menu.
I am praying this might spark the influence to put it on the permanent menu.
I've had many a porchettas in my life, from the ones at Easter gatherings with my Italian family members to the best versions I've ever had in Italy proper, particularly Florence—and this stands up to some of those best versions.
Perfectly crisped skin, mesmerizingly moist, and sitting atop a perfect polenta, it was a dish that I will continually dream about.
For Brian Addison's full feature on The Attic, click here.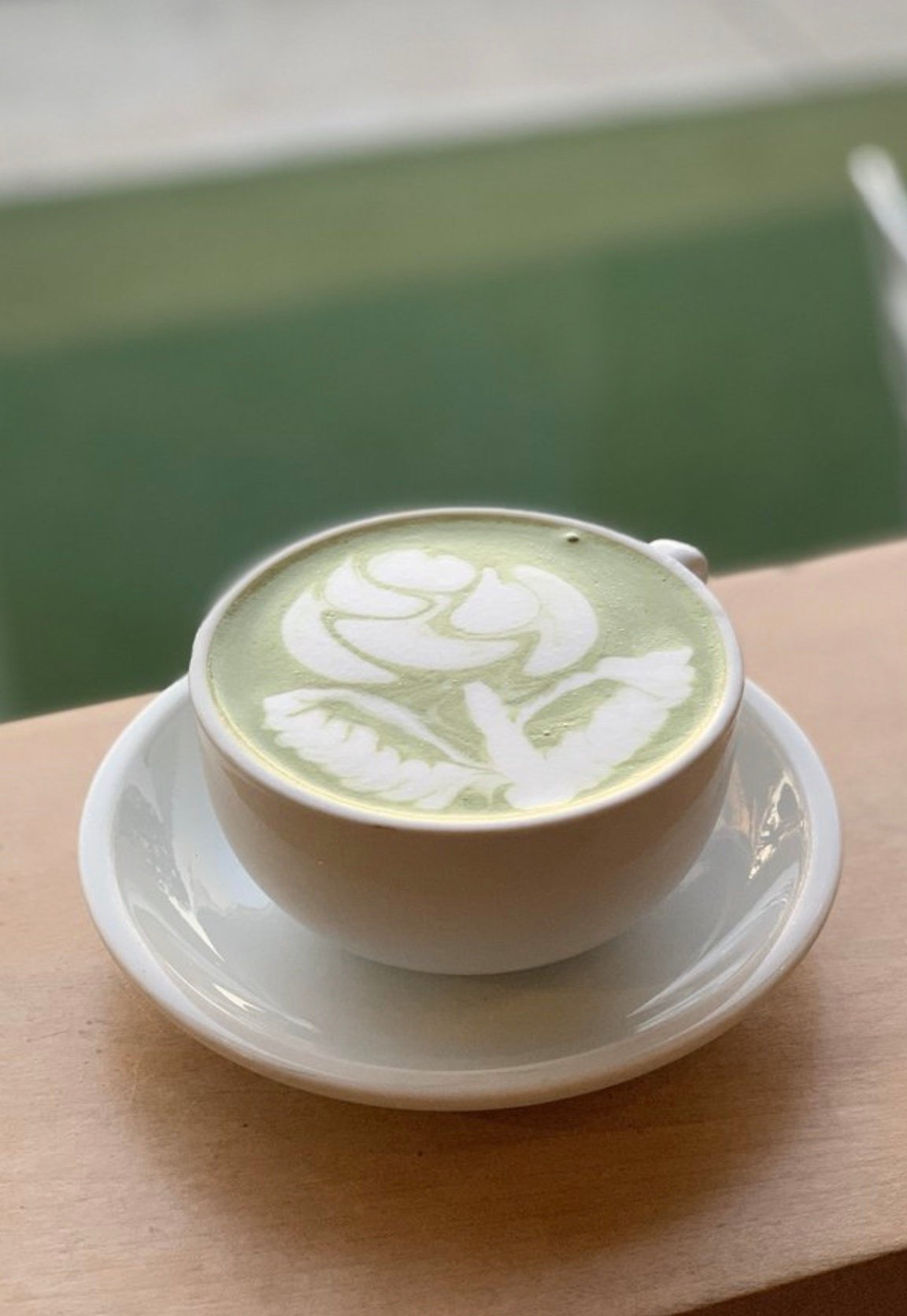 The matcha at Stereoscope
4925 E. 2nd St.
For those in the Los Angeles coffee scene, Stereoscope is an example of some of its most stellar caffeinated offerings—and its first shop in Long Beach, which just opened in Belmont Shore not long ago, only adds to our city's own stellar coffee scene.
While you will never fail on a brew or espresso, their matcha is a thing of wonder: Using your choice of three different Japan-based Mizuba ceremonial matchas—ceremonial grade matcha means the tea is made using the youngest of leaves, which have more chlorophyll and provide an earthier taste with a brighter green—it is truly a worthy drink for the matcha lovers.
Plus, they carry pastries and breads from Nonna Mercato. And they're open late. Win, win, win.