He has over half a million followers on Instagram and she has one of the most respected restaurants in the entirety of SoCal—so naturally, Chef Dima Habibeh of Ammatolí and Chef Ali Ghzawi of Alee—named one of the 50 best restaurants in the entirety of the Middle East/North Africa region by World's 50 Best—would eventually have to meet for a collaboration dinner that Long Beach is unlikely to see again soon come June 11.
"It's truly a deep honor to have Chef Ali come visit Long Beach and I am so happy that we will have just one seating that night so we can create an experience that is truly special for our patrons," Habibeh said. "There will be a maximum seating of 60 so I hope people will understand how intimate this will be."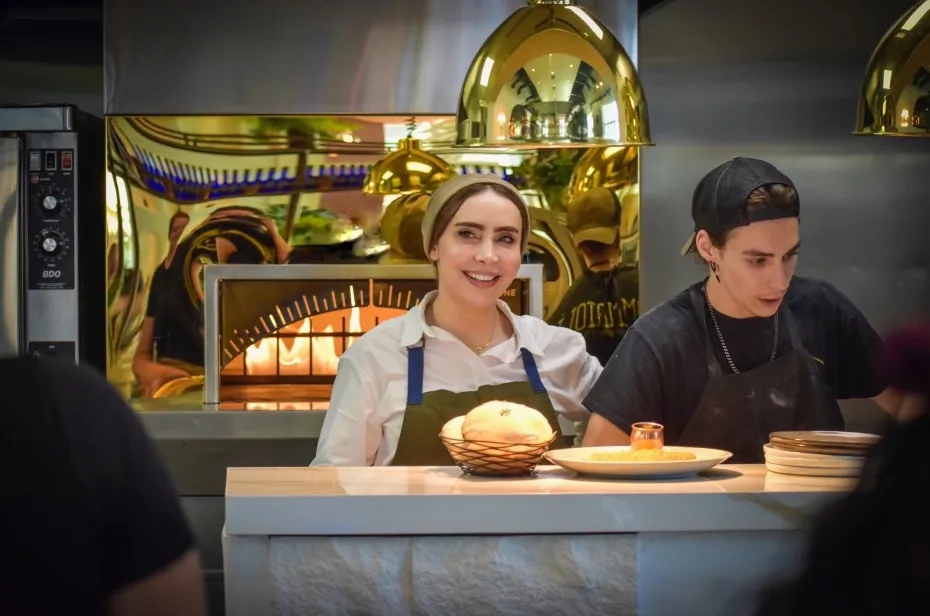 Ghzawi is not just one of the most respected Jordanian chefs in the Middle East; he's one of the most respected in the world, where his inventive plays on Levantine food—think fermented bell pepper on taboun with sujok, a dry fermented sausage or eatch salad, an Armenian style tabouleh, with pickled grape leaves, puffed bulgur, and fermented pomegranate—have earned him accolades.
Those accolades span from being the youngest winner to score the crown at Top Chef Middle East in 2019 to being in the kitchen of Spain's much-lauded, two-Michelin-starred Enoteca Paco Pérez.
While Habibeh is no stranger to collaboration dinners—she collaborated with Chef Philip Pretty of Heritage last year in a series featuring some of Long Beach's best chefs—this marks her definitively first high profile collab, where her influence on molding the SoCal palate to Levantine food is met with Ghwazi's influence in lifting Levantine food beyond traditions.
The menu? To be determined. The wine? Definitely available (as well as a non-alcoholic option for those who do not drink).
"It's going to be nothing short of magical," Habibeh said—and we couldn't agree more.
For Brian Addison's feature on Ammatolí for Eater LA, click here.
For reservations, click here. Ammatolí is located at 285 E. 3rd St.