For Chef Josh Haskal—the guy who oversaw Commodity's stellar menu before it became Good Time Coffee and the head honcho behind the Breakfast Dreams popup that appears everywhere from Long Beach to Orange County—has always wanted to perfect the breakfast burrito.
"On the East Coast, breakfast sandwiches and bagels rule the day but out here, we're a breakfast burrito culture through and through," Haskal said. "And if anything, I would hope that my burrito is at least considered a Top 5 burrito."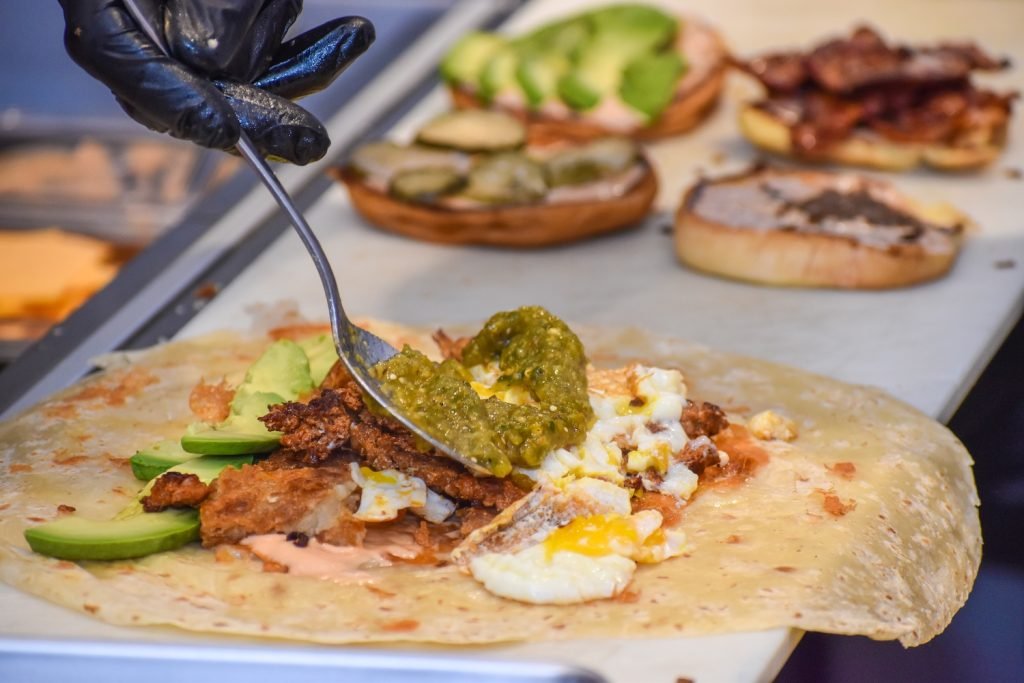 Haskal is being humble: His breakfast burrito—a beautiful layering that eschews the overly complicated for the straightforward: chorizo from Chori-Man in San Pedro (or maple-spice dusted bacon), sous-vide eggs quickly griddled, tomatillo salsa, cheese, house made hash brown, and some of Haskal's self-dubbed "Dream Spread" that is like a solid burger spread—is easily among the best in the city, if not vying for the top spot. Add some of the Haskal's fermented Calabrian chile "Dream Sauce" and some avocado and you have yourself a flour tortilla-wrapped wonder.
And you can experience this along with his other masterful creations as he takes on his new, two-day residency at Rose Park's Pine Avenue location in DTLB.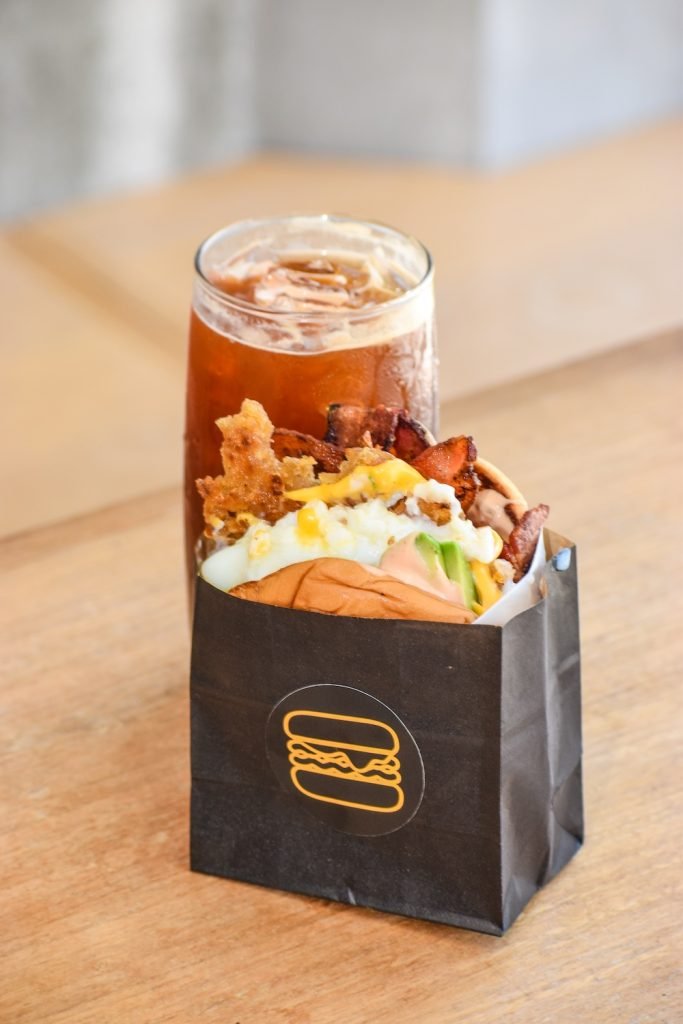 The move is doubly sweet: Rose Park on Pine was and remains its most underrated location of three after opening in 2018—and has seen its own roller coaster when it comes to food: After going through a chef-turnover game in its infancy with a short-lived affair with Chef Brooke Webber, owner Nathan Tourtellotte brought back the culinary wonders of Chef Melissa Ortiz, who showcased a style of seafood-only menus that proved to be some of the best in the city. And then, with concerns about the sustainability of such a menu, unfortunately had to abandon Ortiz's concept and return to being a coffeehouse.
"When I saw Rose Park opening their second location [at the Cooper Arms building on Ocean Boulevard], I floated the idea, 'Hey man, if you ever wanna do a food popup, let me know,'" Haskal said. "Time passed and then they began putting out feelers that they were interested in bringing food back. So we had our first popup in June and I noticed this great kitchen space being unused and we both kind of agreed: Why not make this a regular thing?"
The residency—though only Mondays and Wednesdays and in its third week—lifts two sad weights: The now former loss of Rose Park on Pine as a viable food space and, with it, the quality food that was attached to it. Now, we have the space occupied with a quality vendor that is churning out some of the city's best breakfast sandwiches and burritos in a growing game of competition. (Sala immediately comes to mind as the closest comparison to Breakfast Dreams in terms of quality when it comes to their breakfast sandwiches and burritos.)
"We've always been looking for ways make our Pine location acts as the dynamic communal hub that the space and neighborhood deserves," Tourtellotte said. "Josh has really spearheaded this partnership and shares our excitement for what we hope to build at that location. It has all the right ingredients: the coffee, tranquil design, lots of seating, an under-appreciated Long Beach neighborhood… And now we've finally brought back elevated food via Breakfast Dreams on those Mondays and Wednesdays."
His play on breakfast sandwiches is one where he "returns to the simpler things as I get older—like, I've noticed that the over-complication of food can be great for social media but sometimes, you just want a bacon-egg-and-cheese."
Hell, Haskal even offers a breakfast burger that—if you want to skip the egg—marks the best burger in DTLB and fills a void in the smash burger game in the neighborhood following the sad leaving of the stellar Proudly Serving popup at Beachwood Brewing.
Breakfast Dream's "Thicc Boi" is just that: A Martin's potato roll buttered and grilled with spread, bacon, egg, and cheese. From there, they become more elaborate: The "Choriwich" coming with chorizo and pickled jalapeño, the "Supreme" going with bacon and chorizo… Each with a sous-vide egg that prevents the excessive yolky run that comes with poached egg sandwiches.
The result? A creamy-not-runny yolkiness that is like a soft-boiled egg's center but better.
Even more, it is what Rose Park on Pine deserves: The space has always been, in Tourtellotte's eyes, one that should be treated as a bistro in the least. When he first discussed the concept with me back in 2018, he wanted a neighborhood bistro that would be antithetical to the fast and corporatized food that largely ruled the area—and he truly meant that given his design of the space, which is always peaceful, minimal, and warm. It is only rightful that there are offerings beyond the coffee and pastries so people actually sit down and take their time—which is easily witnessed with the patrons of Breakfast Dreams.
"We hope to see that partnership continue to expand as time goes on," Tourtellotte said. "Josh is a long time Long Beach local who has built his business from the ground up over the same years that Rose Park has grown into what we are today. What we each bring to the table works seamlessly together."
Of course, the only other question is: What about weekends?
"Yes, we are definitely talking about sprinkling in some weekend activation here and there," Haskal said. "I am still doing the outdoor popup activation at other spots—like our Saturday popup at Everywhere Beer and our Sunday popup at Green Cheek Beer in Orange County. So scheduling needs to be more fine-tuned and depends on where else we're at but we're definitely talking about it."
Breakfast Dreams is at Rose Park on Pine, located at 801 Pine Ave., on Mondays and Wednesdays from 8AM to 1PM.