The coffee roaster that was founded on the beans-by-bike delivery model, Rose Park, opened its first brick-and-mortar coffee shop over six years ago, followed by its second (and much larger) expansion into the Downtown territory with its location at 8th Street and Pine Avenue.
Last month, it celebrated the opening of its third location: Taking over the former Cuppa Cuppa space in Downtown's historic Cooper Arms building, Rose Park just nabbed not only its second DTLB location but arguably one of the most precious outdoor patios in the urban fabric of Downtown.
"You would think a lot of a shops will be downsizing right now," Tourtellotte said, "but back in January, even with the pandemic still going on, we felt good about bandwidth. We began making cuts back in October on the backend and admin—advertising reps, accountants… These things were sinking us as a business."
Cuppa Cuppa's previous owner, Radhika Chougule, had an ambitious vision for the space: An overwhelming assortment of ways to make coffee while focusing on specialty beans, including Rose Parks. Eventually, the pandemic proved too hefty and she sought for someone to take over the space and let her go.
"You would think a lot of shops will be downsizing right now, but back in January, even with the pandemic still going on, we felt good about bandwidth."- Nathan Tourtellotte, Owner of Rose Park Roasters
"Even though it would add even more to my and Andrew [Phillips, co-owner and raoster]'s plates, it was something we say as viable."
Even more, Tourtellotte wants to focus more on his other Downtown location, tucked inside the historic Long Beach Professionals Building at the northeast corner of 8th and Pine.
Originally, it was in the hopes that the space could represent what was so common throughout L.A.: a Californian bistro that focused on seasonal, high-quality grub.
The one distinction in Californian cuisine—outside of the fact that it exists as a constantly evolving, multi-faceted concept more than a strictly defined "cuisine" thanks to its constant influx of immigrants and explorers—are its bistros. And these bistros take from, well, every other cuisine while pinballing off the environment, resources and people around it. Often intimate, often a limited menu driven by quality and creativity, often neighborhood-y, the Californian bistro is ubiquitous in practically every city in the state—minus Long Beach, where it is safe to say that Restauration (RIP) and Ellie's (albeit its Italian slant) were the strongest representatives of this when Rose Park opened its second location.
Meanwhile, Los Angeles is saturated: Chef Ludo Lefebvre's Petit Trois added a second location in Sherman Oaks a couple years back while bistros like Republique on La Brea, Destroyer in Culver City, and Squirl in Virgil Village had become much-loved staples of their neighborhoods within months.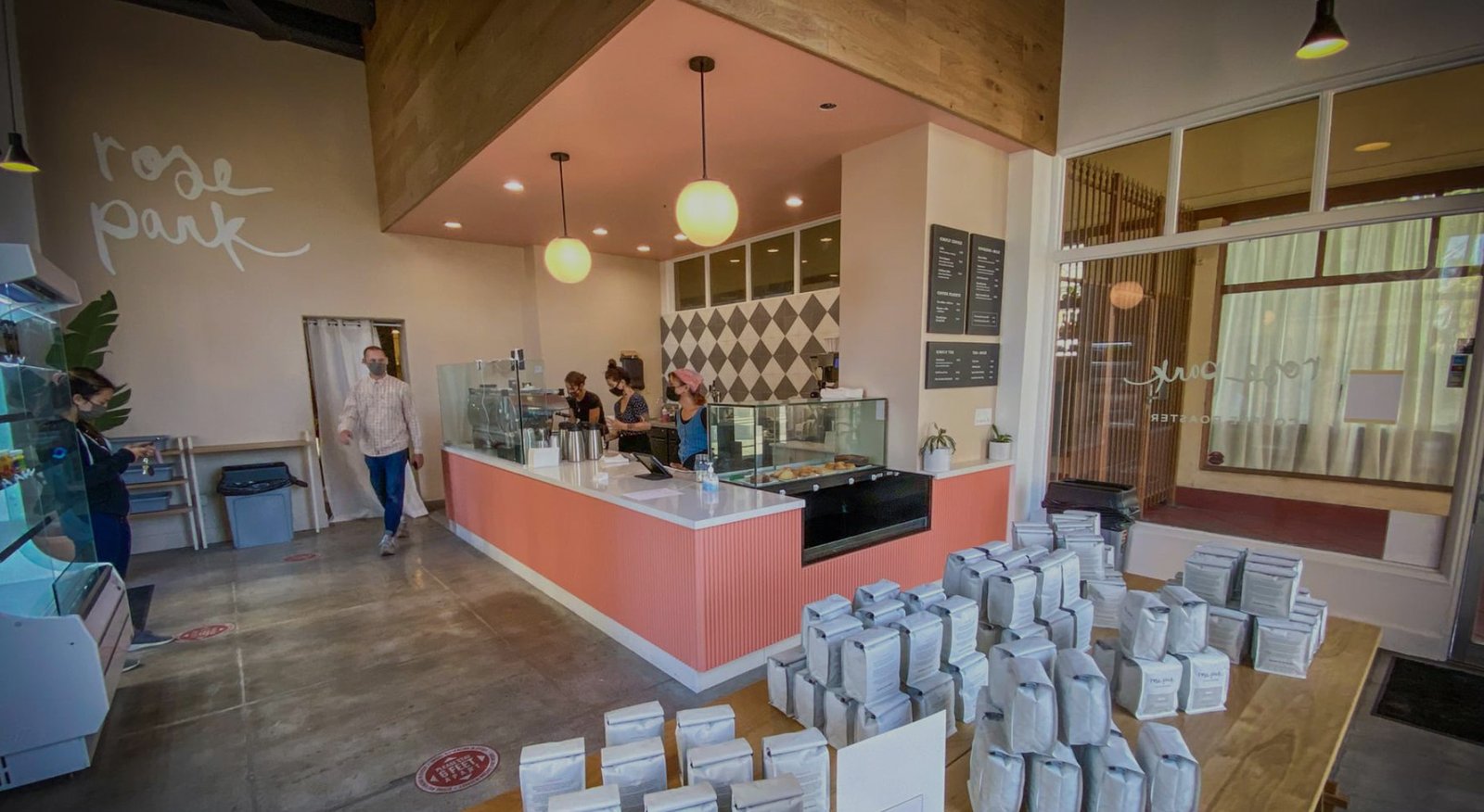 This local lack is where Tourtellotte wanted to focus his efforts—and hopes to do so with Chef Melissa Ortiz, arguably one of the best chefs in the city.
Ortiz is the mastermind who opened the stellar inaugural menu of Bamboo Club and, due to her obligations as a service member for the military, saw gigs here and there as she bounced between the States and Kabul: Creating the best bar food in the city for Stache (and what is now known as Sideburns), popups at Rose Park's OG location on 4th, consulting at their 8th and Pine location, a curry popup at Gusto that people still talk about…
"Melissa returns next week from vacation and the tentative plan is to create some grab-n-go stuff," Tourtellotte said. "And then by the end of July, taking over the 8th and Pine location and being in full control of it."
Tourtellotte is no stranger to Ortiz's food: Not only have her popups at his own locations proved fruitful—if you've ever picked up a bottle of their stellar hot sauce, that was a creation of Ortiz—but he has visited her other gigs and strongly (and rightfully) stands by her ability.
"The food component has always been an essential part of the 8th and Pine location," Tourtellotte said. "Having the right chef is the most important thing—and if it's Melissa on a longterm basis, I'm stoked. If she decides to do it for six months and it's not her thing, then we'll find someone else—but I'll be so happy to have had her for that time. The depth of her flavors are just something I feel we don't have much of in Long Beach."
Tourtellotte promises to "set Melissa free to do whatever she wants"—and if that is the case, personally speaking, I am not singularly more happy about food to come as much as I am the food of Ortiz.
"She can go for the craziest whims she wants to," Tourtellotte said, smiling brightly—and smiling brightly because he knows Ortiz is a force to be reckoned with.
And we will be there with open arms when it does happen.
For those that don't know, Rose Park Roasters began caffeinating the world in 2010—when its original location looked just as it did below—right as L.A. was starting to get its own specialty coffee scene, thanks to a lead largely taken by Intelligentsia when it opened in Silver Lake in 2007 (and here in Long Beach, a group of some-gone-some-still-here warriors like True Beans [gone] and Lord Windsor Coffee [still here] and Makai [gone] and…).
Phillips, then a roaster for coffee boss Martin Dietrich at his Costa Mesa-based Kean Coffee, decided to pair up with design and business friend Tourtellotte to offer something that, at the time, didn't exist outside the now-defunct True Beans Roasters in Long Beach: a local roaster dedicated to specialty beans.
Once it moved into the former Roasted Nōtz space in Bluff Heights, Rose Park Roaster had officially established itself as a caffeinated powerhouse within Long Beach's growing coffee culture, joining Lord Windsor and soon thereafter Recreational Coffee and Black Ring Coffee as the representatives of the local coffeehouse/roasting scene