For once, a large publication did precisely the right thing to do when creating a listicle: They opted for a local writer and food lover rather than a researcher Googling things from New York—and in this case, it was Bon Appétit asking Javier Cabral, the Long Beach resident who heads L.A. TACO, to make that list.
Among the stellar legends of the formal Los Angeles scene—big hitters like Sonoratown and Mariscos Jalisco joining lesser known but equally respected joints like Taquería Juquilita and Birriería El Jalicience—Cabral did a service to the place he now calls home by giving Tacos La Carreta, the tiny-but-moghty estilo Sinaloense taco truck that has made its home in Long Beach for the past three years at 69th Street, just across from the Paramount border.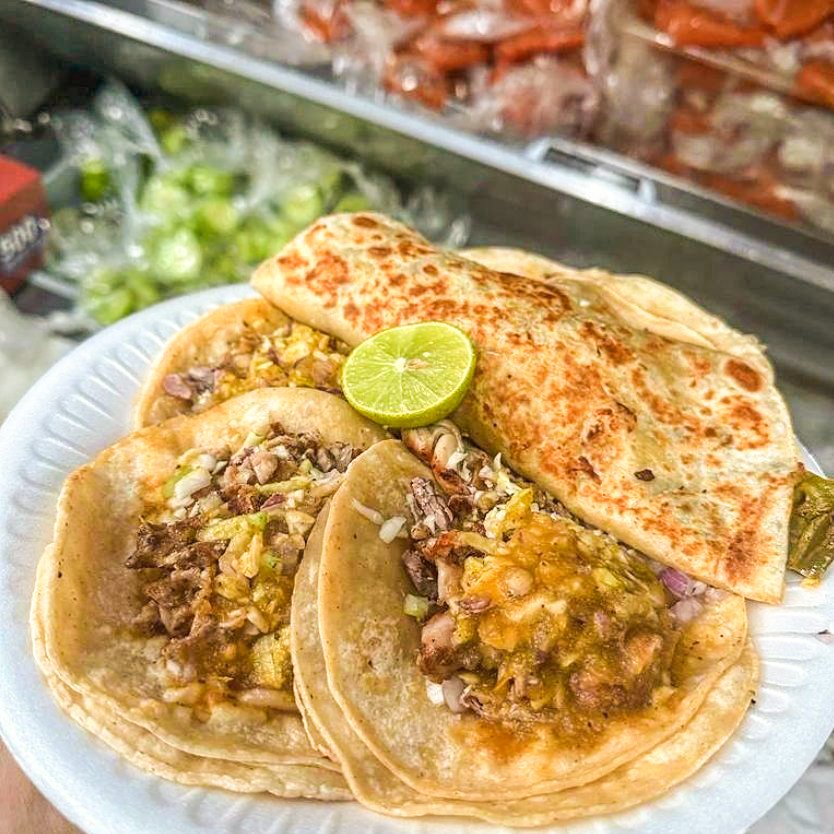 This follows another honor the Long Beach taco legend shared with Cabral earlier this year, when Tacos La Carreta took home the Best in Show award at L.A. TACO's massive TACO MADNESS event.
Of course, this honor reaches a far broader audience than the locals—and making choices to create collaborations rather than pure one-off articles is something Cabral is keen on emphasizing.
"I normally do not have the bandwidth to do freelancing these days but I make the exception when I can negotiate a collaboration with L.A. TACO—I am loyal like that," Cabral said. "So when my contact there convinced the higher ups to share a collaborative social post with our editorial trompo, I said let's do it."
Popular hits at Tacos La Carreta are, of course, their tacos—with your choice of carne asada or trips—but a specific standout is their Torito, where a massive four tortilla is topped with their famed mesquite-grilled carne asada, an Anaheim chile, a bit of cheese, cabbage, and salsa before being folded up to mow down on. And it is culinary wonders like this that have garnered the truck attention from those above the 10.
"It can be easy to live in your 'taco bubble' in L.A. so I wrote this guide with the intention of getting Bon Appetit's readership to not be afraid of driving around all of L.A. County and getting to know the real L.A. and not the L.A. that outsiders love to hate," Cabral said. "Long Beach's taco scene has been blowing up recently so objectively, not including a spot in my 'hood would be a disservice to L.A.'s Taco Life."
Can we get an amen?