The smell of smokey fish—drippings hitting the high heat of simmering coals as is the Sarandeado-style preparation of fish—was what would lure a meanderer from the stretch of Market Street in North Long Beach toward a tiny, blue-and-white stucco building that was home to Cheko El Rey del Sarandeado (later named just El Rey del Sarandeado) since its opening in 2015. It offered Long Beach its first sense of the wonders of food from Sinaloa, the coastal state of western Mexico—and it has permanently shuttered.
"Unfortunately, we are permanently closed," said owner Kenia Monrroy, asking to provide time as she processes before commenting any further.
What made Cheko so special is that the SoCal chef responsible for introducing us northerners to the style is Chef Sergio Peñuelas, who developed a cult-like following at his former place, Coni'Seafood. Peñuelas quickly made his name with serving up some of the city's best Mexican seafood dishes and perpetually found his name and mariscos joint on many of my Best Of and Underrated lists.
There was his chicharonnes de pescado, where chunks of tilapia were deep fried to crisps before being doused in a vinegar-meets-soy'n'citrus concoction that earned it the badge of one of the best dishes in North Long Beach as determined by its patrons—it was one of their most popular dishes.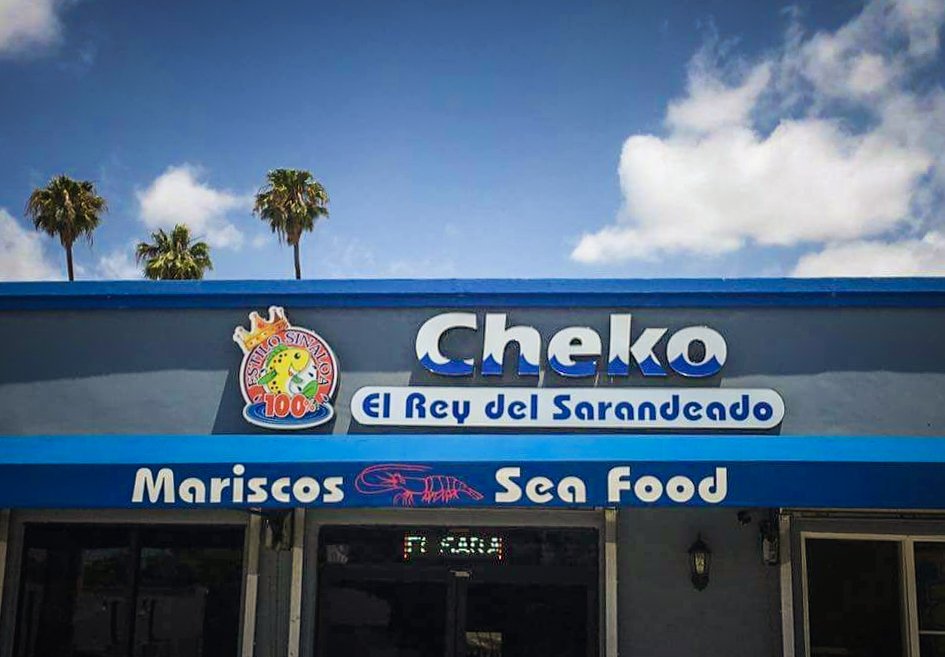 Speaking of popularity—were you able to score one before he sold out after catching the marlin—Cheko's smoked marlin taco? Yes, it was one of Long Beach's best fish taco and found in the tiny-but-mighty North Long Beach space, where smoky, salty, and downright spectacular flavors combined with cheese and avocado slice smudged inside a wonderfully hand-crafted tortilla.
Peñuelas' tostaditas locas—the ultimate appetizer that heaps shrimp and octopus ceviche on top of marlin "pâté" raw and small fried tortilla rounds.
The loss to not just North Long Beach—which is deserving of more culinary-centric food spaces like this, where different cuisines don't equate with inaccessible price points—but to Long Beach as a whole.
I shall dream of your marlin taco until another lifetime, Cheko. Adios, mi amigo.
Cheko El Rey del Sarandeado was located at 343 Market St.