Whether you're a partier or Cali sober, Cali Vibes has long been the festival that appeals to the chill nature of folks—and that is precisely why Long Beach has long been the home to the popular Goldenvoice festival.
Picking up where One Love Cali Reggae Fest left off after last appearing in 2020—a festival that, like Cali Vibes, mixed a bit of funk, hip-hop, and R&B with traditional reggae—Cali Vibes is a huge nod to both the music culture surrounding Long Beach and L.A. itself as well as its connections with reggae.
With homegrown acts like Sublime (and its eventual spin-off post-Bradley Nowell, the Long Beach Dub All Stars), Long Beach Shortbus and the classic sounds of War, it only seems appropriate that honoring the reggae-meets-ska-meets-funk sound be done here in Long Beach.
This year saw Long Beach's own Snoop Dogg headlining with South Gate's Cypress Hill at the Marine Green Park festival. 2024 will also have its own nod to Long Beach and other SoCal cities: While it will welcome Anaheim's Gwen Stefani and L.A.'s own Ice Cube on its big stage while will also bringing the Bradely Nowell-less Sublime performing the entirety of its famed "40oz. to Freedom" album with Rome.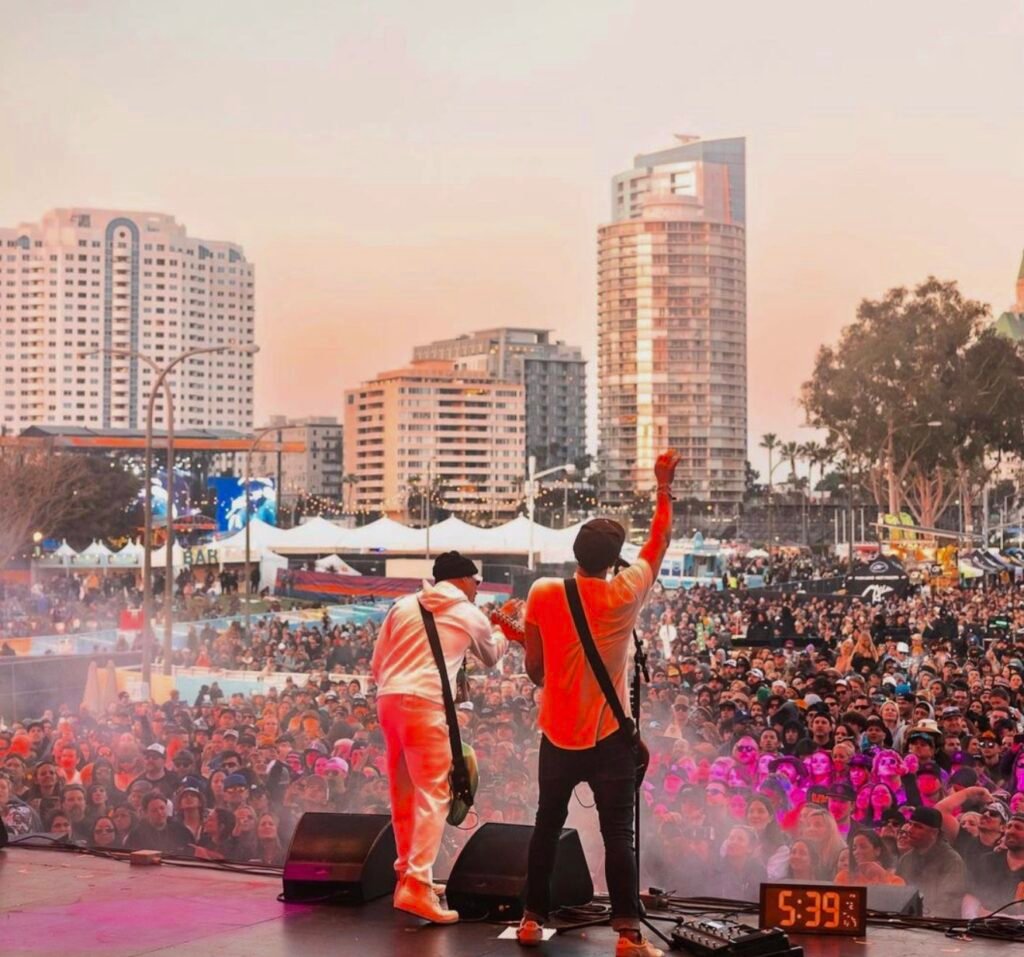 Joining Stefani—the festival's first female headliner—will be Wiz Khalifa, The Roots, The Pharcyde, Action Bronson, and the festival's standard array of (actual) reggae headliners that are no strangers to both One Love and Cali Vibes: Stick Figure, the San Diego-based reggae-dub band who released their latest album "Wisdom" in 2022; Slightly Stoopid, another San Diego-based band fresh off their summer tour; and Rebelution, the IV-in-SB-based band that has become a festival staple across their nearly twenty years of performing.
Per usual with the onslaught of festivals coming to Long Beach, Goldenvoice is pawning off hotel packages to enhance the experience—and they include perks: dedicated entry lanes, festival re-entry privileges, and commemorative luggage tags, with wallet-gouging options including a welcome party invite and yoga event.
Festival passes go on sale Friday, Oct. 27 at 11AM via the festival's official website. Learn more and find tickets here.