The much-loved (and much-recognized) Appu's Cafe—Chef Vinod Venkataraman's definitely-Indian-kinda-fusion restaurant that was birthed inside the Woodruff Medical Offices—will open a second location at the former Chix Nashville Hot Chicken space on Palo Verde Avenue just north of Stearns Street.
They will haver a soft opening June 3 and a grand opening June 16.
"Appu's Cafe was able to deliver great and holistic creations from a 500-square-foot kitchen," Venkataraman said." Every mom-and-pop store finds an appropriate time and design to reach out a wider audience—and it just felt the right moment to expand the vision of healthy eating to a wider customer base in Long Beach and give them the whole experience of a vegetarian and vegan kitchen."
The formal announcement follows the restaurant eying multiple spaces—particularly a now-fell-through takeover of the Next Kitchen space in DTLB.
But the new(ish) Eastside space has two very important benefits for Appu's: parking space and a kitchen that is bigger than they expected, allowing them to open the space up and invite interactions with customers—something near to Venkataraman's heart as he is passionate about explaining what makes hi food healthy, tasty, and why healthy eating habits matter.
"In this new place, the kitchen itself is an open concept and the diners have the opportunity to interact with us back in the kitchen and get the feel for the concept of healthy eating with Indian cooking and spices," Venkataraman said.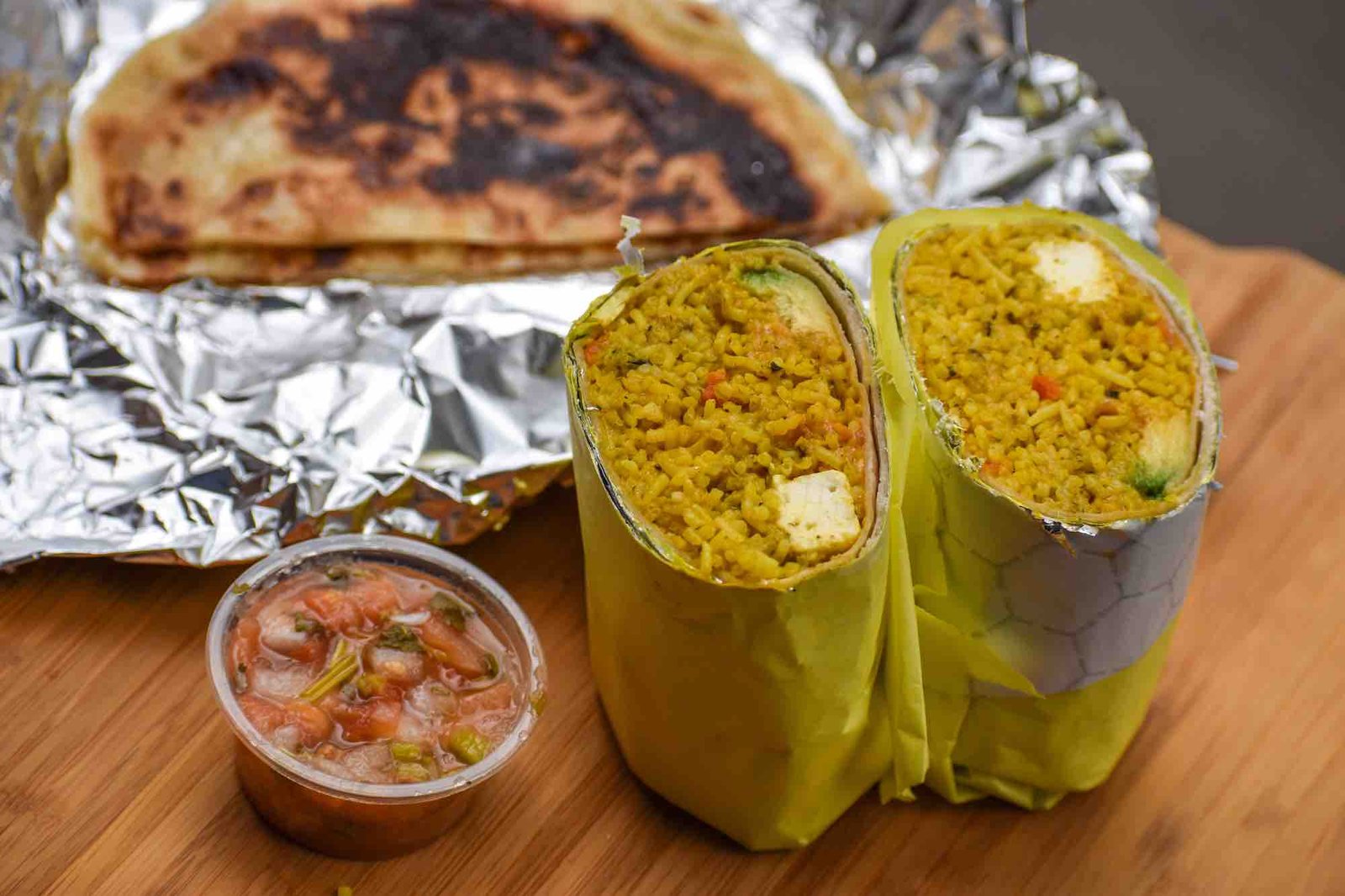 It only seemed like it was a matter of time before Appu's expanded: It constantly exudes simple quality and contagious affection, from front-facing worker Sunny—the face you'll likely see on the daily at Appu's OG location—to Chef VR happily explaining a dish.
And accolades? Well, the mighty Maharaja Burrito—a carb-on-carb masterpiece where turmeric rice and chunks of paneer are stuffed into a massive flour tortilla—was once named one of the best burritos in the country while they have continually been on Yelp!'s Top 100 list.
The new Appu's Cafe will be located at 2211 Palo Verde Ave and will have a soft opening June 3 and a grand opening June 16.