In a video intended to chill your spine, The Queen Mary has noted that the famed ship has been shuttered for nearly three years—her longest period of closure since 1967—and, well, "Her halls are beckoning you back." This hint toward the ship's haunted history—where least 49 deaths are said to have taken place on the Mary since its maiden voyage—is a direct invite to explore the ship's alleged apparitions through their new tour program.
Playing off their previously popular paranormal tours, the ship's newly minted "Grey Ghost Project" decides to take it to the next level for ghost hunter nerds across the country:
The Grey Ghost Project takes a skeptical and evidence based approach to investigating the paranormal.  Using the latest tools of the trade, the project uses a combination of scientific methods to gather data and documentation for evidence of the supernatural.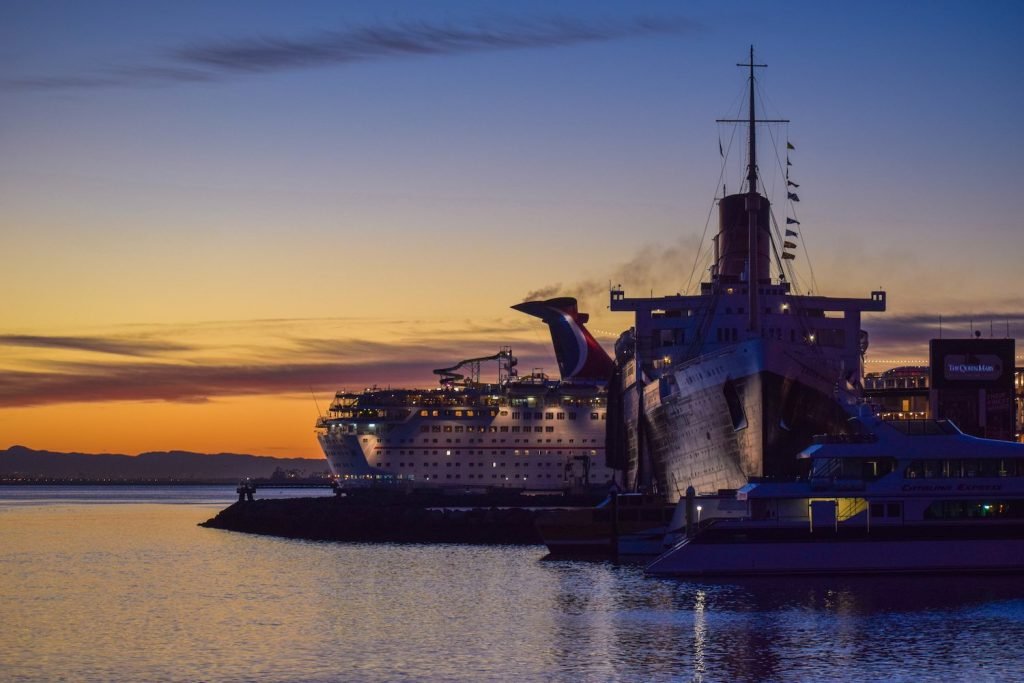 Your ticket to join an investigation will allow you to come along on an exploration of the haunts and history of the RMS Queen Mary. You will join one of our resident researchers on their quest to document evidence of the paranormal onboard in some of the most supernaturally active locations, as well as areas restricted to normal day guests and tours.
Tours will be three hours long, likely exploring some of the ship's most infamous spooky spots—think Stateroom B340, where passenger Walter J. Adamson died in 1948, only to be later seen by a woman who reported that she was woken up when the bed covers were pulled off of her and she saw a man standing at the foot of her bed.
Or the First Class swimming pool, where a young woman has been repeatedly seen walking and disappearing and clouds of steam randomly appearing with a little girl who disappears in an instant.
The cost for the tour with your own research lead? $125 per person. And tours begin, appropriately, on Friday, Oct. 13.