"She would have been 67 today had she not died from cancer."
These are the melancholic words of Lola's Mexican Cuisine co-owner Luis Navarro, son of the matriarch behind the long-loved Retro Row staple that helped shape Mexican food across the city. He pauses, looking at his wife and Lola's daughter-in-law, Brenda Riviera, before glancing around the Retro Row space his mom built with very little—and one could see the mixture of both pride and pain.
The pain, obviously, from the loss of his mom—the woman whose birria recipe, a traditional approach stemming from the Jalisciense-style, largely introduced Long Beach's restaurant scene to birria when she opened Lola's Mexican Cuisine in May of 2008—and what could have been.
And the pride from the obvious growth the space has seen: Changes to its interiors, the opening of a second location up in Bixby Knolls, constant menu changes and food updates and specials…
Maria Delores Navarro—referred to by friends and family simply as "Lola"—came to Long Beach from Guadalajara in 1972 with nothing but fifty bucks, her recipes, and the dream of opening a restaurant.
But here, in front of a table of food that honors both Lola's birthday and the 15-year anniversary of her restaurant's opening, there is a physical manifestation of that nostalgia and change: The Three Kings of Carne, so to speak, that have come to define Lola's Mexican Cuisine.
We have the two recipes perfected by Lola herself: her famed birria and her almost-as-famous carnitas. The latter, a mixture of oranges and lemons that is finished off with Mexican Coca-Cola and acts as a true ode to Jalisciense carnitas versus, say, the milk-braised carnitas of Michoacán.
And that birria?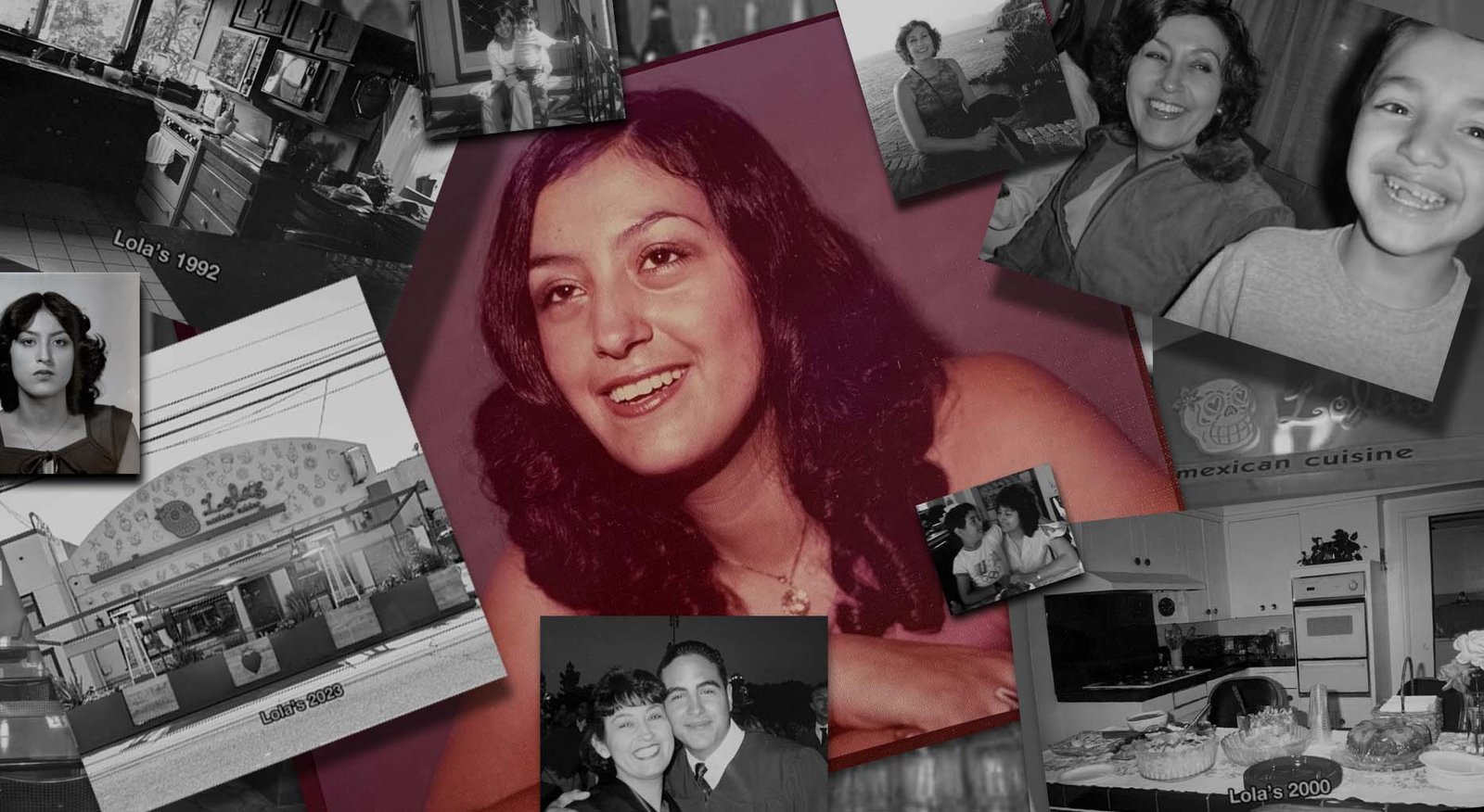 Birria is traditionally made with goat and marinated for hours on end in a spice-heavy, Ancho-meets-Guajillo-chile that is nothing short of heaven—but like some of the vendors lining the streets of Guadalajara, Lola preferred birria de res, or the beef version of the dish. And she didn't stop there: Señora Navarro preferred a combination of not just any beef—she preferred veal— and this detail was essential in creating that Lola's-specific birria. To this day—and unlike the almost barbacoa-like versions that line Los Angeles and dot Long Beach, where the meat is basically braised in a liquid rather than in its own juices and a paste—Luis faithfully follows his mom's recipe.
And among these two titans of carne, a third dish that has nothing to with Lola and entirely due to Luis and Brenda's travels through Mexico: the mighty cochinita pibil.
"We call it the dark horse," Luis said, chuckling, noting the dish was introduced a few years ago and has begun to outshine other items. "After watching the masters over and over in the Yucatán and bringing it here, I feel like customers are really appreciating more than just carne asada."
On a table, through three dishes, the loss and love and history of a family, their connection through food, and how it eventually became an extension of Long Beach's family, reflected through Luis's mother's recipes standing the test of time and also, showcasing Luis's own recipes finding their roots.
Of course, Luis and Brenda will be taking the quince celebration to heart: They'll be hosting parties at each of their locations on Cinco de Mayo—a party on 4th Street from 6PM to 9PM and a party in Bixby Knolls from 5PM to 8:30PM—complete with DJs, drink specials, and an encouragement to order birria, carnitas, or cochinita pibil (or, really, anything off the menu).
But as someone who both knew Lola and was served by her many a times before her passing, I refuse to have a story about the restaurant's 15th year in existence without the story of Lola herself.
Maria Delores Navarro—referred to by friends and family simply as "Lola"—came to Long Beach from Guadalajara in 1972, one of 12 children and the daughter of meat packing factory worker. She had nothing but fifty bucks, her recipes, and the dream of opening a restaurant. Little did she know that her dream, which became tangible with the opening of Lola's Mexican Cuisine on Retro Row.
"She would talk about how as a little girl she just wanted to escape, I think that's why she came to Long Beach," Luis said. "Many folks don't understand just how poor she was. She never learned how to swim or ride a bike. But she never let it her stop her from her dreams. She found healing and happiness in cooking. I believe she was finally at peace at Lola's."
For Lola, food was life: it connected communities, families, friends, lovers, and strangers. After having two children—Luis and Erica—food became even more important since it sustained her family while she cleaned homes after moving to the States.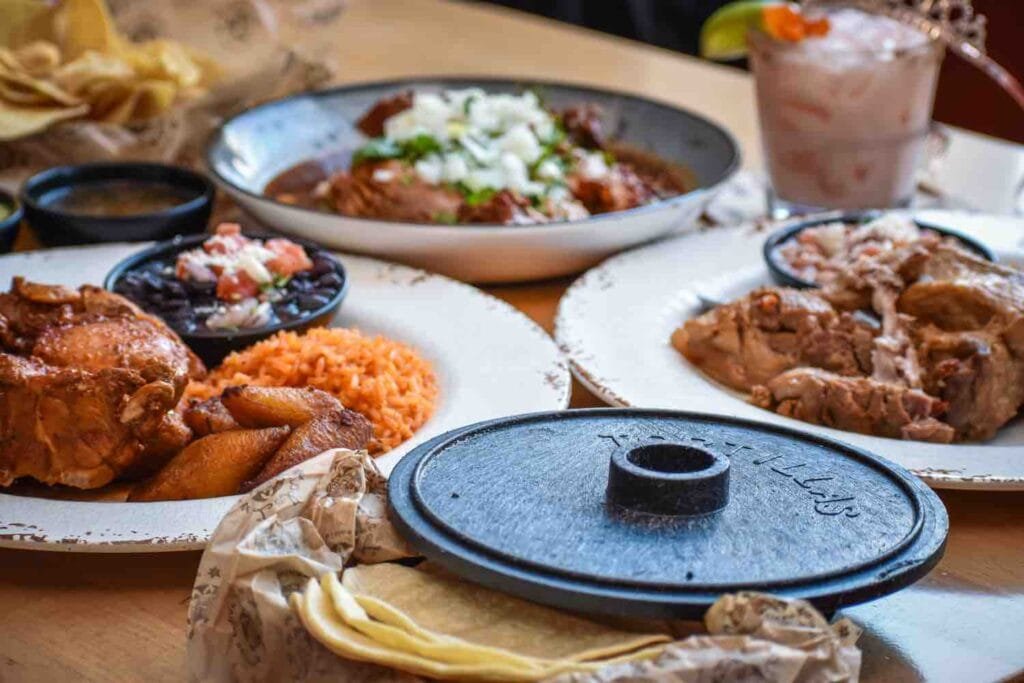 My mom cleaned homes, she served banquets at hotels, really anything to make ends meet, and stash a little money aside for her dream of her restaurant," Luis said. "She really sacrificed everything, but I believe now in my heart of hearts that it was all meant to be. She was supposed to showcase her food to Long Beach—and leave her heart on in that restaurant space on 4th.
"Growing up my mom would cook these unreal dinners for the holidays," Luis continued. "Easter was her favorite as it marked the start of Spring. It still amazes me just how much she loved the art and science of cooking. She had a true love for food and was a master chef."
By 2008, her children were grown but her dream still remained—and she decided to act upon it, opening up Lola's Mexican Cuisine on 4th Street in the heart of Retro Row.
It was then that I first met Lola, a few weeks after they had opened. My curiosity was not just piqued by a sit-down Mexican joint hitting the heart of my own 'hood, but a sign out front that made my heart burst with gastronomical joy: she was serving birria, one of my personal favorite traditional Mexican dishes.
"I have nothing against the goat," Lola told me then. "But this is the way birria should always be made in my opinion."
Having learned to never argue with a Mexican mother, I ordered the birria—and to this day, it remains my one of favorites and it made me hit a realization: like every other cuisine in the world, "authenticity" thrives not on rules but a knowledge of history, a talent at tweaking the traditions of those histories, and so much love that it requires you to share it.
"I have a pretty tough mountain to climb to get anywhere near her accomplishments—I think about her everyday," Luis said.
We can only imagine. So let us raise a glass to the mighty spirit of Lola—may her spirit continue to live on in both our hearts and stomachs.
Lola's Mexican Cuisine will be celebrating their quinceañera at both of its locations on Cinco de Mayo this Friday, May 5: From 6PM to 9PM at their 4th Street spaced, located at 2030 E. 4th Street on Retro Row; and from 5PM to 8:30PM at their Bixby Knolls space, located at 4140 Atlantic Ave.