Chef Manjunath Mural—the chef behind Singapore's much lauded Song of India, which has been receiving consecutive Michelin stars since 2015—once told me, before I met him face-to-face, that Indian food has a "depth many don't care to dive into.
"It's steeped history, traditions, ingredients, and techniques — but it is still common to define it as 'niche.' It's often kept to the genre of 'family restaurant' in many parts of the world, where it's not real Indian food if it isn't cheap and doesn't have some type of chicken tikka on the menu."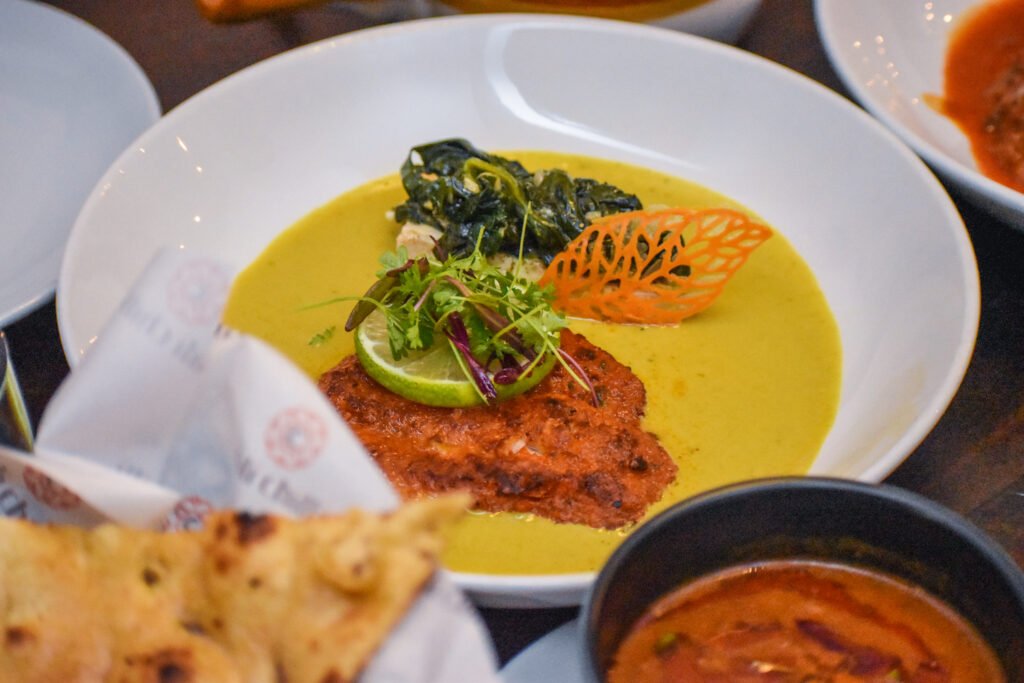 This idea steeped in stereotypes—that Indian food is relegated to the homey, found-in-your-family-kitchen that sticks to tradition strictly—has become the epicenter of Mural's ethos: Just as colonized India provided nearly the entirety of the world with an access to new flavors, Mural wants to create an Indian cuisine which straddles traditional and innovation, one which showcases the idea that Indian food can be malleable, open to interpretation, and willing to blend with other cultures.
This ethos was in no finer form than Chef Mural's visit to the Long Beach restaurant—yes, all the way from Singapore—that first introduced the region to his food, Cali Chilli, where his eight-course prix fixe dinner—a sold-out, four seatings-across-two nights event—exemplified his love and passion for one of the world's most complex cuisines.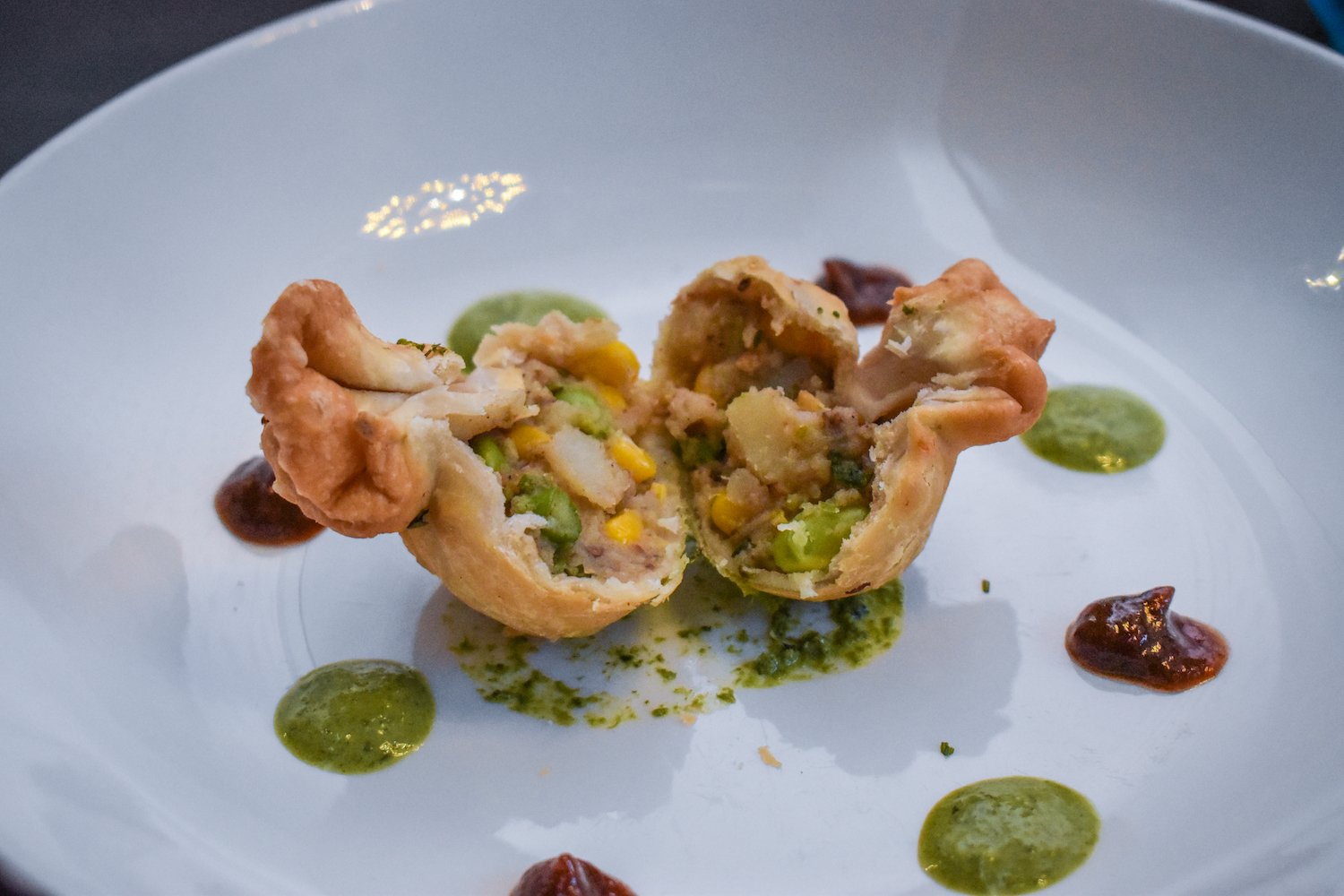 From playful takes on samosas—where the dough, folded into a pouch a la Chinese potli, are stuffed with edamame and corn—to an appetizer trio that included interpretations of chilli crab (stuffed in a potsticker and fried), classic chargrilled chicken (one of the best pieces of chicken I've had in the city, layered with hints of lemon grass and char), and a Levantine take on beef redang…
The dinner was splendidly different—particularly for Long Beach—and is something I wish to remind everyone to do, should they be able to afford it and provide the time: Go to these dinners. Witness artists expressing themselves through food. Make our food community even better than it is.