Eating at Vino e Cucina in East Long Beach, butting edges with the boundary of the city of Lakewood, there are two unavoidable sensations. The first is a sense of removal: The small strip of businesses that cut through the northeast corner of Carson and Lakewood feel eons away from the nearby, traffic-ridden, suburban-meets-commercial vibe of the area, particularly when inside the warm space.
But perhaps most unavoidable is the restaurant's affable, loquacious, charming owner, Milan native and Long Beach resident Lorenzo Mottola. Unapologetically extroverted with patrons and lacking any sense of shyness, Mottola assures you of two things when you eat with him: Your food and wine will be great while also being greatly priced and, perhaps even more, food in a restaurant is a moment to take time for you and the people at your table.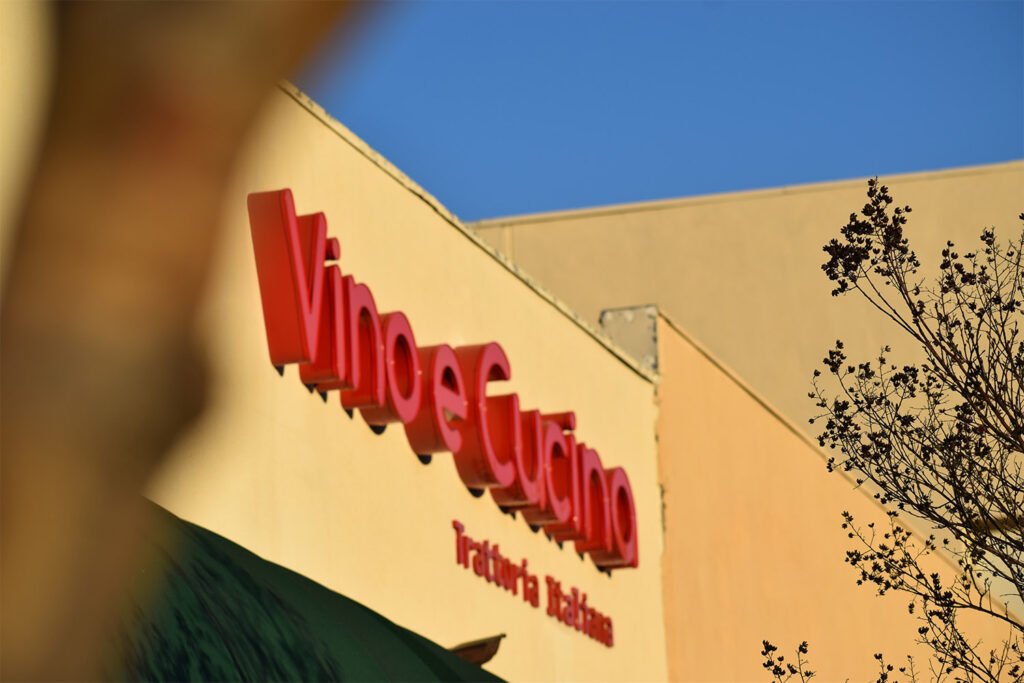 Vino e Cucina's approach to hospitality
That last note is a key part of Mottola's approach to hospitality, something the man has been honing for nearly three decades across a career that has taken him from Milan to EPCOT in Walt Disney World to France to Las Vegas to L'Opera in DTLB.
"In the United States, hospitality is a business," Mottola said. "And I do my best to not approach my restaurant that way because I know if there was an American investor to come here, they would start chipping away: 'You need to make your menu smaller. You need to stop serving these wines at these prices. You need to do this. You need to do that.' But in Italy, restaurants are extensions of family—really, they are true extensions of family and hospitality is engrained in us; it is not a business but a way of life."
This isn't to say Mottola doesn't understand profits and losses, managing product volume, and intellectually understanding his restaurant is, indeed, a business. But Motolla plays a very different game: He lets his patrons adjust organically, encouraging them to order different things each time, try varying wines, read his emails, hold conversation with him, stay a bit longer—all a very hands-on approach and very Italian approach in an age where Postmates, food-to-go, and Food For TikTok—things Italians are inherently allergic to for the most part—are becoming the norm.
In this sense, to understand Italian hospitality is to understand Lorenzo: Whether the space is packed—on a Friday night, it is not uncommon to see a hefty wait while diners share plates of unfettered, classic Italian cuisine—or you are the sole diner, it would be hard pressed to not have Mottola touch your table at least twice and, before you know it, convinced you that, indeed, you do need a glass of Samas's vermentino blend to accompany your fried squash blossoms' light, fluffy casing and oozy mozzarella filling.
And as you take a bite of the best fiori di zuccas in the city—squash blossoms he has shipped overnight from Puglia—you realize he was right.Vino e Cucina's food is the essence of what makes Italian food in the motherland so phenomenal: unfussy, uncomplicated cuisine that is made using the resources of Italy's vast culinary terrain and terroir.
The wine is perfect with the appetizer and, eschewing the very American ideal that drinks and food are to be consumed separately rather than paired, you realize that he did this because he doesn't want you to be counting your minutes, picking up your phone, or worrying about when you'll be getting home.
Defining "Italian hospitality" requires both experience and experiencing failure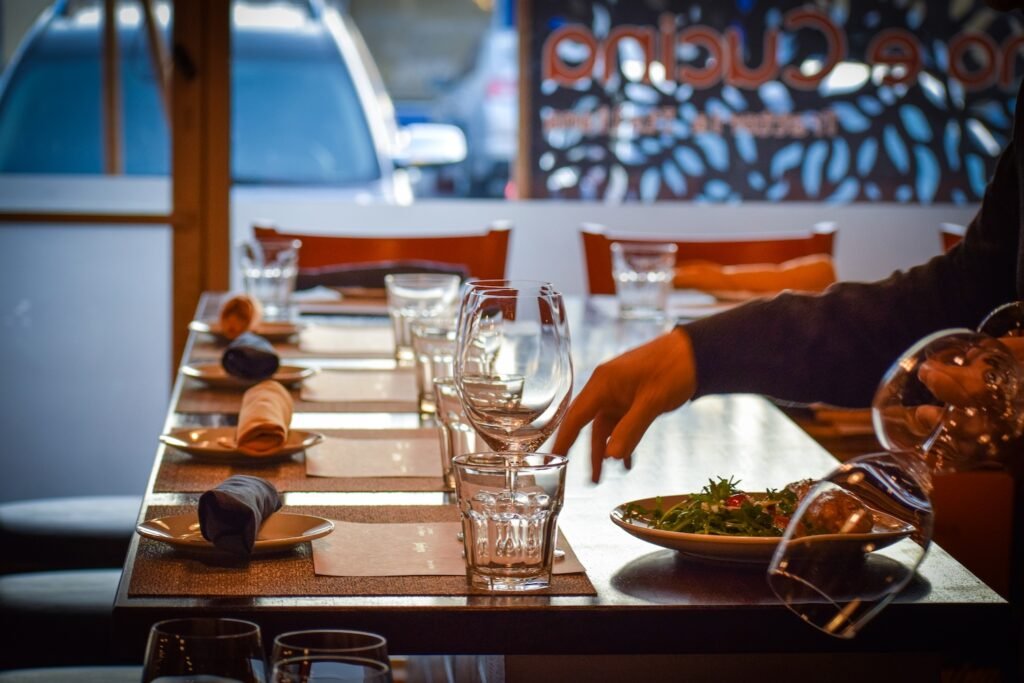 I have been writing about Vino e Cucina in bits and pieces over the past few years, often including them on my Underrated Restaurants list because they deserve so: It was food that reminded me of my grandfather Natalino, who was born in Rome, and of the way in which he made certain every meal was a sharing of experiences and love.
But now, I mostly write about it because, after being to Italy proper, Mottola's explanation of why he emphasizes "Italian hospitality" makes much more sense.The situations he describes and the words he uses—patience, explanation, origin, taste, time—now clearly echoed many of my experiences in Italy, particularly one in Florence.
Amid an absolutely jam-packed lunch hour in a space specializing in porchetta and pasta, an American couple stopped a server mid-serving to ask, "How long the wait will be?" The server, smiling sarcastically, gestured to a nearby table and said, "Would you like me to ask them how long they will take to enjoy their meal and time together? I won't. It could be ten minutes. It could be two hours."And away she danced, grasping the very plate of porchetta that was destined for my table, before returning to her duties.
Italian hospitality is, in all its roots, about time—or, more appropriately, about ignoring time: Eat your food patiently, sip your wine often, and use both to create dialogue—make your meal part of life's "dolce far niente," a pleasant idleness that is antithetical to American dining out.And this is what makes Vino e Cucina such a hidden gem: There is the fact that, for the most part, East Long Beach has been a haven for corporatized food. One can easily point to the success of the Long Beach Exchange as a direct middle finger to that corporatization: For the first time in decades, East Long Beachers had a place to dine that wasn't a drive-thru or major chain.
And food is a huge part of Vino e Cucina's hospitality
But credit should be given where credit is due—and long before Long Beach Exchange, Mottola and his restaurant family have been serving up classic Italian dishes whose simplicity but quality remain unchallenged in a part of a city desperate for ambiance, connection, and cuisine.
Take Vino e Cucina's cacio e pepe, the core Roman pasta dish—there are four pillar Roman pasta dishes: carbonara, amatriciana, pasta alla gricia, and cacio e pepe—famed for being nothing but four ingredients: spaghetti (or bucatini in some places), Pecorino Romano cheese, freshly cracked and toasted black peppercorns, and pasta water.
The result is a cacio e pepe unrivaled in the city, where this is not an ounce of dairy but a perfectly creamy plate of handmade spaghetti, drenched in the saltiness of the Pecorino and the herbal kick of good ol' black pepper.There are other plays on subtlety that create wonderful dishes, like a paccheri special where the massive tubes—think rigatoni on steroids—become containers for a saffron cream sauce that is light on the cream and heavy on the flavor, the ocean-ness of the shrimp meeting the saffron.
Simply put, a beautiful dish.
The return to simplicity with a lightly fried barramundi—in lieu of branzino due to product shortages and, in all frankness, a stellar choice in its replacement—where kalamata olives and chunks of San Marzano tomatoes are used on top aside a perfectly peppery and citrusy arugula salad. A dish easily found from Venice to Naples.Or back to those fiori di zuccas, easily the best in the city.
Motolla has them shipped from Puglia because, in his words, "everything about the flower tastes different because of Puglia's terrain and preparation." And he is right: Surrounded by a light, fluffy casing and stuffed with mozzarella, these earthy, floral delights sit atop their house made pesto and ricotta. The result? A quite possibly perfect appetizer.
And while I can go on and on about the food, for me, genuinely, I always return to Mottola when it comes to Vino e Cucina: His presence, his knowledge, his hospitality. "Tranquillo," he told me when I would have the piece up as soon as I could. "How about another glass of wine?"
Dolce far niente indeed, mio amico.
Vino e Cucina is located at 4501 E. Carson St. in Suite 105.