Since opening in 2017, Knead Donut owners and father-and-daughter team Huey and Amy Behuynh have introduced Long Beach to not only its best donuts but to the way in which the Cambodian community has influenced donut making region wide—and now, they are expanding their donut-shaped footprint by opening a third location in Cerritos.
Amy noted that their uncle will be heading the Pacific Coast Highway location at Clark—the brand's second shop that opened in 2020—while her and Huey take on duties bouncing between the flagship location on 7th and the new Cerritos location on South Street.
When it comes to Knead, it goes beyond their masterful Tiger's Tail, a twisted strip of chocolate cake intertwined with their yeast-based dough, is nothing short of addicting; the sweetness of the chocolate pairs wonderfully with the sourdough-y flavor of the yeast dough.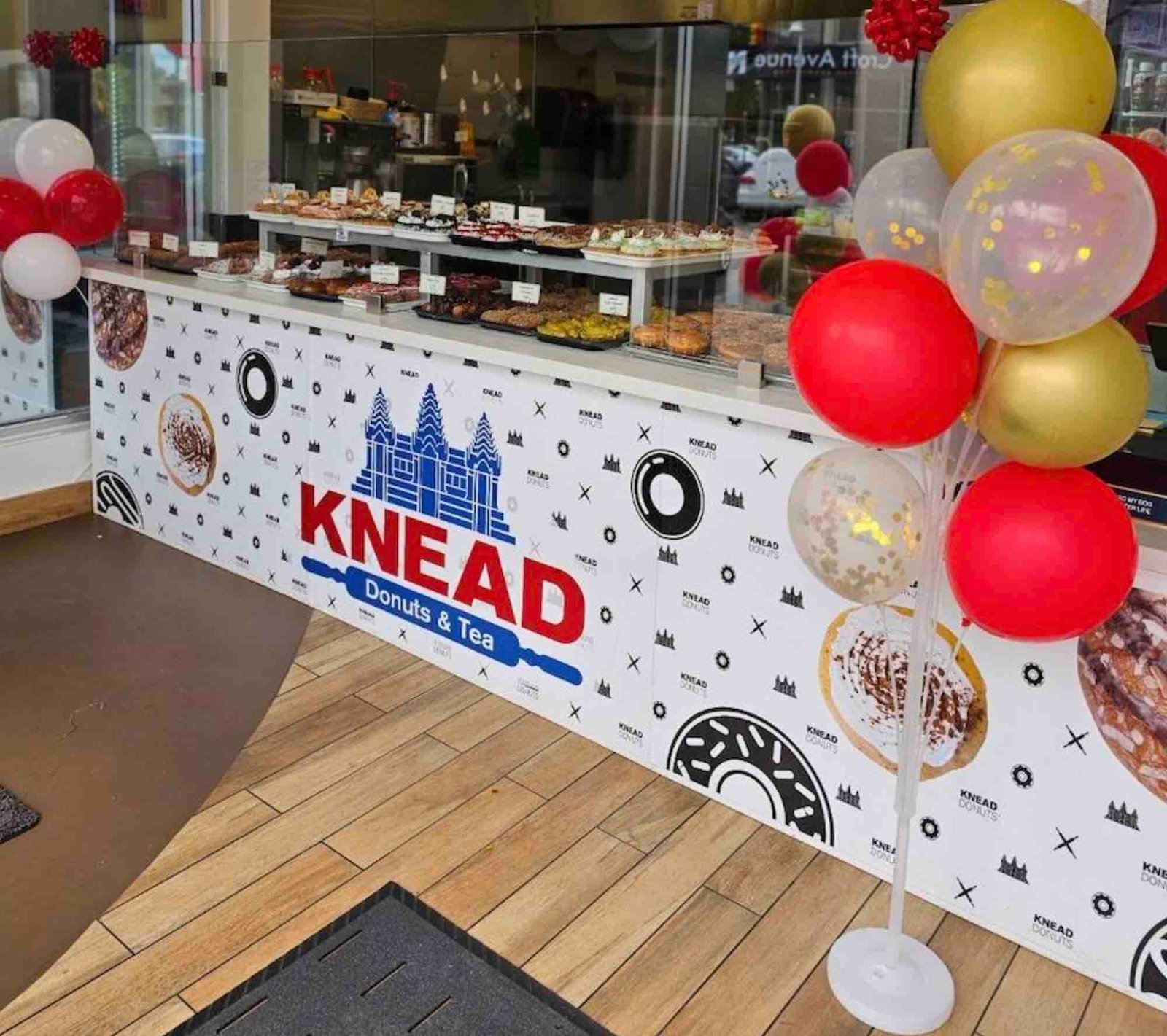 Or their crème brûlée donut, a cream-filled round wonder topped with caramelized sugar that gives the I-have-to-get-out-my-spoon crack of the French dessert's traditional topping paired with the creaminess hidden underneath. (And go with the Thai tea filling—promise you won't regret it.)
And that blueberry donut, the best in the region.
It is the role the Cambodian and Cambodian-American community have played in shaping our food.
Donut making has a rich history in Cambodian culture and, therefore, a rich history in Long Beach given the Cambodian community's extensive influence on local culture after escaping the Khmer Rouge to build new roots here. It became a way for these immigrant families to sustain the future of their children while assimilating into a culture they were never intending on assimilating into, with leaders like Ted Ngoy becoming outright food legends through sweat equity and, more importantly, a desire to find a better space for themselves.
Just like the bowl of noodles from the Noodle Shack and just like those wings from Shlap Muan and just like that bowl of nom p'jok from Crystal Thai Cambodian, having a donut from Knead is also having a piece of cultural resilience and rebirth. It's beautiful. And damn tasty.
Knead's new location in Cerritos is located at 11405 South St.