Fans of the long-shuttered Buffalo Exchange retail space in The Shore have reason to celebrate: In a massive expansion across nearly every part of the U.S., Japan-based high-end reseller 2nd Street will be opening its first Long Beach location (and its sixth L.A. County location, following already-opened stores on Melrose and in Torrance, Sherman Oaks, Pasadena, and Santa Monica).
However, unlike Buffalo Exchange—whose location in the Shore shuttered in 2020 and, in all frankness, really resold anything its employees found worthy, brand name or otherwise—2nd Street is an authenticated reseller, having opened in 1996 in Japan and now hosting over 700 storefronts on the island alone.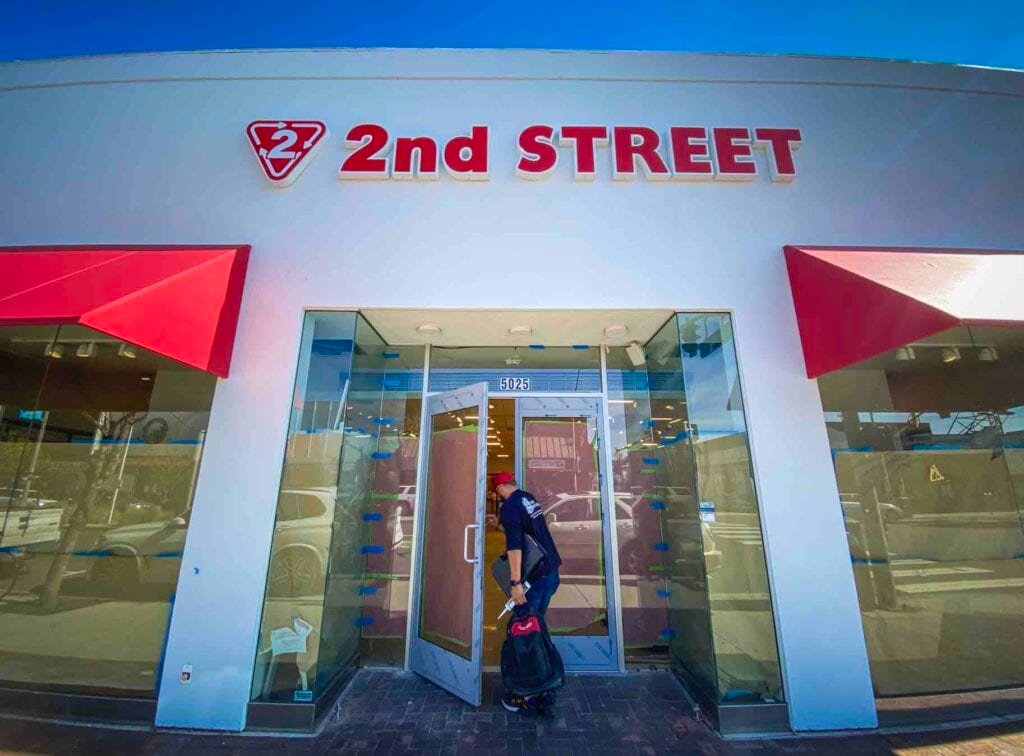 And that means high-end names—think everything from Bottega Veneta and Balmain to Masahiro Miyazaki and Marni—that have a strict process of assuring they're not knock-offs. The store even has a strict "Brands We Refuse to Accept for Resale," and yes, they include some of the fashion world's biggest names. (For example, they only accept bags and wallets from Louis Vuitton, Chanel, Dior, Fendi, Prada, and Gucci—likely because these brands have multiple brand off-shoots that are more affordable.)
The expansion across the country has been almost blitz-like since opening its first U.S. store on Melrose in Los Angeles in 2018: From Atlanta and Portland to multiple cities in Texas, the store's USA umbrella is expanding and expanding quickly after being featured by both Vogue and Harper's Bazaar as one of the world's leading resale chains.
2nd Street will be located at 5025 E. 2nd Street in Belmont Shore. It is expected to open within the coming weeks.