If there is one thing to be said about the year of 2023, it is that it already feels distinctly different than the past year: Most optimistic, with owners and chefs alike owning their resilience, and new business bringing hope to a triptych of years that felt like anything but.
Given that, we have an onslaught of new food that is on the books to come into Long Beach, from formal and unique restaurant spaces to chains that the city has long yearned for, it's time for a list of Sure To Open to Maybes.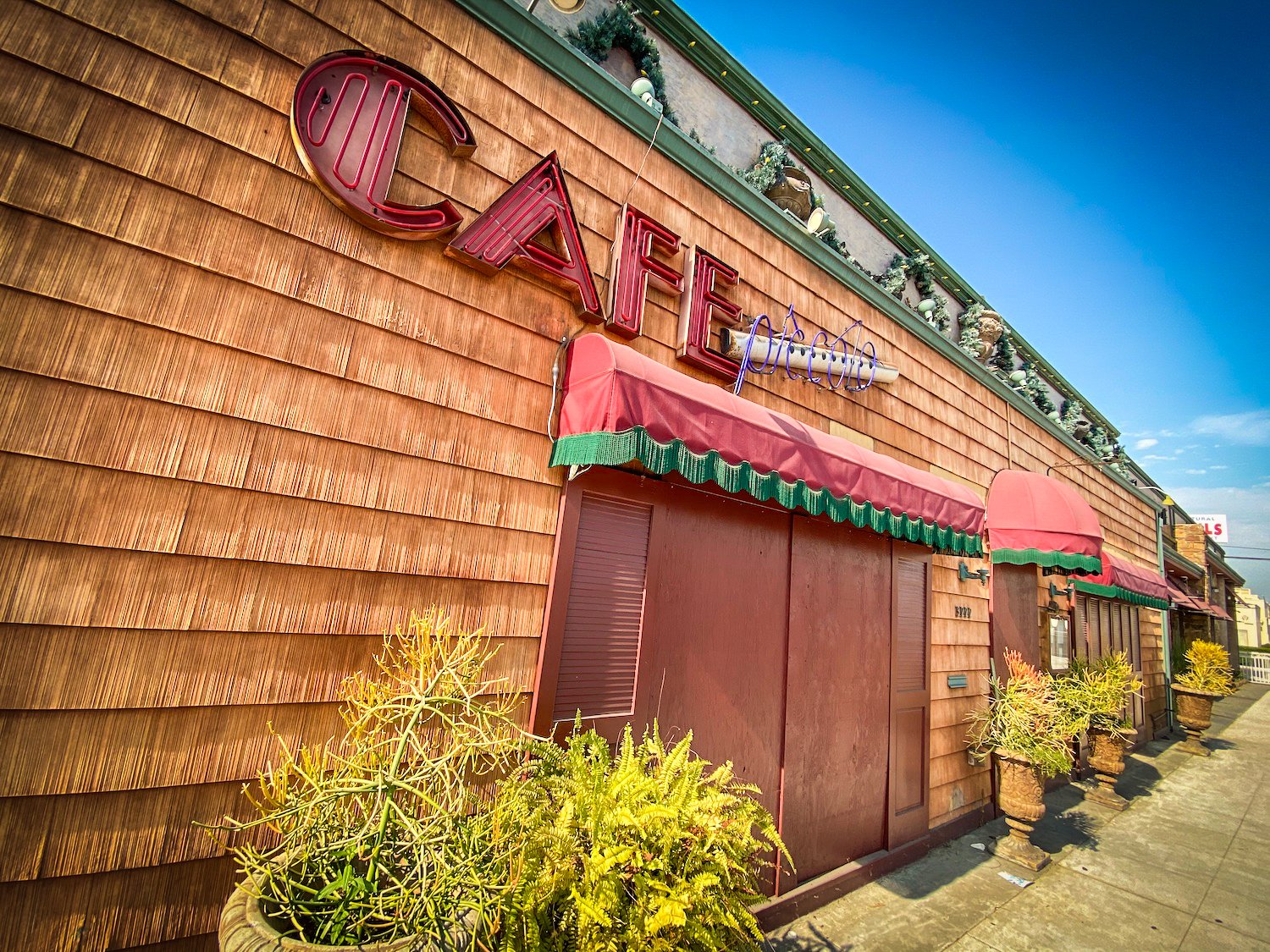 Ackee Bamboo Jamaican Cuisine
3222 E. Broadway
There is a frank reality that is inherently connected to Leimert Park legend Ackee Bamboo opening another location in Alamitos Beach: The representation of Black food in Long Beach has dwindled along with the Black population itself—but for Blacks and non-Blacks alike throughout the city, the cuisines of the Caribbean, Africa, Afro-Latin America, and elsewhere are not only wanted locally but directly sought after by those locals in other cities.
After Cafe Piccolo closed their space on Broadway following decades of service, the owners of Ackee Bamboo Jamaican Cuisine announced their move-in last year. Owners Marlene Sinclair-Beckford and Delroy Beckford told me earlier this year that, praying construction follows through as planned, the restaurant hopes to open in May.
"We are definitely looking forward to opening in Long Beach," said owners Marlene said. "Though venue is under construction, it's likely possible that the restaurant will open in May."
What does that mean? Hopefully by May, the stomachs of Long Beach will be filled with everything from jerk chicken and fry dumplings to ackee and salt fish and curry goat.
L'Antica Pizzeria da Michele
4611 E. 2nd St.
When restaurateur Francesco Zimone of the famed L'Antica Pizzeria—whose motherland brand and location was the heart of the Italy section of the popular book and movie, "Eat Pray Love"—announced he was expanding his presence in the U.S., it came only a few years after opening his Hollywood location.
And to much of everyone's surprise, one of the two California expansions included a location in Long Beach, taking over the former Papalucci's space at the westernmost edge of Belmont Shore's stretch of businesses.
When will this all go down? Well, it all depends on further construction, permitting, and testing the kitchen (as they will be bringing in a fire oven built in Italy). Back last summer, Zimone guessed January or February of this year, but that is looking more spring or early summer.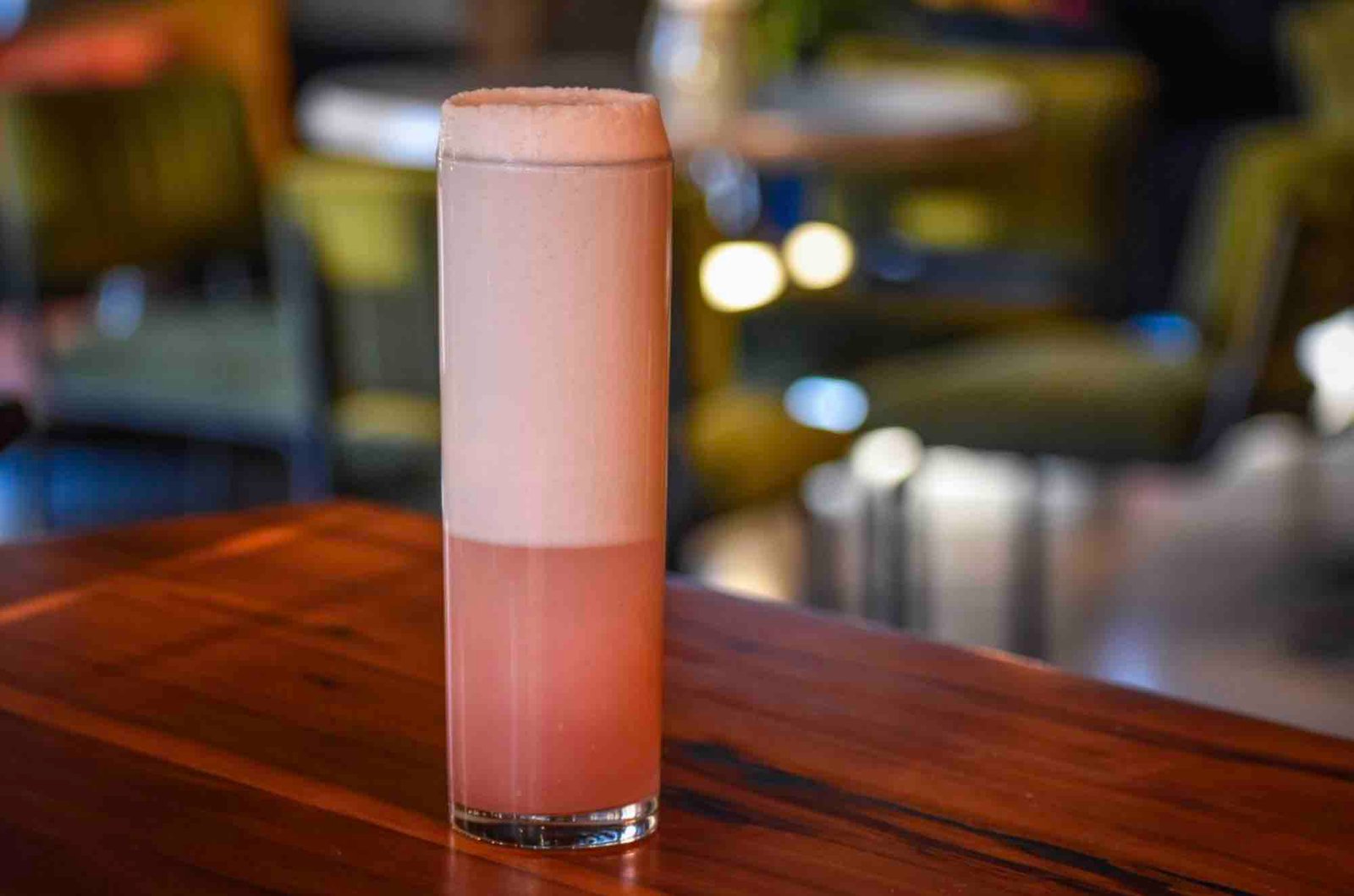 Bar Envie
4000 E. Anaheim St.

The space at the southeast corner of Anaheim Street and Termino Avenue has not fared well since The Red Leprechaun had successfully made the space a neighborhood restaurant but eventually closed: Tennessee Jack's followed, a pair of liquor store owners stepping into the world of food hospitality and, with it, bringing a string of chefs coming and going, a reputation of rowdiness, and an overall middling appeal.
With this, restaurateur Geoff Rau and Chef Carlos Jurado of Selva—the Colombian-inspired space just a bit east of their new concept on Anaheim, one which was recognized by the Los Angeles Times as one of the best restaurants in the region—saw opportunity.
Enter Bar Envie, now in its soft opening phase—so please, if you patronize, be considerate that they are in their testing phase—and slinging out New Orleans-inspired grub and drinks. From fizzes and sazeracs to muffulettas and fried frog legs, it is a welcomed departure to witness Jurado flex in his talent in other cuisines.
My suggestion, if I may be a bit ahead of my full profile on them that should drop next week? The fried bologna sandwich, a simple masterpiece that is as nostalgic as it is delicious.
Zankou Chicken
2590 N. Lakewood Blvd.

In the world of chains, few have the reputation of Zankou Chicken, the famed Los Angeles-based chicken chain that has built up a cult-like following over its nearly four-decade-long existence
And it will finally open a location in Long Beach.
Taking over the second, easterly suite at 2590 N. Lakewood Blvd., the plan when it was first announced back in March of 2022 to have it open before the major holidays, according to a marketing representative with the company; that has now been pushed to spring of this year.
Breakfast Republic
5313 E. 2nd St.
The insanely popular SoCal chain that is Breakfast Republic—with locations stretching from San Diego to West Hollywood—will be opening its first Long Beach location in Belmont Shore at the former Boubouffe location.
The, as you guessed it, breakfast-centric space will join the locally-owned, westerly Let's Yolk About It in a bid to create competition at the other end of Belmont Shore's business stretch.
From adaptogenic antioxidant shots and bloody Mary variations to breakfast jambalaya and chilaquiles, the Breakfast Republic brand has not specific cuisine or style that it caters to besides the almighty breakfast food category.
Speaking of the Shore…
South of Nick's
5354 E. 2nd St.
Nick's Restaurant Group—the massive, Irvine-based group that is home to mid- and upscale restaurants through the region—has decided to expand its presence in Belmont Shore by providing a sibling to its Nick's on 2nd location, South of Nick's, as first reported by the Long Beach Post.
The group's Mexican concept, which already has two locations in Laguna Beach and San Clemente, will take over the historic building at 5354 E. 2nd St., formerly home to Citibank before it closed several years ago.
While it is certain that Nick's doesn't challenge much in terms of its food—the existing location on 2nd has a menu that has largely remained unchanged since its opening nearly a decade ago—and it is as straight-forward as an American restaurant can be: Excellently made steaks, sides like fried deviled eggs that rarely fail and a butter cake dessert which is one of the best in the city. And while it could certainly elevate with a bit more finesse and a bit more focus, as well as a shift in its layout, to achieve something like the elegance of Arthur J, Nick's on 2nd has been an anchor in a Shore that has constantly changed.
It is likely to be said the same for South of Nick's: Expect above-average pricing for decently made interpretations of Mexican food.
A representative from Nick's Restaurant Group stated they have no immediate opening date pinned down.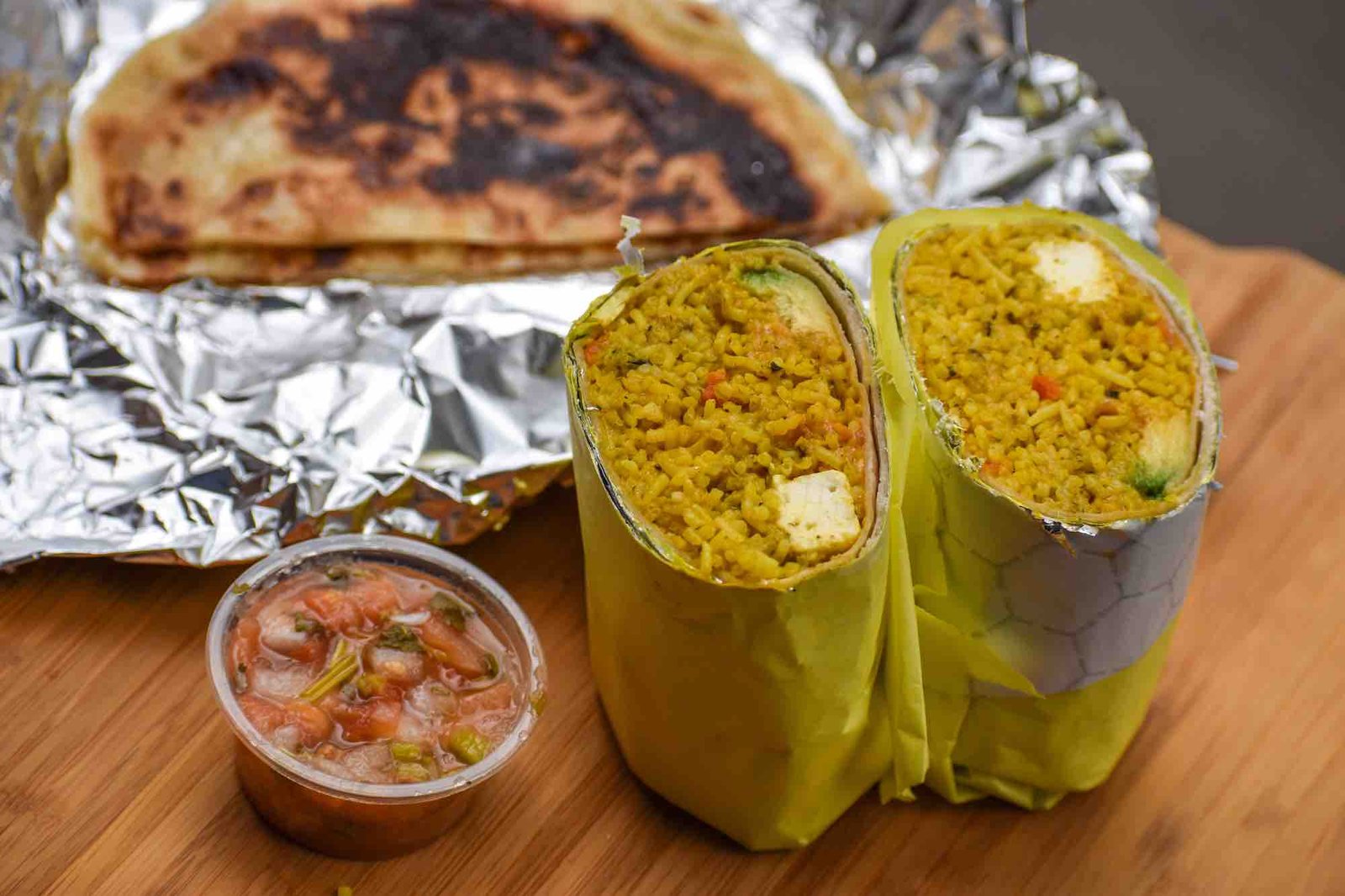 Appu's Cafe in DTLB (or…?)
245 Pine Ave. #130
I would obviously bring in something that is in the works that few know about, right?
Chef Victor Zhou's Next Kitchen is an underrated space—one I've included on my underrated restaurants list and favorite things back in October of 2021—but one that hasn't really connected with DTLB patrons, opening up a conversation with Chef Vinod Venkataraman of the locally famous Appu's Cafe.
The move—while still in discussion but likely to move forward according to the cafe's staff—follows Appu's Cafe being named one of Yelp!'s best spots in the nation, an honor that shouldn't be dismissed because the food at Venkataraman's definitely-Indian-kinda-fusion restaurant hidden in the Woodruff Medical Offices over on the east side, is one of both simple quality and contagious affection.

It serves up some of the best quality vegetarian food in the city and Vinod's wife works as a doctor in the building so they can both promote health through food and direct care: a win-win no matter how you dice it.
And to have things like his mighty Maharaja burrito—a carb-on-carb masterpiece—and samosa chaats—one of the best versions I've ever had—and paneer tikka masala, and their soups and and and…
It's going to be wondrous.
Mad Dumplings
5718 E. 7th St. #B-7
Tucked into the Bixby Village Plaza retail space near CSULB and the VA Hospital, right between Uncle Fung's Borneo Eatery—an underrated gem if there ever was one—and Afters—an overrated-but-one-can-dig-it-if-they're-high gem if there ever was one—will be Mad Dumplings, a befitting addition given the dumpling shop's massive online presence and cult-like following.
Founded in 2016 by budding entrepreneurs and college friends Fen Yi Chen and Edwin Lee as a food truck, their business blew up after Andrew Zimmern of Food Network named them the best food truck in SoCal in 2018. Following the success of that national blow-up, they opened their first brick-and-mortar in Irvine last year.
And now they're taking on Long Beach.
What to expect? Handmade dumplings of every sort, from the traditional to the very American, meaning a breaded and deep fried dumpling stuffed with mac'n'cheese.
Altar Society Brewing Co.
230 Pine Ave.
A wedding venue meets brewery meets local hangout in a historic, former Masons Lodge building?
Yes, that is what Altar Society Brewing Company plans to bring to Pine Avenues's former wedding venue (and, for the old folks in the room, the sole Z Gallerie to exist in our city).
A surprise to few: Owner Jon Sweeney has been working on this since pre-pandemic and plans to keep the space, well, a venue, specifically for weddings, but also open it up when events are not occurring to act as a tap room with some bites (think New York-style pizza, some sandwiches).
Perhaps just as cool is the space it is in: Built in 1903 as a Masonic Hall, it's three-story facade is one of the most unique on Pine, bringing in a brick-and-glass meets light wood vibe that is quite perfect for the concept.
Look for my full feature in the coming weeks.
Epic Wings
4498 Atlantic Ave.
After serving San Diego for four decades, Epic Wings is ready to make its second dive into Los Angeles County by opening up a shop at Atlantic Avenue and 45th Street in the Long Beach neighborhood of Bixby Knolls, shortly after opening a location in Northridge.
The move comes as a warm welcome after Cali Shrimp & Wingz—Long Beach's stellar and locally owned wing joint that occupied a space at the northwest corner of Orange Avenue and 10th Street—closed up shop mid-pandemic, leaving us with, well, Wing Stop and Buffalo Wild Wings.
While somewhat corporate-y, Epic Wings is beyond the nationwide stretch that Wing Stop and Buffalo Wild Wings hold, still managing to maintain a stronghold on the San Diego food scene in terms of what locals recommend for wings despite having over 15 locations across the San Diego area (with a newly minted Arizona location in Glendale.
Ham n Scram
4004 E. 7th St.
Orange County breakfast staple Ham 'N Scram will be opening a location at 4004 E. 7th St., at the southeast corner of 7th Street and Termino Avenue—something I am pretty damn sure the kids at Wilson will be happy to finally have an alternative to 7-Eleven.
Opening in 2010 by father-and-son duo Forrest and Jeremy Frederick in Westminster, the tiny-but-mighty shop built up a name for itself around its breakfast burritos—led by the space's profuse use of their bone-in, smoked-on-site ham—building a local, cult-like following.
While they were expected to open in December of last year, it look like a spring 2023 opening is more likely.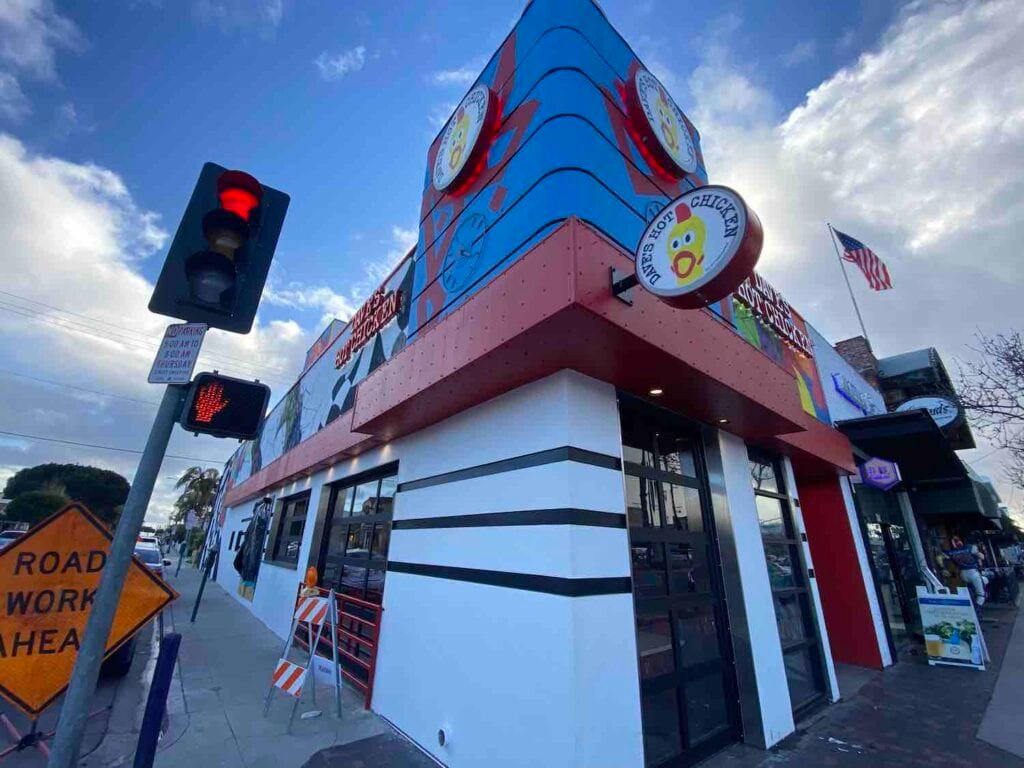 Dave's Hot Chicken

5246 E. 2nd St.
Dave's Hot Chicken will be opening their Belmont Shore location as it takes over the former Peet's Coffee at the southwest corner of 2nd Street and Covina Avenue.
Born out of a parking lot in East Hollywood in 2017, the brand—the brainchild of Thomas Keller-apprenticed Chef Dace Kopushyan and some friends—has since exploded across the entire nation, with locations spanning from the East Coast to Vegas to the Pacific Northwest.
The brand already has multiple locations throughout the Southland, including a Lakewood shop it opened mid-pandemic.