Angeleno vegan restaurateur Tina Louise—a third of the trio behind Sugar Taco, the other two ladies being Jayde Nicole and Nia Gatica, which opened their first Long Beach location earlier this year—is ready to make her debut as a deli owner: The Plant Butchers, neighboring Sugar Taco at Broadway and Magnolia Avenue in DTLB, will open October 1.
Louise's plans for the space are ambitious, from a full array of vegan meats and cheeses to sandwiches and canned sauces—a welcomed addition to a scene that includes vegan pioneers like Seabirds and wildly inventive creatives like Chef Soozee Nguyen from Wild Chive.
And when we say "full array," we mean full.
Vegan meats to be included from the space are Italian and breakfast sausages, maple bacon, hickory smoked ham, sliced turkey, shredded chicken, sliced roast beef, pork tenderloin, carne asada, pepperoni, and Italian-style meatballs.
Dairy-free cheeses to be included are smoked gouda, American aged cheddar, mozzarella, feta, goat cheese, ricotta, Swiss emmental, and truffle brie.
Vegan sauces include a cheddar cheese sauce, chipotle-lime ranch dressing, blue cheese dressing, truffle alfredo, arrabbiata, and more.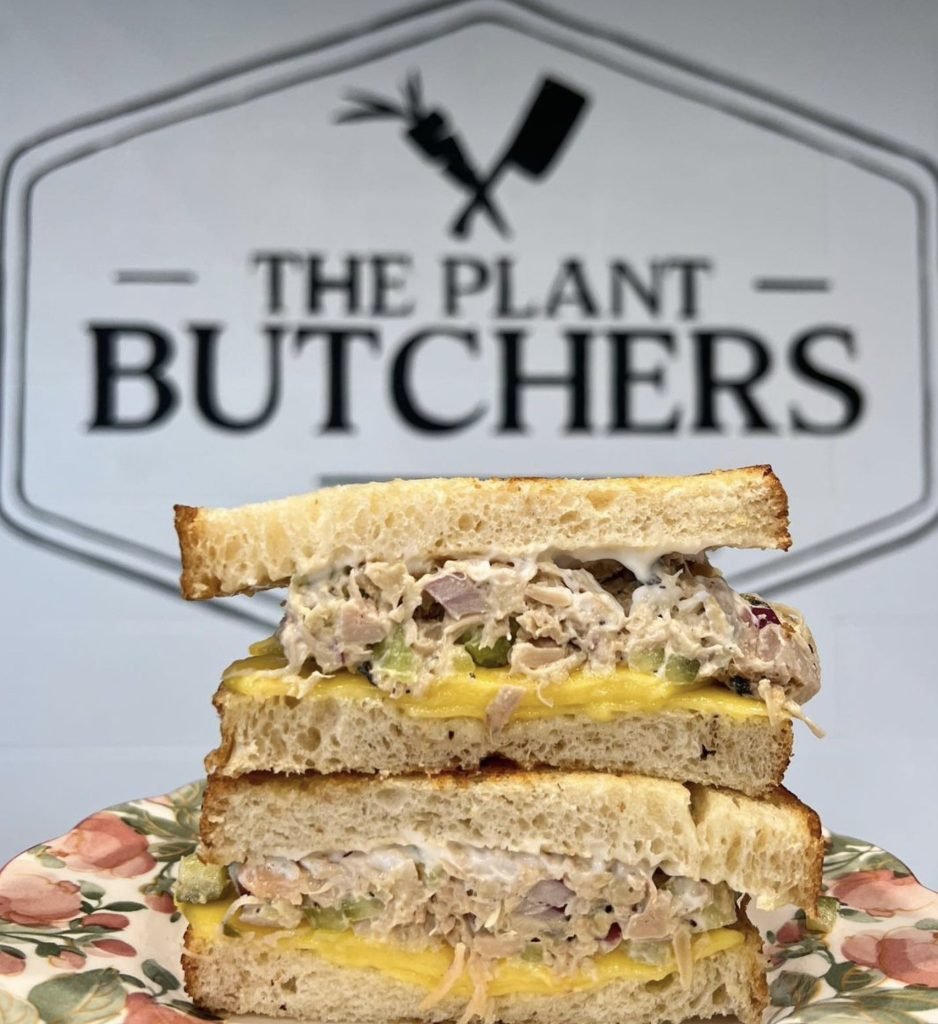 The main philosophy? As told by Louise on her website:
"We understand the draw to animal products. Most of us were raised on them. For many of us, they are culturally significant, ingrained in our family traditions, celebrations, and childhood memories. At The Plant Butchers, we create a way to continue those traditions, without all of the harm that animal agriculture entails. We believe food should be good for us and the planet."
The Plant Butchers will be located at 500 W. Broadway.