Missed previous Intel updates? We got you covered, boo: Click here for the full archive.
Long Beach Food Scene Intel is a series from Brian Addison that will recap food news throughout the city, both news that needs just a quick mention or repeated news where you might have missed the full features.
---
Marlena soft opens in Naples
The Mediterranean-inspired Marlena—which announced its opening earlier this year, saying it would take over the former Russo's space in Naples after it closed in 2018—has officially opened its doors, offering a cafe that operates from 9AM to 5PM daily while opening for dinner service from 5PM to 10PM Sunday through Thursday and 5PM to 11PM on Fridays and Saturdays. The opening was flanked by a soft opening event on Oct. 2, highlighting the space's dinner menu which includes everything from wood-fired pizzas and proteins to handmade pastas.
---
Beachwood's much anticipated taproom at 2nd & PCH opens
After first announcing their taproom that was to open at the 2nd & PCH retail complex back in April of 2022, construction of the site had largely been complete for months with no movement on opening its serving windows—until now. Officially opening on Oct. 5 at 11:30AM, the taproom now gives the brewery a base in three major parts of town—DTLB, Bixby Knolls, and Alamitos Bay—while also extending its connection into Orange County—they opened their pizzeria in Huntington Beach earlier this year and 2nd & PCH is known to have a decent chunk of its clientele come in from the south. The taproom is open Monday through Saturday from 11:30AM to 8:30PM and on Sundays from 11:30AM to 7:00PM.
---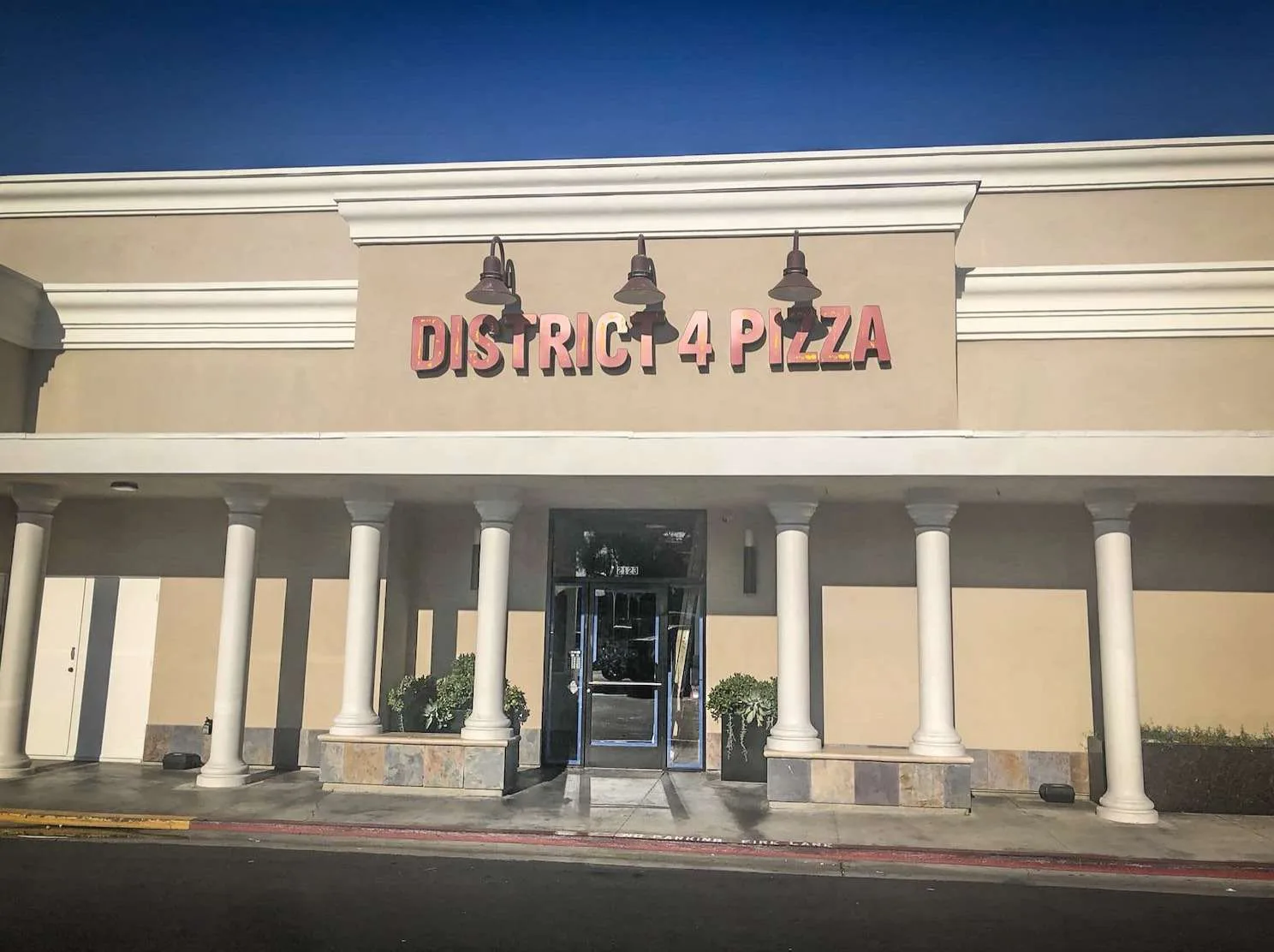 District 4 Pizza officially opens in East Long Beach
District 4 Pizza has formally opened its doors at 2123 N. Bellflower Blvd., taking over the former Ecco's pizzeria and further expanding the city's stellar pizza scene. They expect a formal grand opening in the coming weeks but expect classic Italian-American-style fare.
---
Coffee Drunk to open location in Bixby Knolls
Coffee Drunk—the coffee shop which first opened on 4th Street in a former vinyl shop and then opened a second location in Cal Heights—will open a third location in Bixby Knolls.
---
ICYMI: Padre and Mezcalero owner to take over Lupe's in DTLB
Downtown Long Beach officially has a reason to celebrate: The former Lupe's space at 3rd Street and The Promenade, which has been shuttered since January of this year, has officially signed on a new tenant—and it's from folks who have long been a staple in the DTLB scene. Click here for the full article.
---
ICYMI: Northern Cafe soft opens
The much-anticipated Northern Cafe—the largest chain restaurant of loved'n'respected Chinese restaurateur Betty Ren—has soft opened in Belmont Shore with a limited menu. Click here to read the full article.