In Italy proper—as with other countries that have not massively factory-ed their farming, patented their agriculture, and corporatized their casual food—locals and natives are kept amazed at the amount of American tourists fascinated that the ingredients from the plate they ate was made with things sourced directly from within the region.
For Michael's on Naples General Manager Massimo Aronne—an Italian native himself who began his hospitality in career in Italy before emigrating from Ligueria to here in Long Beach to open Michael's 15 years ago—bringing that sense of regionality and, more importantly, the knowledge of where your food comes from was essential.
"People should care about and know where their food comes from—that is an ideal that will never age or go out of style."
Since fully reopening in February, the famed and lauded Naples space has altered its menu three times to reflect season, ingredients, and innovation—with a wine list curated by Aronne and a food program steered by longtime Executive Chef Eric Samaniego.
"You know, when we opened, there was an expectation from Italian food that was so different from home," Aronne said. "They were expecting Buca di Peppo when we first opened but they soon grasped what we were trying to achieve."
Long before labeling the ranch of your protein or the farm of your vegetables was common—well, even before "farm-to-table" became an all-too-common catchphrase now abused by nearly every trendy restaurant in the region—Michael's on Naples was working with local farmers, sustainable and ethical ranchers, and regional purveyors for a sourcing that mimicked Italian foodways.
And with it, introduced the idea that people—particularly Americans—should care about where their food is from and how it is procured.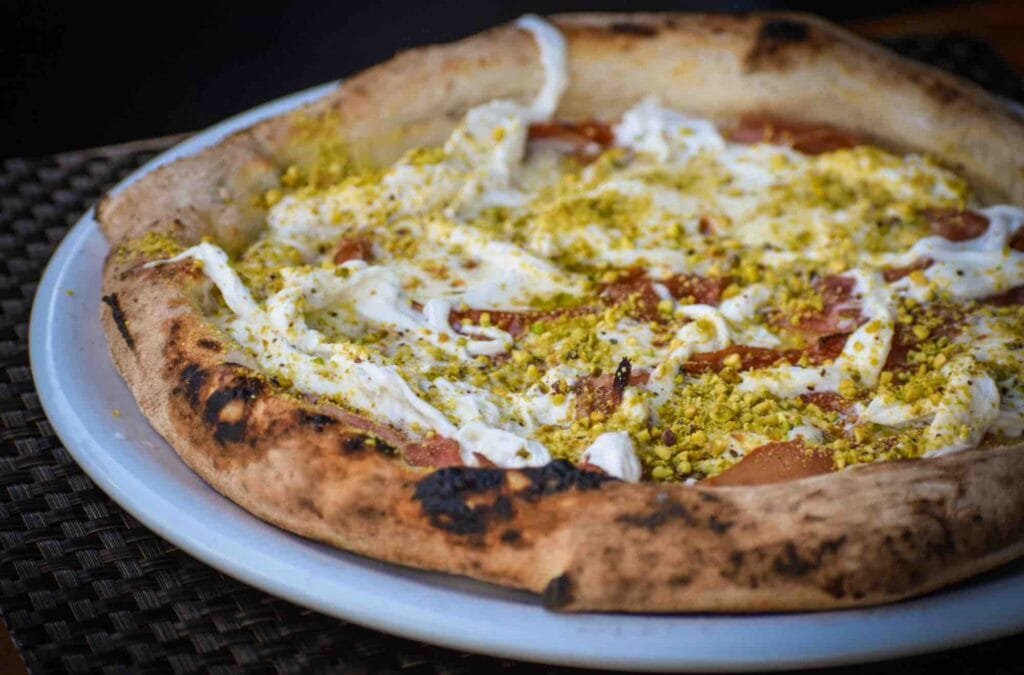 "It still remains a learning process," Aronne said. "We have such a variety of people—it's not just the Naples crowd but people visiting from places across the entire region; it's very mixed with many new people—and those new people are important to us. They typically order a dish of pasta, right? And yes, they are spending $25 on it—but when they taste it, experience it perhaps with a glass of wine I've chosen, sit on our rooftop, they start tasting the freshness and craft. And hopefully the next time they come in—for a birthday or they are just splurging—then they really begin to get what it is we do."
Olive Garden—for as much as it has done to introduce the Italian food lexicon to the American audience, better or worse—Michael's on Naples is not. And that is something Long Beach needs to not only be proud of but champion.Where "fine dining"—if that is a term that can even be rightfully let alone heavily used nowadays—sits in the space of American, and in particular, Long Beach and Los Angeles cuisine, is an important question. And for both Aronne and Samaniego, there is a balance of accessibility and the maintaining of quality.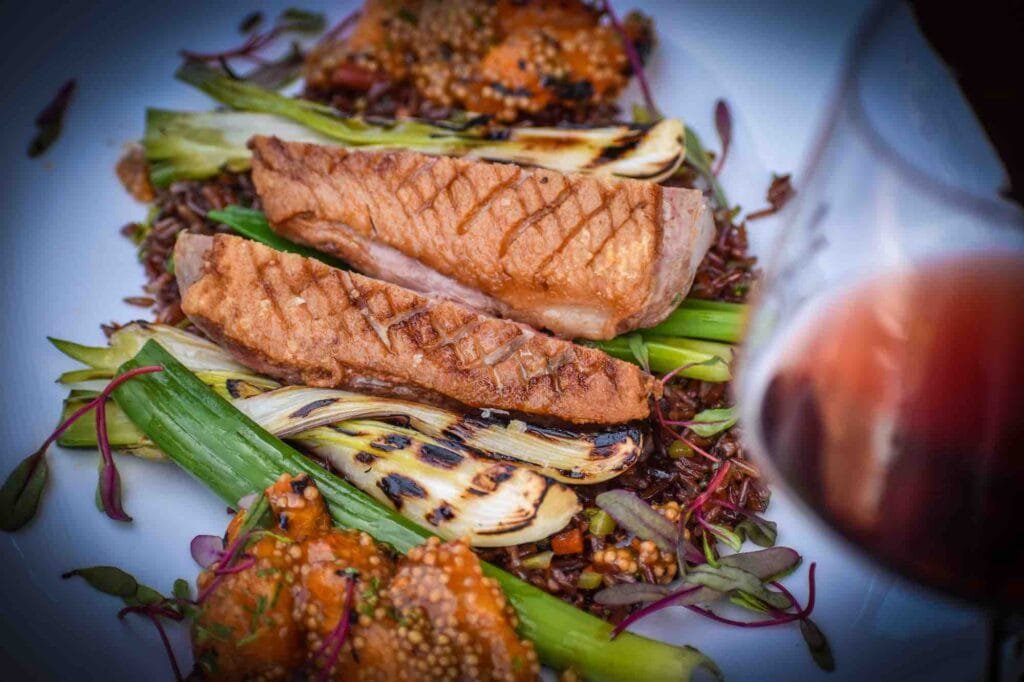 Michael's spectacular negroni list—easily the best in the city, one of the best in the region, and varying from classic and Oaxaca-inspired takes on the Italian classic using Los Vecinos del Campo Espadin mezcal to straight-up, on-tap nitro versions that are as nostalgic as they are innovative—has not a single cocktail above $15, a rarity in the age where craft cocktails and high-end spirits with prices to match rule the day in the world of beverage programs.
"I am no fool in understanding I run and operate a restaurant that is not cheap," Aronne said. "But I firmly believe these experiences should not be relegated to one part of Long Beach or another; perhaps a $14 negroni will bring someone in that hasn't been here before and maybe would not have stepped in otherwise. And perhaps that experience will let them know that, if they did want to experience something special, this could very well be their choice."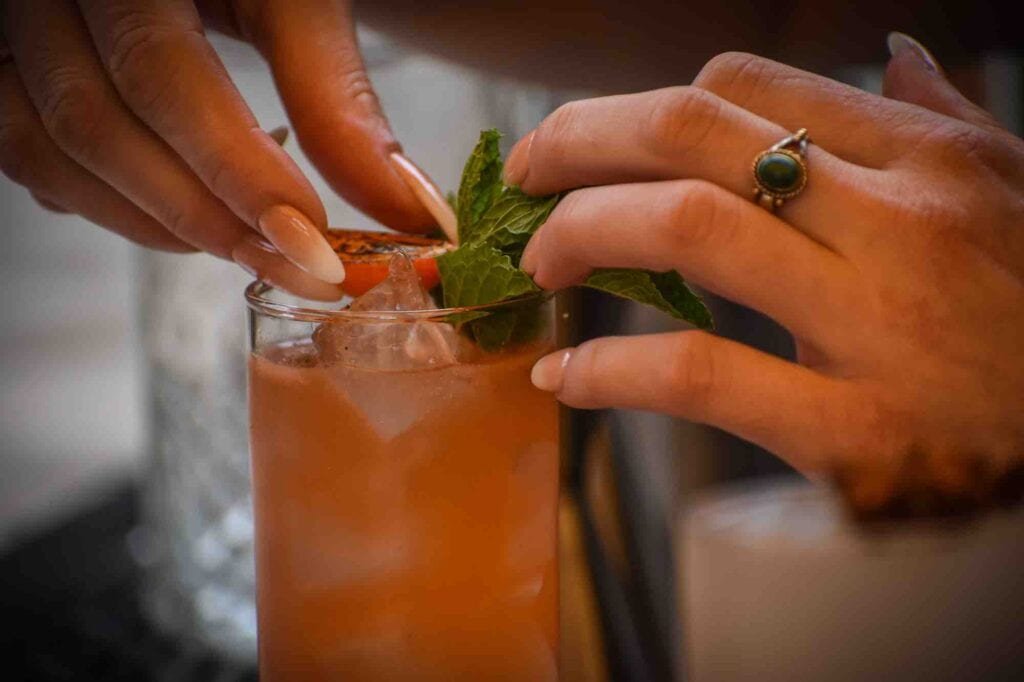 That spirit of accessibility extends to the kitchen: Eschewing the extremely tough if not outright brutal hierarchy of the kitchens of past, Samaniego has taken the ride of the pandemic toward a new ideal of what his kitchen should be and represents.His new tasting menu—sprawled out on many sheets across the table while he was talking, notes and scribbles on nearly every inch of the menu—is composed of not just his own work but the direct creations of his kitchen.
"I was always of the camp that, 'This is my menu, this is my kitchen,'" Samaniego said. "But this was the first time we actually got entirely together and collaboratively created a menu. The first item? That was created by Andy. The pasta dish? That was Christine."
This drop of the guard from Samaniego was spurred by the loyalty of his staff: With the pandemic still reeking havoc on the restaurant industry—from distribution issues and rising costs to rightfully burnt-out employees unsure if they want to return to hospitality—the head honcho has seen that allowing opportunity for your kitchen staff doesn't stifle your own restaurant but allows a growth in ways otherwise unseen.
The result is the witnessing of Michael's presenting some of its finest, most creative dishes in years while maintaining its focus on a strictly Italian joint that harnesses the best of one of the world's most loved cuisines, as well as cocktails that are some of the city's finest (in a space where its spectacular bars, both downstairs and rooftop, are often forgotten as havens of their own).
The boldest of these dishes is Samaniego's play on Chinese peanut chili crunch—what could be argued as Michael's first foray into fusion but something Samaniego is rightfully skeptical to label as such.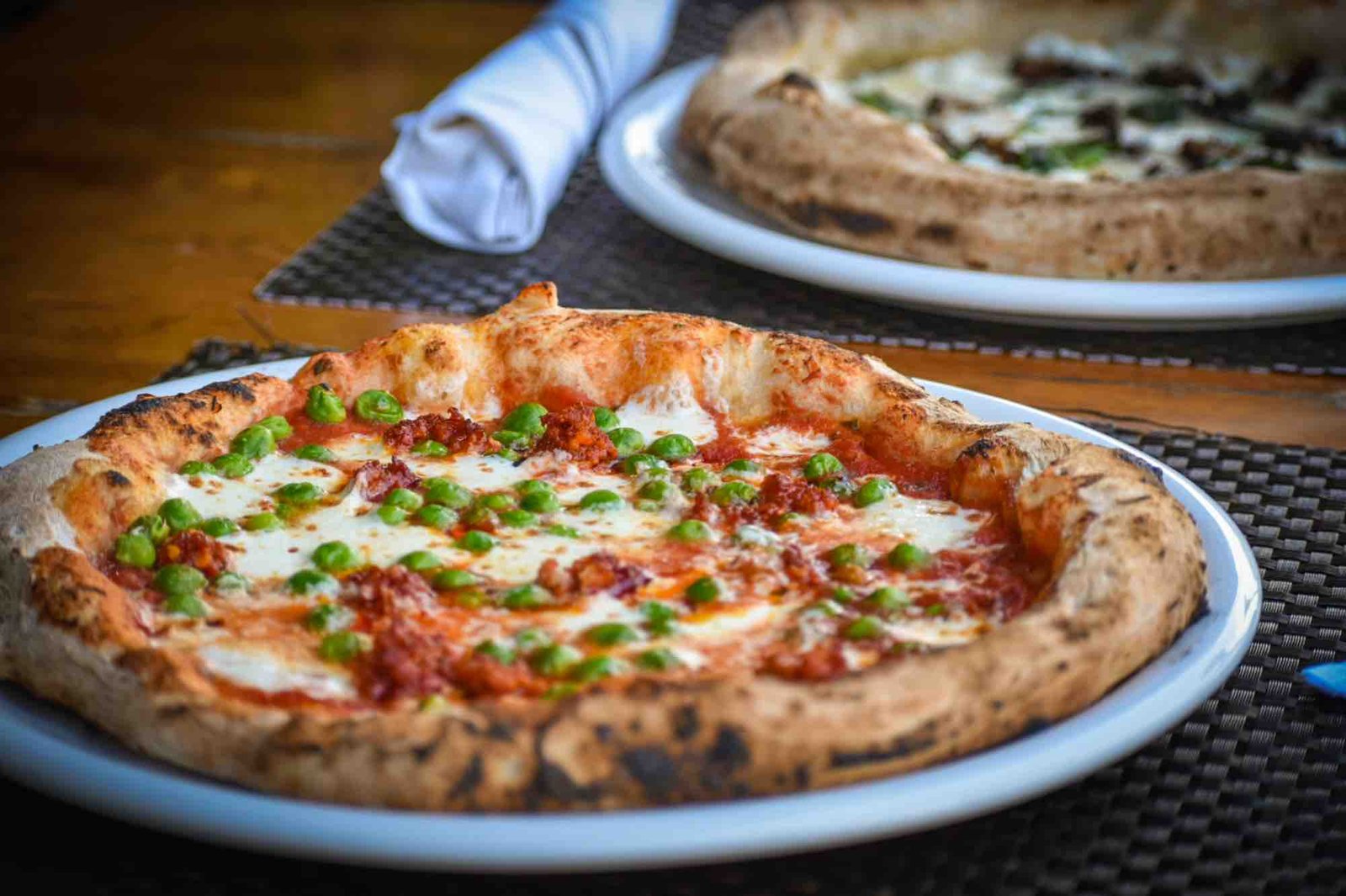 Surrounding perfectly braised-then-charred octopus, the sea creature's meaty wondrousness is met with roasted hazelnuts and the subtle heat of a Calabrian chili oil amid a bowl of cabbage and potatoes. Distinctly Italian yet uncannily not, it is one of the restaurant's most innovative dishes that harken to days when its kitchen was unafraid to proffer up witty but stellar dishes.
Then there's what makes Michael's, well, Michael's: Arguably my favorite dish of the summer because it harnesses the spirit of the season so beautifully, a wide, handmade pappardelle molded into flattened squash blossoms is tossed into little more than olive oil and fresh, quickly sautéed and thin yellow and Italian squash slices. The result is a beautifully looking dish—the bright orange of the squash blossom flowers are met with the equally light greens and yellows of the squashes—that is simplicity as its finest, a dish that I would happily eat on the daily without feeling guilt nor left out of the culinary delights I crave.
There's obviously more—a take on a gin-and-soda dubbed the "Spice Queen" that could easily be both a porch pounder and an elevated cocktail; a roasted duck breast with grilled peaches that reminds you of why Italian cuisine is so widely respected; a squid ink pasta stuffed with uni and potato that acts as an ocean bomb in your mouth; a wine list so spectacularly curated by Aronne that it will immediately reduce the American desire to separate drink from food and instead merge them into a singular experience…
But perhaps the most important thing to reflect is that, in a culinary world which is constantly aiming for either aesthetics—willing admitted or not, a huge portion of our food world is driven by social media-centric food that looks solely good on photo and little else—or overt complexity—we're looking at you, Vespertine—Michael's on Naples has not only maintained an elevated simplicity to its approach with success but has been one of the key cogs in developing Long Beach's palate.
It's a Long Beach classic—one that deserves to be repeatedly visit, be it for just a negroni or the multiple-hours experience that is the chef's tastings. Each experience, be it a half hour or three, is worthy of our patronage. And more importantly, worthy of your worth.
Good food awaits you because we deserve good food—and Massimo and Eric will be happy to guide you along the way.
Michael's on Naples is located at 5620 E. 2nd St. in Naples.