In the world of Long Beach's booming bread and baking scene—from Gusto in Bluff Heights and Colossus in Belmont Shore to cottage masters like Hey Brother Baker and yeasty innovators like Long Beach Beer Lab—there hasn't been a shortage of stellar carb offerings in the city.
If anything, Long Beach is in a local bread and baking renaissance—and Nonna Mercato in Bixby Knolls hopes to take on that renaissance through a definitively California-meets-classic-European-tradition lens.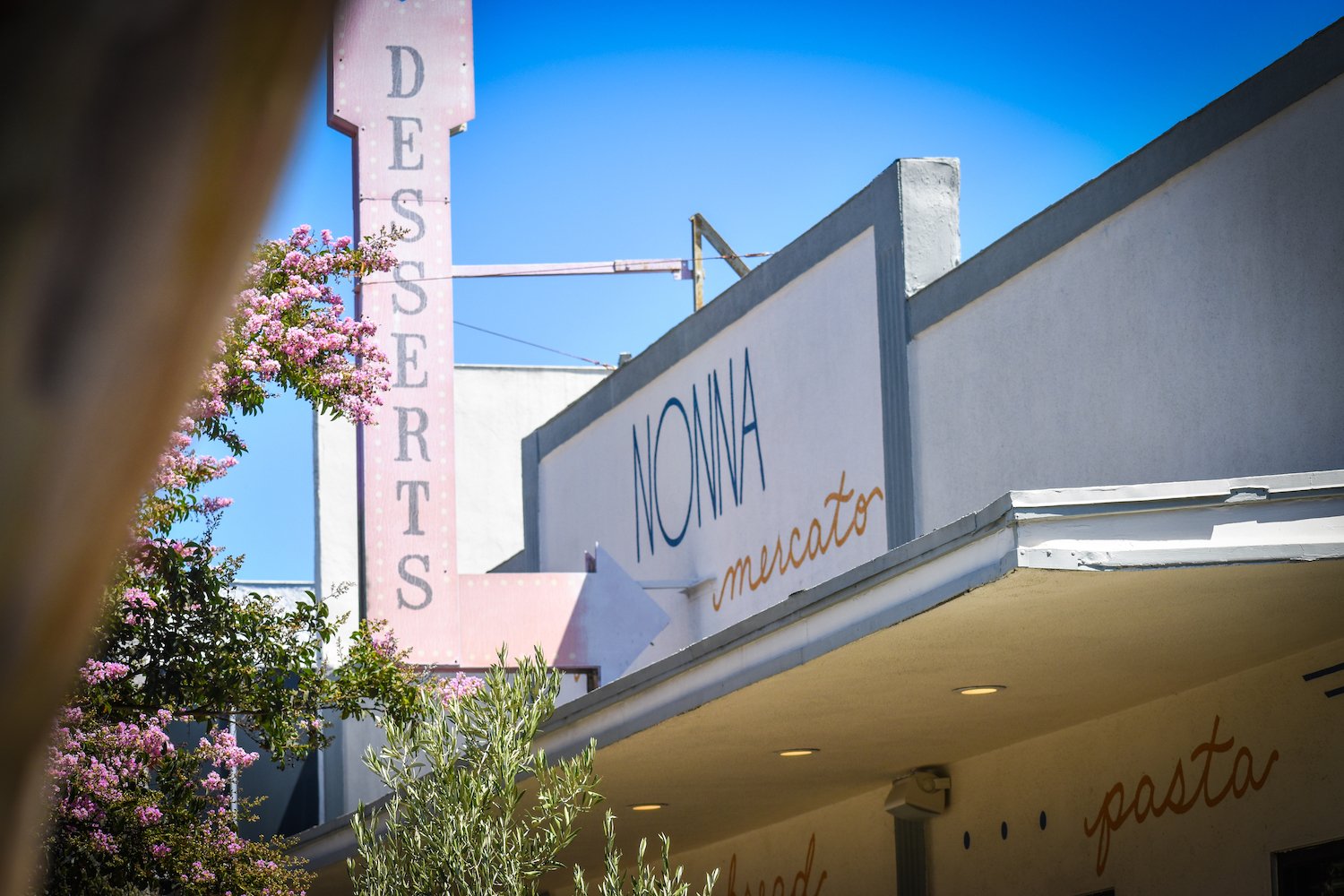 This means simple sourdough baguettes and massive, fragrant olive loaves with wine, as opposed to beautiful challah and beer via Long Beach Beer Lab's bread maestro Harmony Sage and barley conductor Levi Fried.
This means pain au chocolat and croissants served with espresso, as opposed to a masterful, Mexican heirloom corn take on a kouign-amann and a cup of xocolatl à la Gusto's Arturo Enciso.
Bixby Knolls has long had some quality bakeries—the never-fail cakes and pies of Bake n Broil immediately comes to mind—but nothing that provides the sense of a European cafe, where a cup of coffee and a pastry while sitting on the sidewalk are not just common but expected.
It's a return to the very French and very Italian—something Bixby Knolls lacks when it comes to its food scene.
It is the brainchild of Chef Cameron Slaugh and Steve Massis, the team behind the overwhelmingly delectable turnaround of The Attic, who had long dreamed of opening a bakery after Slaugh's bread-making gymnastics was overwhelming the kitchen there—and Nonna is space is where the practical meets culinary romanticism.
Bixby Knolls has had good bakeries and takes on Italian food which are solid—the pies and cakes of Bake n Broil and the pastas of Wood & Salt Tavern immediately come to mind—but the almighty western European market and bistro, the precise kind Berlin Bistro owner Kerstin Kansteiner has attempted to mimic, is something the neighborhood lacks.
In the eyes of Slaugh, the seemingly endless cafes that dot the landscape of France and Italy can also be endlessly romanticized—something he himself did while discovering the almighty bistros and bakeries while roaming through the streets of Marseille in Southern France and Altamura in Southern Italy.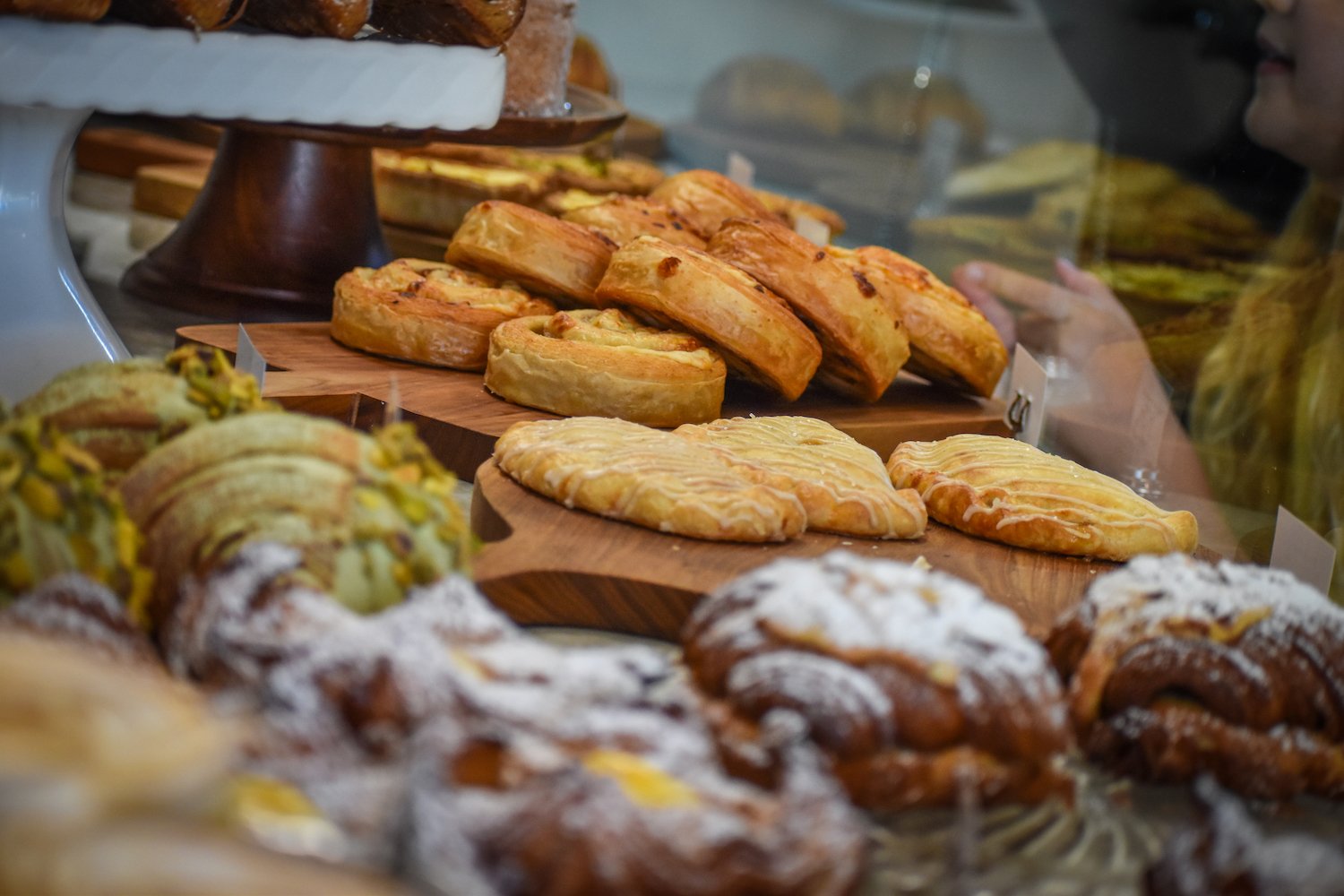 "In all honesty, I didn't get the American obsession with these places," Slaugh said. "But then I actually went and it was like, 'Okay, I get this'—it was an entirely other realm. There's just something magical about it… And I was extremely lucky to experience it when I did: We got out of France a week or two before the entire world shut down because of the pandemic."
For better or worse, the charm of these spaces has been easily and often overly romanticized in the States, resulting less in homage more than theme park-y kitsch. But Slaugh also recognizes the reality of their allure, noting that the aura of warmth and community that sits at their center is not just authentic but timeless.
In the eyes of Slaugh, the seemingly endless cafes that dot the landscape of France and Italy can also be endlessly romanticized—something he himself did on his travels. But he also feels their sense of romance is overtly praised because the aura of warmth and community that sits at their center is not just authentic but timeless.
It is within this grasp of cuisine—both understanding it and questioning it sometimes—that Slaugh's work in Long Beach should be a work more praised as he expands his presence in Long Beach.
And in a sense, Nonna marks the final edge in his triangular Californian badge of honor.
Before coming to California, Slaugh served in the kitchen of the much lauded Eleven Madison Park in New York City—and that alumnus status brought him to the equally lauded and much-loved Los Angeles staple that is Osteria La Buca. Here, Slaugh learned of the culinary wonders of our great state: its vegetables, fruits, seasons, farms, and more.
"I would often tell people we didn't make Italian food but used Italian food as inspiration," Slaugh said. "Everything in that kitchen was from California—and sure, some people were really upset I took the lamb rigatoni off the menu but I wanted to introduce them to seasonality and California food."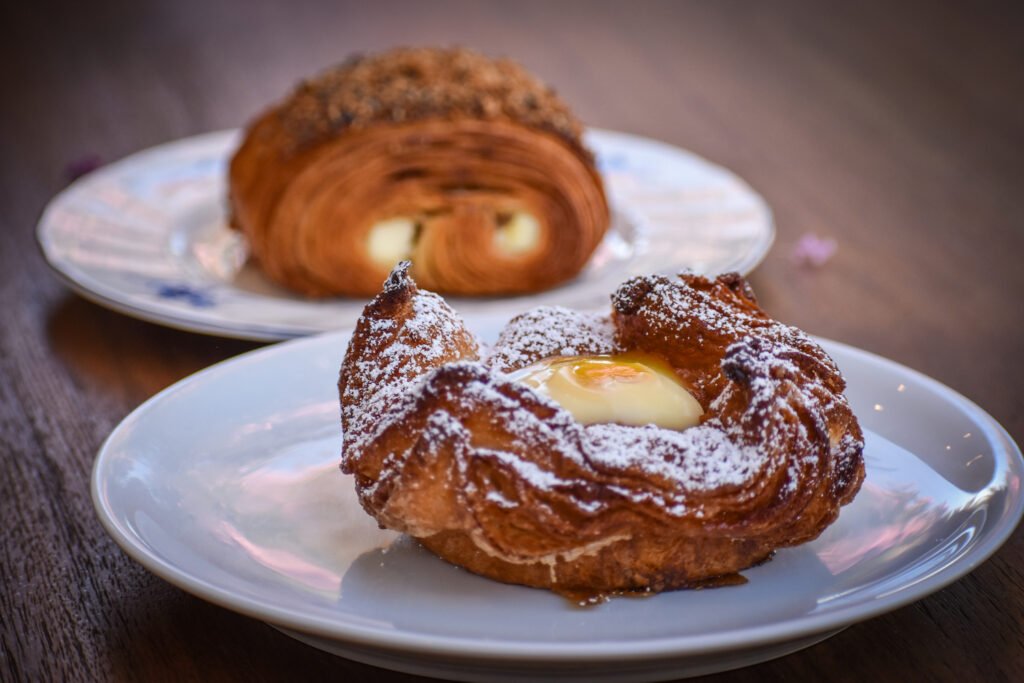 This influenced the second part of the badge, taking over The Attic where Slaugh and his then-first time partner Massis would have to navigate how to turn a massively popular space, with a rowdy throw-gravy-on-my-eggs and I-want-sliders-on-my-bloody-mary crowd, into a space where the menu altered and the food represented the ecosystem around us.
"Having Cameron's food made me realized how unsatisfied I was, even with a popular restaurant," Massis said, in a moment of profound humility and self-reflection rarely discussed in the industry. "I wasn't fulfilled and it certainly wasn't what I was seeking in hospitality."
And lastly, in that triptych-like Californian badge, sits Nonna: The food coming out of Nonna is, yes, very French and very Italian—but through a distinctly Californian lens.
The coffee branded as Nonna's espresso blend, among others? It is roasted by Stereoscope in Los Angeles via a proprietary blend before being taken to Nonna. And, in a mutually respectful vice-versa relationship, Nonna's breads and pastries are the bites offered at Sterescope's coffeeshops, including its recently opened (and vastly underrated) Belmont Shore location.
And that coffee, while respecting the Italian origins of espresso, Nonna's staff (of what looks to be almost entirely women, which I particularly love) approaches its serving in the very West Coast specialty coffee approach: Roasts lean toward the light, eschewing the heavily dark'n'oily roasts of Italy, while cortados and lattes are served with silky smooth milk-meets-espresso designs that have become the common in SoCal.
Jars of preserved fruit—blackberry, apricot, Gaviota strawberry…—sit for sale alongside aged sherry vinegar that stands at the quality of some of the best balsamic.
Even the brand and operations of its previous tenant—a cake shop that was named Sweet & Saucy—has been taken over by Slaugh and Massis rather than entirely removed.
Now dubbed Dolce by Nonna and taking over the northern part of the massive mercato space, it creates cakes—and not just any cakes: With a clientele roster than includes everyone from Oprah and Justin Bieber to Sofia Vergara and Kid Laroi, it adds a sense of "beyond Long Beach" to Nonna.
The melding of the ladies from Sweet & Saucy and the concepts and bread from Slaugh create some particularly beautiful additions to what is becoming one of the region's most solid areas in terms of bread and baking.
There's a succulently salty pain—everything bagel seasoning topping a buttery, multi-layered bread that is stuffed with cheese—that caters to the savory-over-sweet crowd in a way that moves beyond a cold-and-reheated ham croissant.
There's almond and pistachio croissants that sit directly on par with some of the regions best, where masterful layers of dough sit in nut paste that offer perfect chunks for dipping into coffee when torn from its whole.
Or there's Slaugh's kouign-amann—certainly one of the city's best if not the best version—where the arduous step of layering salt and butter in every individual layer is respected rather than skipped. The final result, featuring a custard and passion fruit topping that wittily mimics a yolky egg, is a bright-meets-buttery concoction that serves as a fine example of why Long Beach has little reason to trek above the 10 for quality pastries.
And there's a full restaurant on the way, where housemade pasta and elevated brunch items will provide a much-needed to boost to the variety of food being offered in Bixby Knolls.
Perhaps, beyond all this, is the beauty of witnessing a relationship—born out of a restaurateur forcing himself to rediscover his place and a chef finding a new center in Southern California—that is taking on the city they love in order to lift up its food scene.
Slaugh and Massis have a relationship which supersedes the professional and showcases what friendship—a friendship with mutually respected boundaries—can do in a time when the entirety of our food system is being reoriented following the worldly shift of 2020.
And if that means the perfect kouign-amann, sipping a cortado, the tiny pink flowers of the mercato's neighboring crape myrtle trees dropping in a dance as they fall, the traffic of Atlantic suddenly not seeming so traffic-y, well, then…
We're here for the ride.
Nonna Mercato is located at 3722 Atlantic Ave. in Bixby Knolls.