There has got to be a deep sense of we-must-get-this-right attached to restaurateurs Geoff and Karna Rau and Chef Carlos Jurado when it comes to opening a new place: The trio's first adventure in food was Selva, one of the city's most loved spaces in the Zaferia District.
The weight of Selva comes two-fold: The Raus had to make the choice to alter Chef Art Gonzalez's last venture in Long Beach, The Hideaway, into something different after he formally separated from the space—a decision many may not realize is as heavy as it is, requiring a complete overhaul of a very curated menu along with, later, losing Art himself.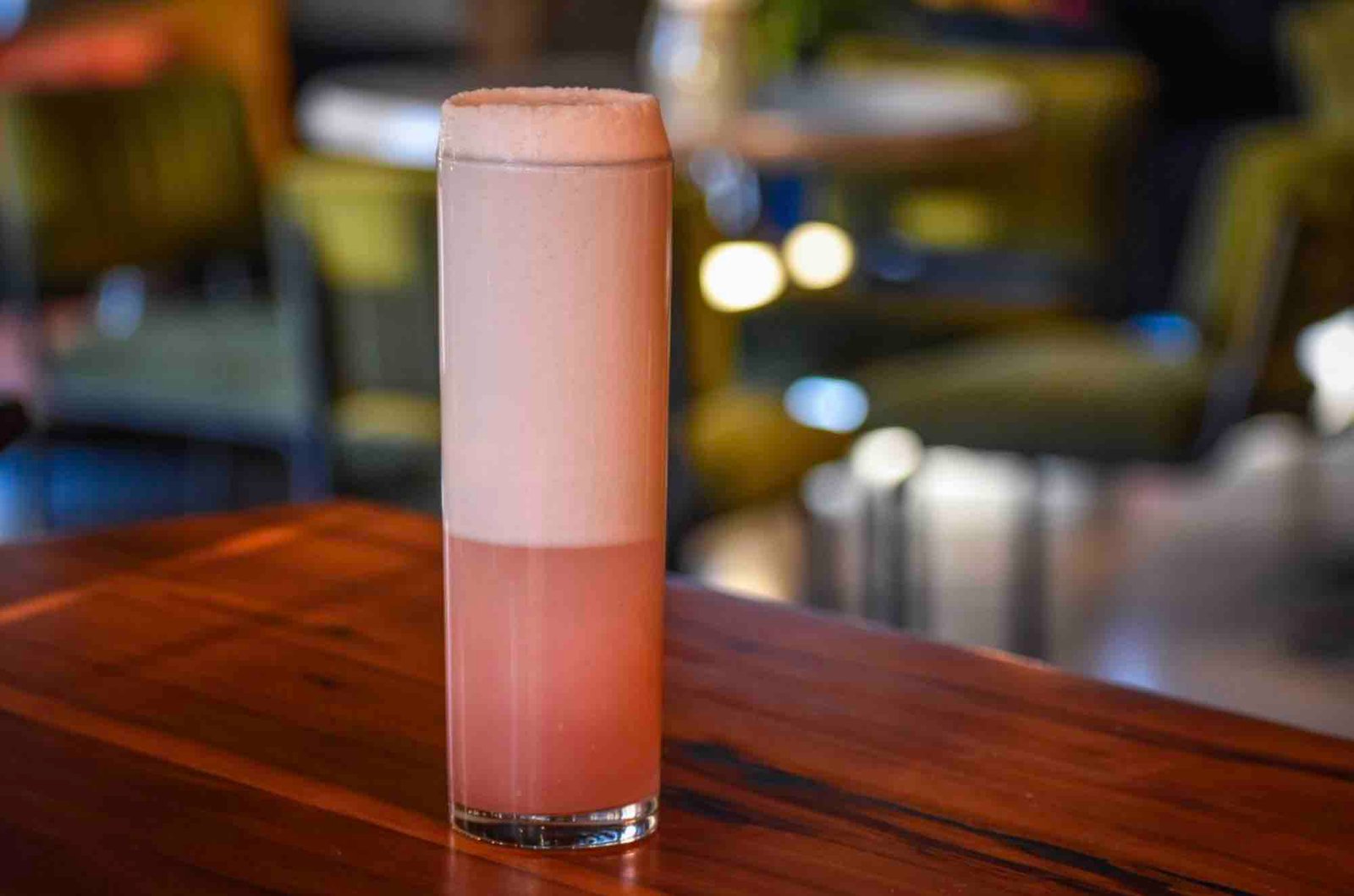 Then, you have the fact that Selva has become one of the city's most beloved restaurant spaces: Distinctly inspired by Colombia, the birthplace of Jurado, the food quickly catapulted the space in popularity not just in Long Beach but the region, after Los Angeles Times's food critic Bill Addison—a friend though not related, I must funnily note and clarify—added the space to his 101 Best Restaurants list, joining only one other Long Beach establishment, Ammatolí.
So there is, to say the least, a weight with their second restaurant, Bar Envie, a NOLA-inspired space that is not just a step away but an entire deviation away from the comfort of Jurado's Colombian roots.
Even more, the space at the southeast corner of Anaheim Street and Termino Avenue has not fared well since The Red Leprechaun had successfully made the space a neighborhood restaurant but eventually closed: Tennessee Jack's followed, a pair of liquor store owners stepping into the world of food hospitality and, with it, bringing a string of chefs coming and going, a reputation of rowdiness, and an overall middling appeal.
But here, the Raus and Jurado saw an opportunity to return to a community a space that lacked stuffiness, pretense, and a pejorative sense of exclusivity—while also harnessing something the trio simultaneously loves: New Orleans.
"New Orleans has a special place in our heart," Geoff said. "We have a place out there that hosted Chef Carlos so he could just, simply put, explore the city. Once he did, he understood so much why I wanted to bring a piece of that culinary spirit of NOLA to Long Beach."
And explore Jurado did, stopping by staples like Willie Mae's Scotch House, which just opened a location in Santa Monica, and Commander's Palace while also learning of the city's rich food culture. He did this all while having a healthy sense of humility: He unabashedly called his ex-wife, a native of New Orleans, to ask her about the food, to remind him of what her mom and grandmother would cook and how.
Much like Selva, there is a deep desire for Jurado to garner a connection between his pan and the diner's dish—and that warmth is something that will only make Bar Envie grow once it finds its footing because, lest I remind you, they just opened (literally this past week) and one must, in the least, be patient. (Something I know myself I need to get better at: I will visit you again, Viaje.)
The result is a not-necessarily-perfect but warmly welcomed ode to the mighty city in Louisiana, one that will only refine over time as Jurado and his kitchen fine tune a menu that is spectacularly NOLA-ed out—something I cannot wait to experience and witness.
Succulent frog legs and a stellar shrimps and grits dish sit next to fish (happily not shrimp) po' boys and fries slathered in mornay sauce that, true to the hallmarks of Cajun cooking, Jurado creates a dark roux—like those found in gumbos—making the mornay a lovely brown.
And surely, there is a muffuletta to be found, Johnny cakes to be used as a base for pimento cheese, a fried chicken skins appetizer…
But where Jurado and the Bar Envie staff shine best is when they are reminded that New Orleans and its spirit—particularly its food-are so stellar because it is rich with nostalgia.
It is a food that is both resilient and painful to examine, having largely been driven by poor folk and, in particular, Black Americans, both enslaved Blacks and those dealing with the complexities of a then-newfound freedom-not-so-really after taking on the weight of knowing their ancestors were shackled. It is a food of deep comfort—and the reason that having turtle soup with a sazerac at Commander's Palace is so magical isn't necessarily purely because of the space itself, which is beyond charming, but because it comes with the weight of a food that has seen so much history and provides comfort in the home kitchen.
It is seen in their cocktails: In their version of a sazerac, a no-fuck-around version that is as NOLA as it gets; it is in their play on the gin fizz, nodding to the man who created it himself, Henry Ramos, in 1888 at his bar, the Imperial Cabinet Saloon on Gravier Street; it is seen in their alcoholic floats, which may not have necessarily a NOLA origin, but honor the city's playful take on consuming boozy concoctions (like the famed slushee Irish coffee at Erin Rose in the French Quarters).
And it is in a plate like Jurado's fried bologna sandwich, a mighty ode to the many poor households where Mom knew how to take ingredients, often dismissed by those on the horses, and turn it into something magical.
Jurado smokes the thinly sliced layers of bologna at Selva before stuffing them between the humble white-and-starchy as hell Wonder Bread, adding the equally humble layer of crisp iceberg, mayo, seeded mustard, and, if you so wish, an over-easy egg.
The result is, at least for many, a trip to Mom's side, the strong and definitive scent of fried bologna permeating the house, and the comfort of noshing. Not eating, not simply enjoying; noshing, where you forget where you are, maybe even forget to thank your Mom before she reminds you…
And one can easily tell this is where Bar Envie is heading—and in order for the space to fully encapsulate that, one must visit. And I encourage you to do so, Long Beach.

Bar Envie is located at 4000 E. Anaheim St.