River Jetty Restaurant Group—the Orange County food giant behind the base moniker legends that are A Restaurant and A Market in Newport Beach as well as A Crystal Cove on the Newport Coast—are moving beyond the Orange Curtain to open a location in Long Beach dubbed "A Pacific Coast Highway."
Set to open at the massive 2nd + PCH retail complex in Alamitos Bay, construction work has already began on the space that sits directly across from Ola on the second floor facing Marina Drive. According to construction workers on site, the space is nearly 3,000 square feet and is only second to The Bungalow Lounge in terms of pure square footage.
Its massive patio will have the majority of its portion running parallel to Marina Drive, where it wraps toward its northern end to meet Ola's "palapa" outdoor bar space.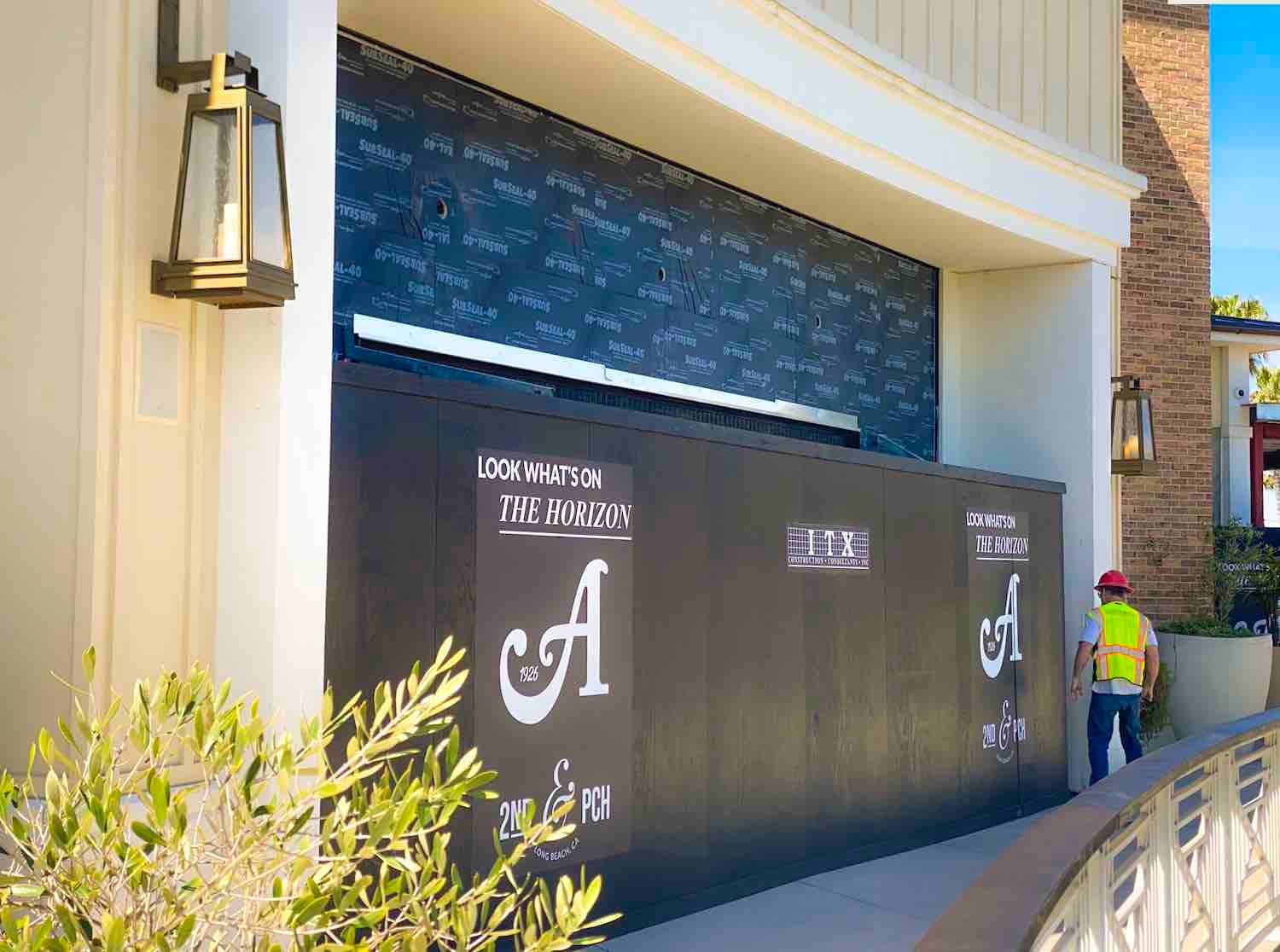 While this marks River Jetty's second concept beyond the Orange Curtain—it is simultaneously working on "A Sunset" on, you guessed it, Sunset Boulevard in Los Angeles—its original location, "A Restaurant" has a storied history inside a building that has been around since 1926 that was originally called The Arches.
A noticeable marker along the then-recently opened Pacific Coast Highway connection between Newport Beach and Huntington Beach, the service station and restaurant became a magnet for Hollywood elites, serving everyone from Shirley Temple and John Wayne to Humphrey Bogart and Bob Hope.
The Arches was, even after it moved to a new building decades later, a staple for the Orange County food scene by doing what Palm Springs and Los Angeles were already excelling at: Establishing a steak and seafood-focused menu with hints of French technique and cuisine—and doing it stellarly.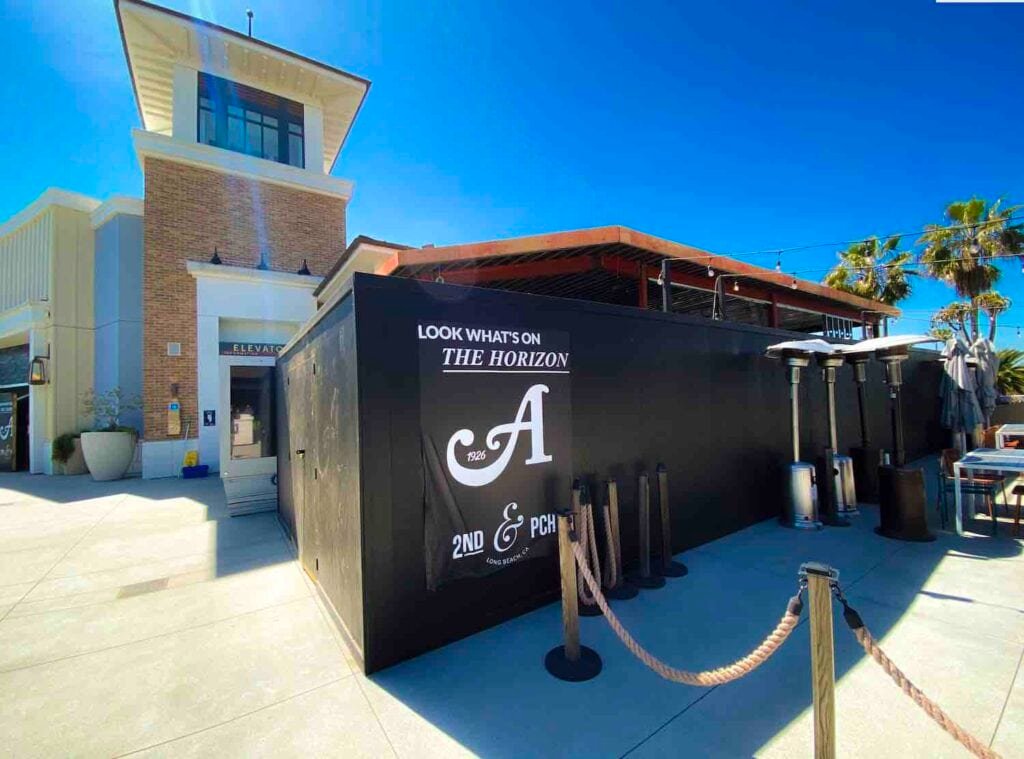 The abrupt closure of the space in 2011—its 85th year of operation—was a cause for broken hearts across Orange County until childhood friends and Newport natives Jordan Otterbein and Joseph McGinty Nichol (widely known as the director McG) bought the building and rebranded it to "A Restaurant."
Since then, the restaurant has flourished, allowing the pair to establish the River Jetty Restaurant Group and open "A Market" in Newport Beach, "A Crystal Cover" on the Newport Coast, and CdM in Corona del Mar.
River Jetty has yet to return questions regarding "A Pacific Coast Highway"'s opening though construction workers estimated a late summer or early autumn opening.
"A Pacific Coast Highway" will be located on the second floor of 2nd + PCH