Long Beach's focus on turning our waterfront into a more recreational, family- and user-friendly space has been going on for well over a decade—and this marks just one part of that urban-meets-surf civic story.
While Wibits are currently found in 100 countries across the world, the bright green, blue, and yellow contraptions—inflatable water parks that can expand or compress in size through connectable parts—have yet to see the shoreline of Long Beach.
Until June 25, when the city formally unveils its first Wibit play space on the shores of Alamitos Beach..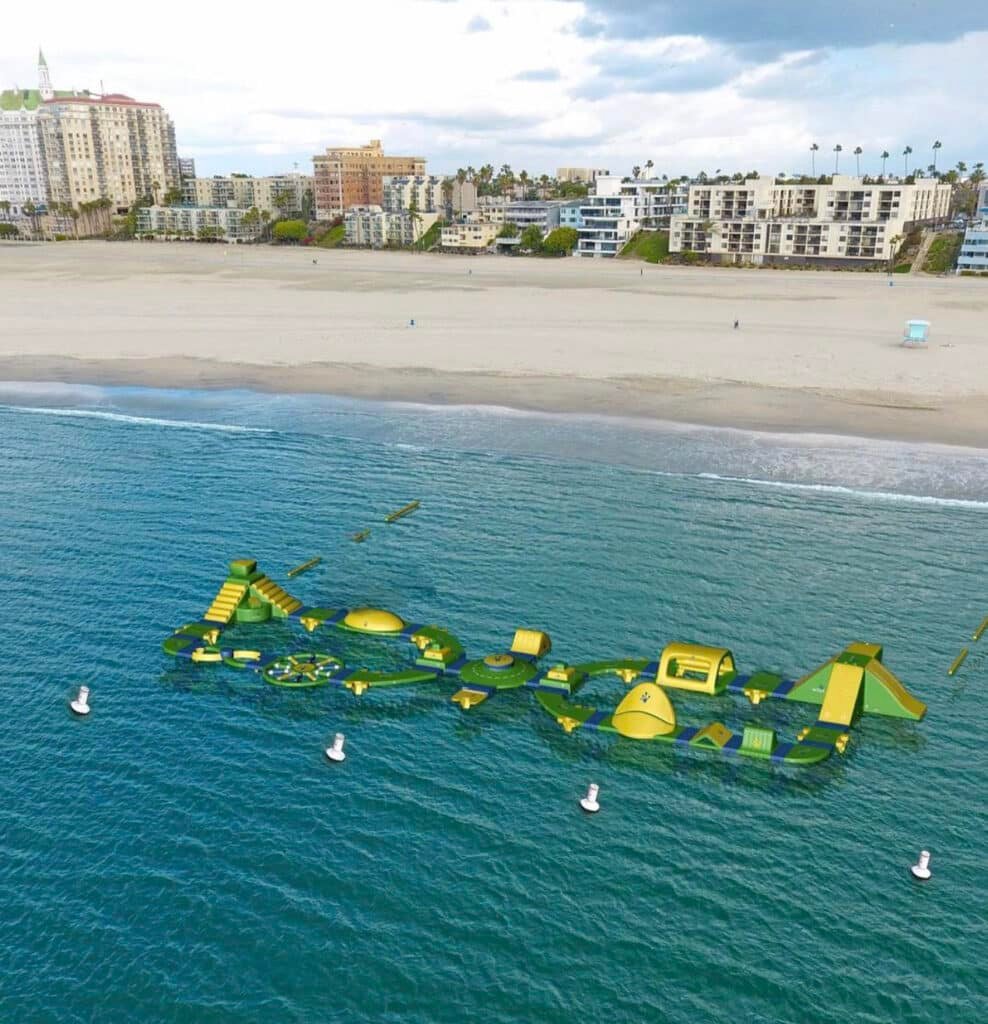 Located south of Ocean Boulevard and east of Shoreline Drive, between 5th and 6th Places (not Streets), the $400K project will connect eight floating structures—springboards, bouncers, monkey bars, slides—that will be free and open to the public—all in the hopes that it will encourage some fun nut much-needed exercise among residents.
"Families really need to see this floating playground off Long Beach's coast to believe it—folks are going to be spending a lot of days out here on the water enjoying this new attraction, so you'll want load up on the sunscreen this summer and for many summers to come," stated 2nd District Councilmember Cindy Allen. "This new playground will make our shoreline more fun for everyone, and I can't wait to get out there and jump around on it myself."
The Wibit water play structure, formally opening on June 25 with a celebration at 1PM, will be open to the public from 9AM to 6PM daily until the end of the summer season. Children under the age of 14 must be supervised when playing on the structure.