If among the gaps in the Long Beach food scene one were to be quite large, it would be proper Spanish food—tapas, paella, pitchers of sangria…—if you were to excuse our sole representer of Spanish cuisine, the highly coroporatized giant that is Cafe Sevilla in DTLB. The Social List, back in its wee baby days, attempted a pseudo-tapas space that had croquetas and pan con tomate—but eventually abandoned
Enter Telefèric, the 31-year-old Barcelona staple that will take over the former Hungry Angelina space (which closed in late 2022) at the massive 2nd & PCH retail complex in Alamitos Bay.
Technically having its roots in San Cugat, just slightly northwest of Barcelona, when it opened in 1992, pioneering what would become the Basque and Catalonia region's staple: pintxos and tapas. The restaurant's quick leige of patrons made its owners, brother-and-sister team Xavier and Maria Padrosa, open up shop in the bustling Barcelona to equal acclaim.
After coming to the States on a scholarship, Xavier—called "Xavi" by friends—wanted to open up shop in NorCal, eventually having spots in Walnut Creek, Palo Alto, and Los Gatos before opening their first location in Los Angeles earlier this year.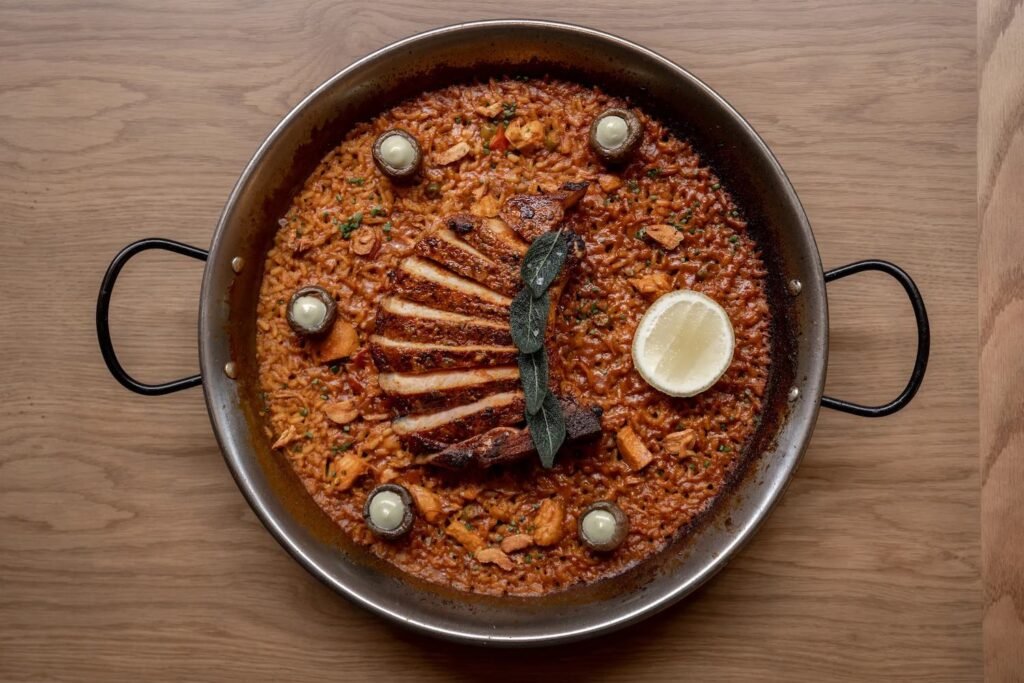 What to expect? All the 38-month-cured jamon Iberica de Bollota laid out in beautiful slices or atop pan con tomate. Paellas, from a Maine lobster and veggie version to a mixta offering that includes nearly every protein the space offers. Patatas bravas. Croquetas, from crab to ham. Gazpacho porrón, where cold watermelon chunks are doused with basil oil. Empanadas. Gambas al ajillo, where massive prawns slathered in herbs are ready to be eaten with grilled bread. Grilled pulpo laying in a bath of truffle oil and a pimento-potato puree. Catalan Tomahawk prime rib eye. Grilled Catalan cod…
And, of course, a full lineup of cocktails, beer'n'wine, sangrias, and even porróns—the put-the-spout-to-your-mouth wine pitcher—to take the potential fun (and accidents) to the next level.
While having just scored their alcohol license, it remains to be seen when the space will be open: Maria has done the interior design of every Telefèric location thus far—and given each space's elaborate layouts and vibes, it is unlikley this will be an immediate turnover.
Telefèic will be located at 6420 Pacific Coast Hwy. #160 inside the 2nd & PCH complex.