Long Beach has pride in many things but one unparalleled sense of pride it holds is for its dives.
Unapologetic, unfettered, unwavering, Long Beach's love for diver beer pubs and bars is one that is integrally entangled into our local culture—though, as the city continue to grapple with the consistent change of development and gentrification, the ever-changing tastes of each new generation, the explosion of independent beer and quality food, dives are becoming less ubiquitous and more of a rare beast.
"Some of the old timers think we're kicking them out but it's the opposite: We want them to still frequent here. I even told one patron I promise to always have Coors Banquet bottles for him—and I do."
And surely, there are many that live on: The legends like The Interlude and Reno Room, paisa bars like El Paraiso, queer dives that line Broadway, Poor Dick's over in East Long Beach, Blondies and The Annex near the Traffic Circle…
Sitting on the south side of Willow Street between Magnolia on the west and Eucalyptus on the east, it opened in 1950 under many names: Pour Inn, Dew Drop Inn… But it was owners Pat, Beth, and their pup Skippy—hence the "PBS"—that turned it into a neighborhood bar that would last for decades.
"I mean, come on now—how could we not keep the name with a history like that?" said new owner, Christine Cabrera, who shares the business with her husband, Eric Dennis, and business partner Kartik Balasubramaniam.
The trio took it over from its previous owner, which Cabrera noted was done with the space after 17 years of serving endless pints and spearheading infinite conversations between sips—and its new crew plans on celebrating with a grand (re?) opening this Friday, March 4, to welcome in both new and old patrons.
They even have Lety, the longtime bartender of PBS's previous iteration, as the pub's head server of pints.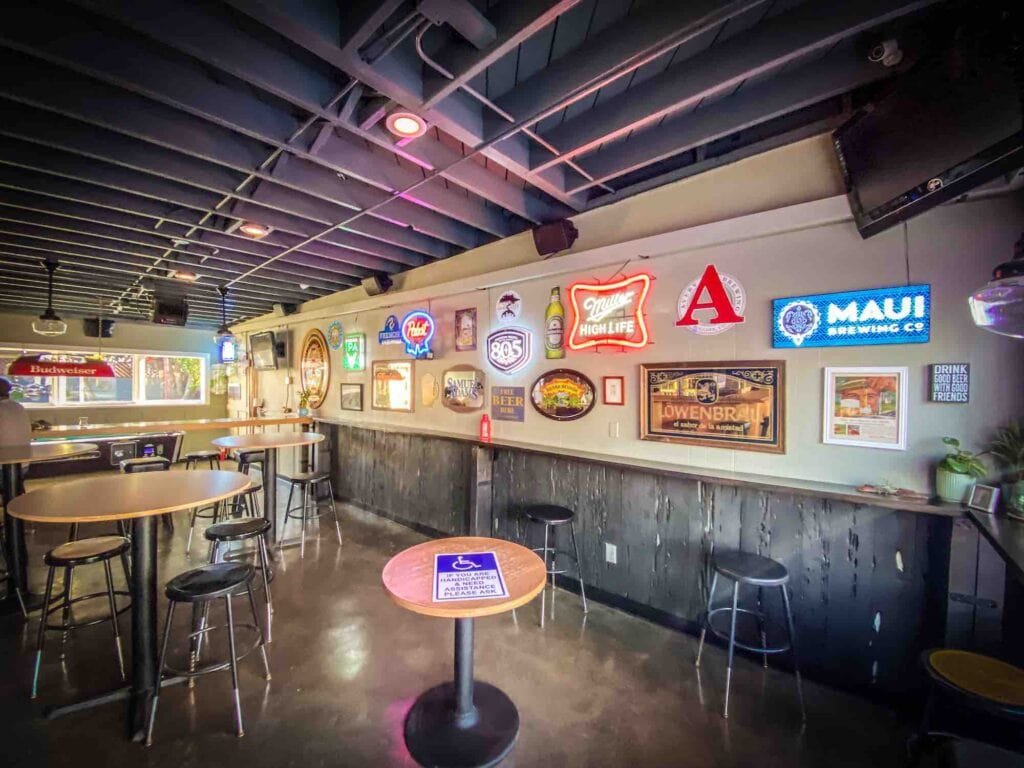 The new PBS crew has definitely altered the space, something Lety herself says she is "still trying to get used to."
Pool tables are down from two to one and the taxidermy collection—from deer heads to porcupines—are completely gone. It's dark, wood-paneled walls are now bright white, its low ceiling entirely ripped out to make way for the actual ceiling, painted black.
And the patio? One of the coolest in the city: An avocado, Persian lime, and massive rubber tree overlook multiple tables and a vast amount greenery, with one of the original PBS signs sitting toward the back to serve as decoration and a reminder of the past.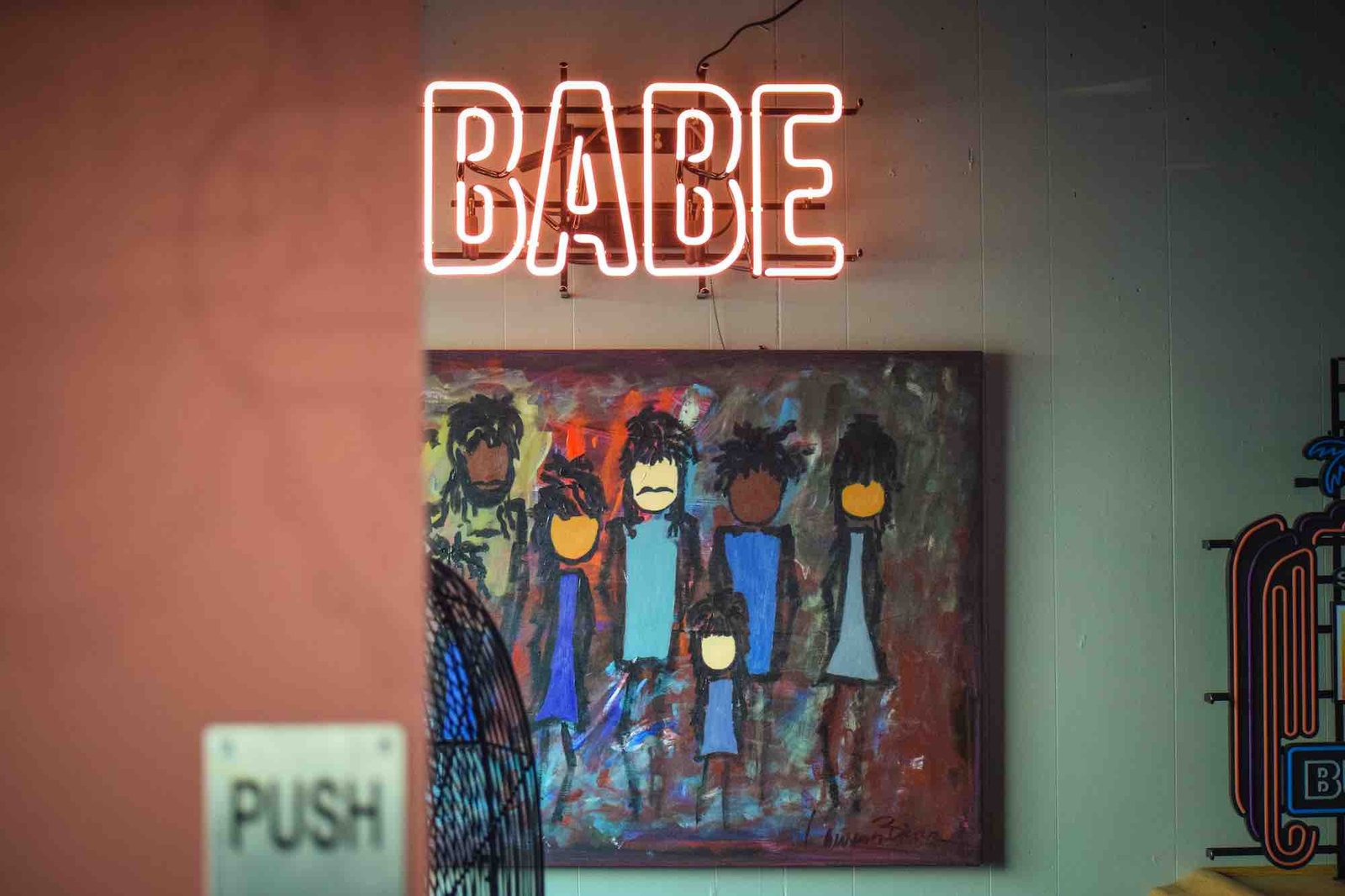 "I live around the corner and this place has been a staple in my life since I was able to drink," said patron Alex Ramirez. "It takes some getting used to—the new look and vibe—but the owners are exactly what the neighborhood needs. They're welcoming, inviting—kinda hard to argue with that."
That very issue—the idea that original patrons won't want to return—hangs onto Cabrera heavily, echoing sentiments that many new bar owners have had to grapple with as they take over long-loved watering holes. 
"Some of the old timers think we're kicking them out but it's the opposite: We want them to still frequent here," Cabrera said. "I even told one patron I promise to always have Coors Banquet bottles for him—and I do."
She is not alone in this: When Kyle Flavin opened The Hawk, it was originally The Nugget (which, fun fact, the father of the previous owner of PBS once owned as well). Once a biker bar, by the time Flavin had arrived, it was a full-on paisa bar with mariachi on the weekends, soccer games playing on every screen, and a working class Latino patronage that wasn't keen on the idea of craft whiskey and IPAs.
But like Cabrera, Flavin knew there was an easy way to let high brow meet working class bar—and that is what the PBS crew is trying to do with its 25-plus taps and massive bottle and can list.
"We're definitely here to celebrate Long Beach," said Balasubramaniam. "We're in the process of getting more local taps on hand: We just secured a keg from Syncopated and we're in talks with Trademark, Beachwood, Ten Mile, Ambitious…"
Ultimately, despite what PBS decides to serve—and yes, you can happily order a Bud Light as much as you can order a craft hard booch—it is the fact that a trio of locals wants to keep alive a space that is slowly becoming a relic here in the city: The neighborhood watering hole which has a very easy set of rules that revolve around not being an asshole and minding your business, treating your bartender with respect and treating the space with equal regard.
They're allowing a pub legend to live yet another generation—and that, Long Beach, is definitely worth cheers-ing to.
PBS Pub & Co. is located at 464 W. Willow St. Their grand opening is tomorrow, March 4, where they have a food truck and, of course, Christine's awesome garlicky peanuts.