It was the first thing I ever formally wrote about The Ordinarie (pronounced "ordinary") and I repeat it today: There's a certain aura one feels when stepping in depending on what time you go—and its return to life as the pandemic begins to clear and new items on the menu appear thanks to newly minted Chef Shelbi Ulm. But, before we jump into the food, The Ordinarie is a restaurant for which I always return to that concept, its aura.
There's always this warmth and, particularly with the return of Miracle at The Ordinarie last year and the slowly-but-surely comfort with restaurants becoming more fully opened, very different vibes at different times of the day. And while trying not to be too heady about it all, this is key for owner Christy Caldwell, as his central concept revolves around a lifting of the value of American hospitality, a wide-ranging thought and idea that can mean varying things for people. During lunch, with a handful of people coming out from their apartment-driven Zoom slumbers to either type away on laptops or escape the humdrum of that very typing, The Ordinarie is a different kind of quiet than the quietness of quarantine. There's the faint noise of those on The Promenade and with it, the brightness of the space itself, with owner Caldwell bouncing from patron to patron to talk about pretty much anything: Politics, sports, Ireland, gossip, whiskey…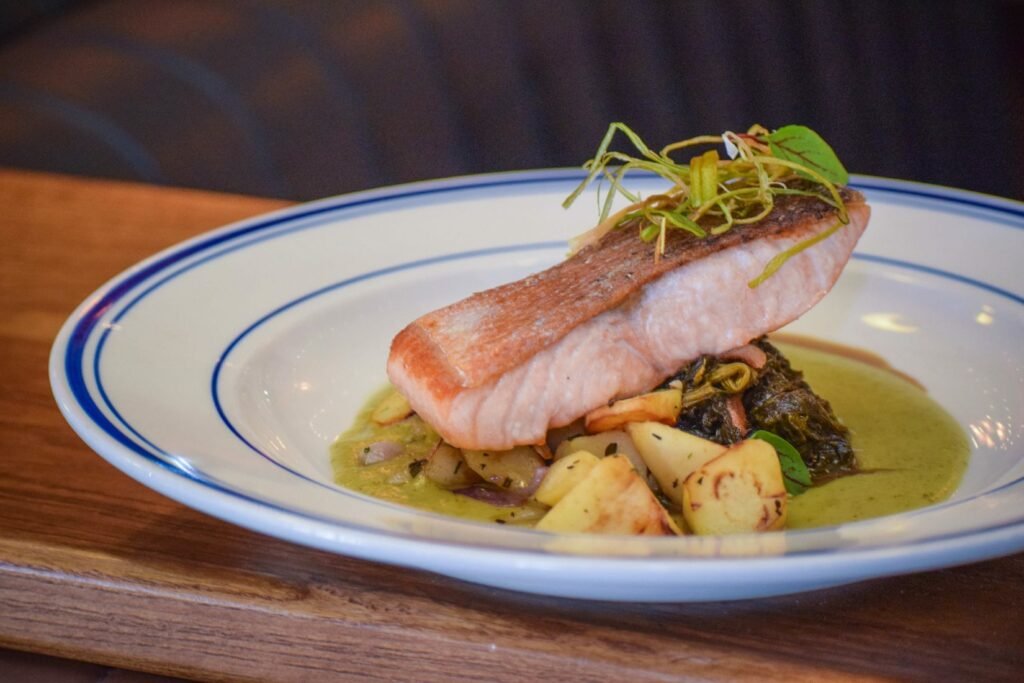 Come sundown and dinner bell ringing, quiet turns to a boisterous ambiance, the golds of the lighting juxtaposed with countless conversations. For the first time since the space opened, guests are encouraged to interact unobstructed. The Ordinarie's concept is, serendipitously or otherwise, connected with the deep desire to escape this god-awful pandemic—or, in the least of my romanticized daydreams, it reflects what Caldwell is trying to mimic: the American tavern, a hospitable place of the past that was—as required by law, no less—to be a space for people to gather, drink, eat and discuss the happenings of the day. Ordinaries were a function of both civic and food life. It was, in and of itself, a contradiction; a place where you were supposed to escape yet also politick, where you have fun while pondering your community's needs and dreams.
And now, it is a place where you attempt to reconnect albeit safely, the lingering weight of the pandemic still lingering.It's a place of hospitality in a time when folks, especially in our digisphere and after being forced to disconnect, are anything but—and perhaps just as beautifully, the food continues to reflects the very warm, thoughtful comfort food that came from its previous chef, Chef Chelsea McNeill.And that reflection, while not a perfect mirror, makes sense since Chef Shelbi Ulm is not only close friends but deeply connected with McNeill.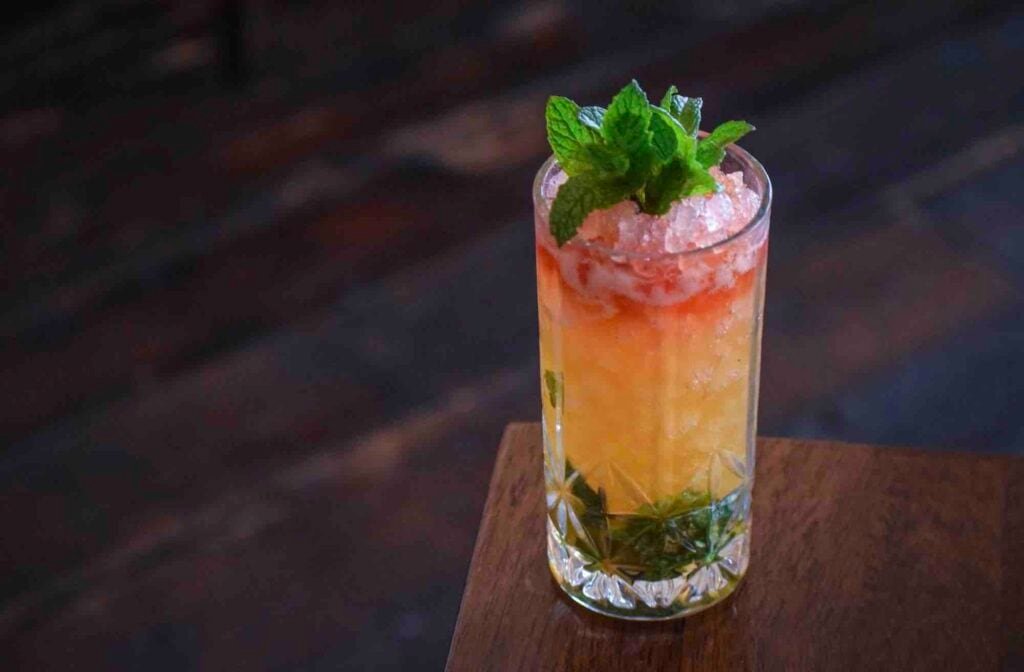 "We hope to eventually open something of our own together," Ulm said. "But for now, the real honor is having my own kitchen for the first time—and while Chelsea very much leaned toward the French side of the American aspect of food, I tend to go for the Italian and Mexican sides. I mean, that's the beauty of the concept: American food is basically everything."
The question of, "What is American food?" is often asked—rightfully so; it almost feels like a conundrum—and more often mocked because American food is essentially slave and immigrant food. While many of the cuisines we celebrate come from centuries and centuries of generations and human existence, America is relatively new on the front of being its own culture; even more bluntly put, it has immediately taken ownership of the cultures it kidnapped from Africa and of the cultures its immigrants have humbly brought while outright eradicating much of the culture of its indigenous people it almost decimated in the name of creating this idea of the U.S.A.
It isn't a pretty reality but it is the history behind the American palate. A single origin? Unpin-able. Its reach? Seemingly endless, which is how Ulm is able to play with such a variety of influences.Surely, there are the wonders of the original menu—and things many of its patrons would hope never to see disappear: The chicken pot pie bites, the stellar patty melt, the mac and cheese…
But Ulm's offerings really do take small bits of what she mentioned—Mexican and Italian inspiration—and meld them with what is arguably the largest influencer in terms of American food, soul food.Her seared salmon—where a leek velouté and pile of braised mustard greens and parsnip—echo some of the finest aspects of Southern American food's beautiful canon: Creole and soul. It's a clean plate, one that I am reminded of in Mississippi where a filet of fried cat fish sat atop greens and mashed potatoes. Her mussels—an array of the dark shells bathed in a buttery white wine sauce—are an ode to the Italian defiance that cheese and seafood do indeed go well, as hefty shreds of parmesan douse the mussels. Soak your grilled sourdough in the broth and revel in a dish that is I-want-this-while-it-is-raining as it is simply clean seafood.
And then there is one of her most unexpected stars: Her take on the humble, ubiquitous burger.First thing first: The Ordinarie has always has incredible burgers—the aforementioned patty melt I stand by as one of the finest versions in the city—but Ulm's take, an ode to the SoCal staple-that-is-so-strong-it-borders-culty that is In N Out, is one that elevates The Ordinarie into offering one of the best burgers in the city.
Ulm's house made Thousand Island—just a hint of sweet but more toward the salty and tart—is slathered onto each side of the bun, where pickles and house-pickled jalapeños—a nod toward the packet of hot yellow chiles one can and should get upon request from In N Out—and good ol' American cheese and lettuce.
The result is a wonderfully nostalgic, this-is-what-I-remember-as-a-kid bites of a burger, where In N Out was more than a fast food joint but a destination toward something great. And with french fries that are not only some of the best in the city—let's not even go into the nonsense called "fries" from In N Out—it is one way to rediscover why the Promenade, and particularly The Ordinarie, was such a beautiful way to experience our city.
And with a cocktail from the masterful cocktail master that is Michelle Bearden—as humble and welcoming as she is knowledgable and efficient—I assure you that it might, even if you have to put your mask back on for some reason, give you a sense that humanity can return to sharing food.The Ordinarie is located at 205 N. Promenade.