I know I likely echo many in saying that Miracle at The Ordinarie in DTLB is slowly becoming my favorite holiday tradition in Long Beach, bringing in a kitschy-as-hell (in the best way possible) space that warms hearts and encourages liberal libation consumption.
From retro, reflective red, silver, green, and gold tinsel to white and multi-colored lights to wrapping paper-wrapped frames to presents to nods to "Christmas Vacation" and "A Christmas Story," it is an overwhelming, over-the-top and excessive in every great way imaginable.
---
Kitschy as all hell, outright overwhelming, and overwhelmingly over-decorated, Miracle at The Ordinarie turns an already-wonderfully warming watering hole into one of the most beautifully saturated-in-the-spirit spaces in Long Beach for the holidays.
---
While the event has proven so popular that the month of December is nearly entirely booked when it comes to reservations, owner Christy Caldwell has assured that there is plenty of walk-in space—some guests might just have to wait for a bit.
"We have really tried to expand the walk-in space as much as we can so we can accommodate more locals who may not have the luxury of timing their outings with reservations," Caldwell said. "We'll get you in—you just have to be patient with us."
Patience is key. Being the first year since the pandemic that doesn't have extra-judicious measures when it comes to gatherings, expect Miracle 2022 to look like Miracle 2019: Wall-to-wall with people, plenty of talking, and plenty of drinks.
The experience returns with many of the same things it had before—Santa bottom mugs, T-Rex-as-Santa cups, snowballs as ice cubes that are painstakingly made by hand by employees every day—there are many new cocktails joining the list to the staples that are the Christmaspolitan, Santa's Little Help, and Snowball Ol' Fashioned.
Surely, the house old-fashioned made by The Ordinarie's stellar bar crew is far superior to the gingerbread version Miracle offers—Miracle popups have strict guidelines where bars must use their menu and their menu solely—there are some interesting things on this year's menu.
Spiked chais. Plays on mulled wine. Even a Zombie-like concoction that goes in the celebration's much-loved SanTaRex mug. And while I stand by the fact that The Ordinarie's regular bar program far outshines anything Miracle can produce, some of the cocktails are surprisingly balanced without being too sweet—and surely even the most dry-forward palates of this year's Grinches can move beyond flavor profiles to simply enjoy a decked-out, jingle-bells-to-the-walls night of good cheer.
---
With spiked chai—made with overproof Jamaican rum and amaretto while served in a Fa-La-La-La barrel mug—and a play on mulled wine with prosecco and gin, this year's new offerings are likely to gather new fans.
---
And with a limited amount of Miracles occurring in California, it is likely that The Ordinarie is one of the few in the entire state, let alone the region, that are doing it.
Miracle Pop-Up has built a name for itself around the world by doing one thing: taking over local bars and turning them into excessively decorated, kitschy as all hell, outright overwhelming and wonderfully warming watering holes that are saturated in the spirit of the holidays.
Birthed in 2014 as a way to briefly activate a very inactive space—Greg Boehm's unfinished bar in the East Village—bartenders and the bar industry quickly took notice of what became a local cult hit. And they wanted to mimic what Boehm had done.
The intricacy and damn straight over-the-top-ness of Boehm's creation, however, proved hard to mimic and exhausting to recreate on one's own, leading to the creation of one of the most interesting and lucrative pop-up businesses of the decade. With more than 100 locations worldwide, Miracle takes the inspiration of "Miracle on 34th Street" and moves it into bars across the country.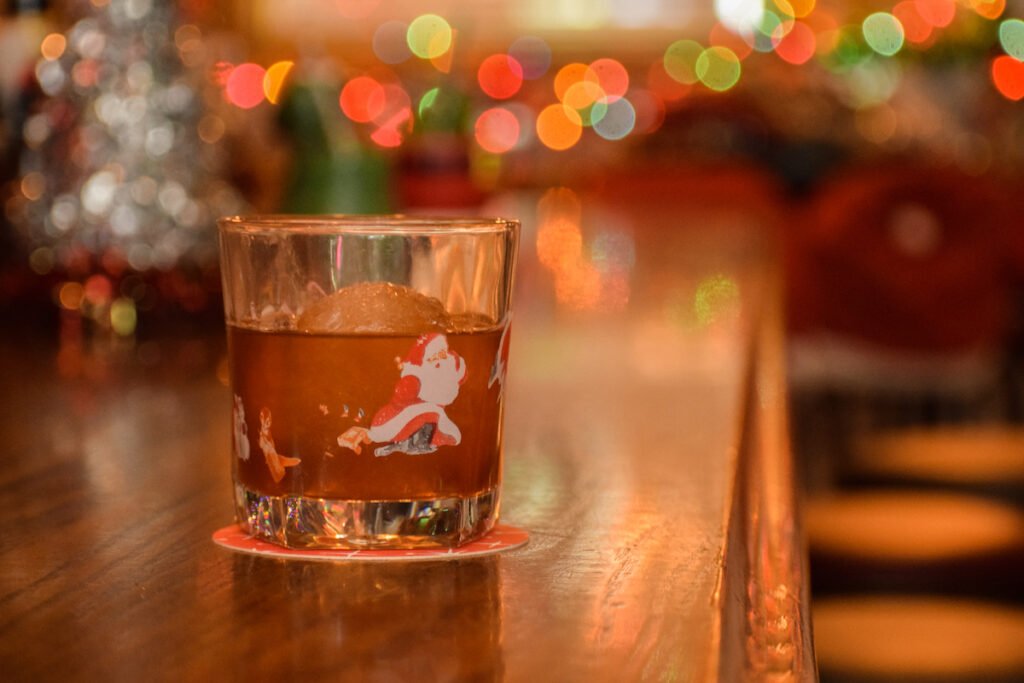 And while some guests may scoff at the time limit and limited capacity, it should be assured that Caldwell and his crew are trying to create an experience that deviates away from a crowded indoor bar to accommodate the reality of the world we're in.
The Ordinarie is located at 210 The Promenade N.