The traditions of St. Patrick's Day are rife with stereotypes: From the outright derogatory image of the drunk Irishman to Americans mimicking that very same image, it is not quite what the holiday is in Ireland proper, which the owner of an Irish pub once described to me as the "Irish 4th of July:" It is about family gathering together, being able to hold your beer as much as conversation, and enjoy the simple act of sharing food and drinks.
Which is perhaps why Bixby Knolls's "Almost St. Patrick's Day" celebration Sunday, March 12, is likely a far more appropriate reflection of the holiday than any given party at a bar across the city.
Whether you choose to walk the entire crawl—which stretches from the northern peak of the neighborhood's main Atlantic Avenue business down to Steelcraft and Beachwood—or hop on and off the convenient bus provided, those looking for a much less hectic, much more organized affair will have their boxes happily checked.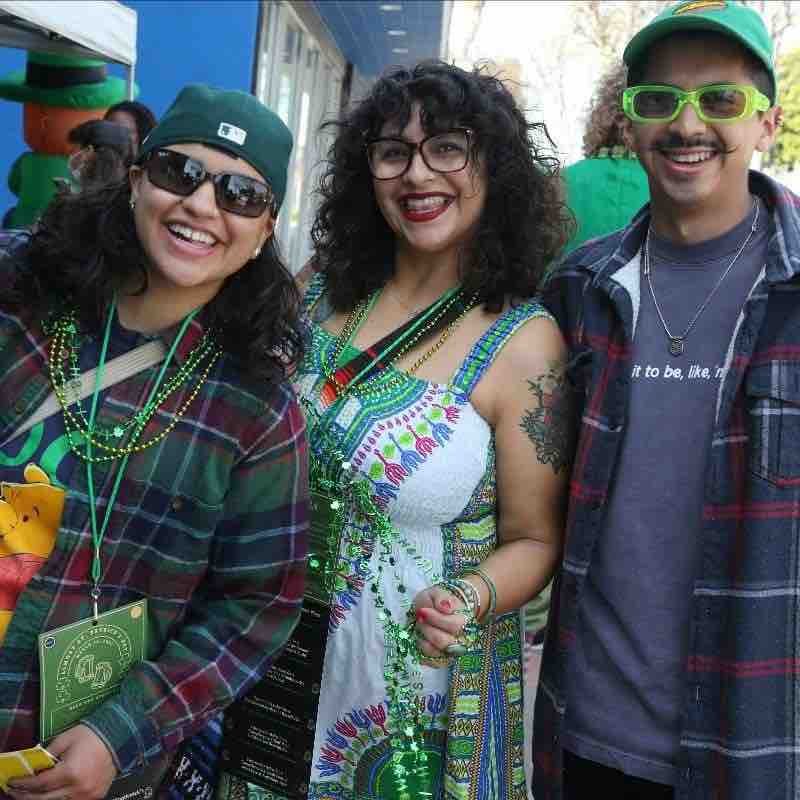 The adult ticket—which comes in at $30, unless you want to use the discount included at the bottom—gives not just some free celebratory swag, but honestly an array of complimentary booze'n'grub:
A pint of Harp Lager from EJ's Pub
Another Pint of beer from Rasselbock
A taster at Smog City Brewing Co. inside Steelcraft
A half-pour of any non-sour beer from Beachwood
A McCohn Green Margarita or a non-alcoholic option dubbed the O'Marley from Lola's Mexican Cuisine
Some boneless chicken wings at Thunderbolt Pizza
Worried about the kids? Fear not: A $15 kids ticket includes:
A soft drink from Dutch's Brewhouse
An order of bean'n'cheese nachos from Patricia's Restaurant
A churro from Tony's Kitchen
A scoop of ice cream from KoolBerry inside Steelcraft
A bag of popcorn from Popcorn World
On top of this, you have spaces decked out with decorations and live music, like Rasselbock which, on top of the complimentary beer for ticket holders, will have Guinness specials and a Irish bangers'n'mash dinner to get down on. Or places going all out on the food, like Wood & Salt's salivation-inducing Dubliner Loaded Potato, where a baked potato is stuffed with corned beef short rib, Irish butter, green cabbage slaw, sour cream, and drizzled with a stout aioli.
In a time where we are still feeling the effects of the pandemic, there honestly could be no easier way to celebrate what some could rightfully see as a hectic night out—and though I don't hand out endorsements often, my hat's off to the crew at the Bixby Knolls Business Improvement Association for always taking into consideration two very important ideals: Activation of our neighborhoods through events and celebrations is clutch to a thriving city and being considerate of families is one of the best ways to foster that very community.
Now go get your beer on.
Almost St. Patrick's Day will take place on Sunday, March 12 from 3PM to 7PM; tickets can be picked up at 2PM. For more information and tickets, click here. To recognize members (aka Cronies) of Brian Addison's food group, the Long Beach Food Scene, use the discount code CRONIESUNITE to receive 17% off tickets.